How to replace the crank on your recumbent bike
Here is a quick guide instructing you on the proper procedure to successfully replace the crank arm on the recumbent bike.
STEP 1: Using the Spanner Tool provided in the hardware package, remove the pedal.
STEP 2: Using a flathead Screwdriver or another flat tool, pry the end cap off of the crank arm.
STEP 3: Using the 22mm Crank Puller Tool and a crescent wrench, remove the bolt from the crank arm.
STEP 4: Insert the crank puller tool with your fingers as much as possible and then tighten it with a crescent wrench. After, insert the shaft with your fingers all the way until it stops, and use the wrench to finish screwing it in. You will feel when the crank is loose enough to be removed with your hand.
STEP 5: Install the new crank. Make sure that it is in the correct position pointing away from the crank arm on the other side.
STEP 6: Install the bolt that holds the crank on the middle axle and tighten it with the crank puller tool. Afterward, install the end cap.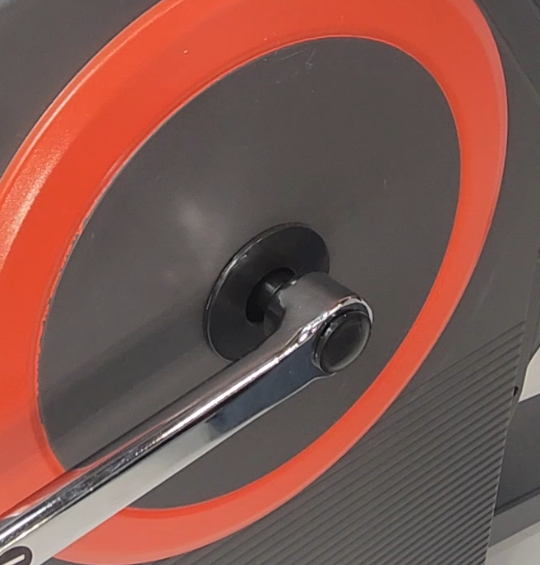 STEP 7: Install the pedal.
For more information, please see the video below: