Read this article for more information on how to find our User Manuals for products.
Step 1. Find your model on the Sunny Health & Fitness website.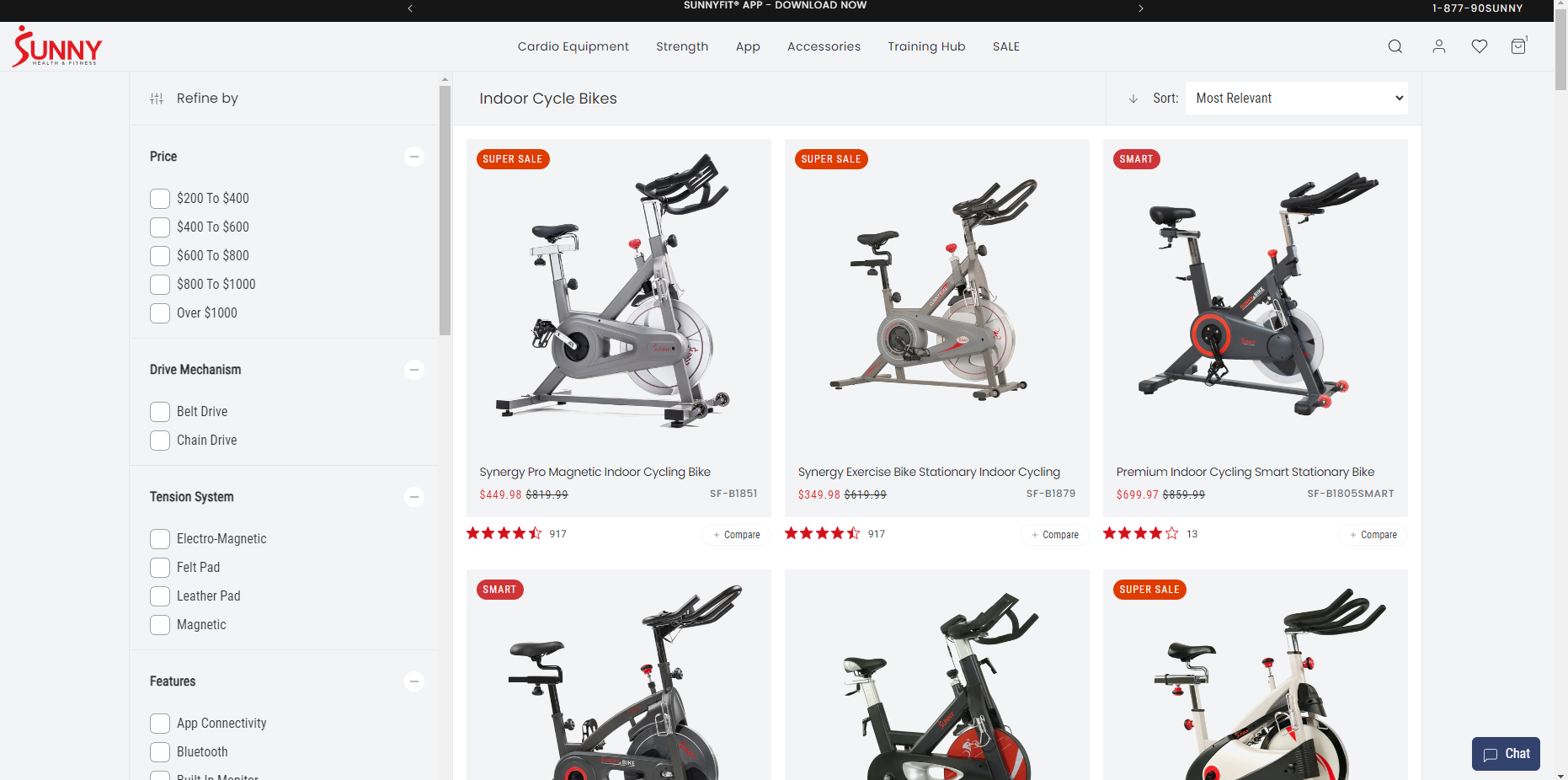 Step 2. Click on your model to visit the product page.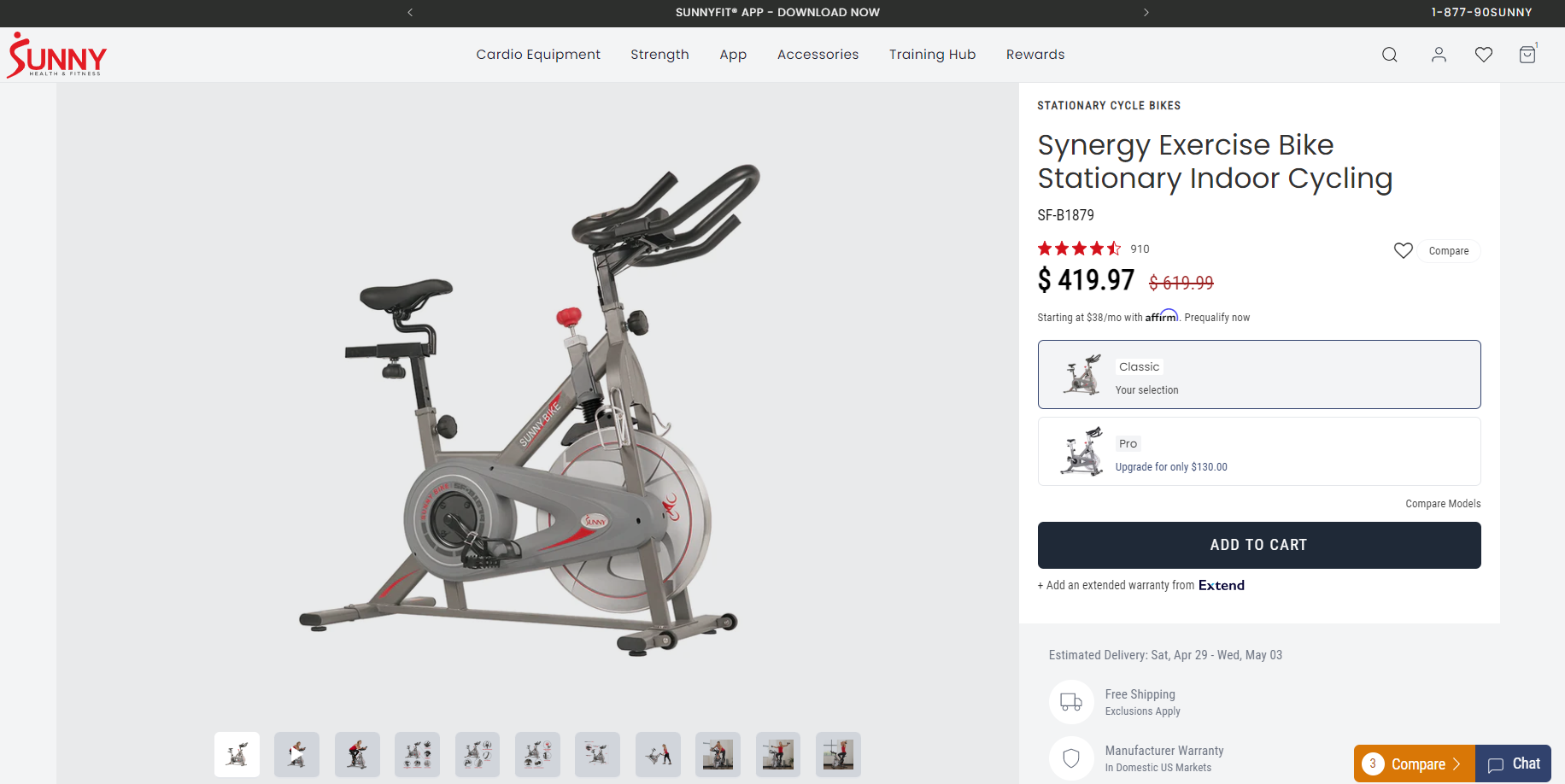 Step 3. Scroll down the page until you get to the FAQs and click on 'Product Downloads'.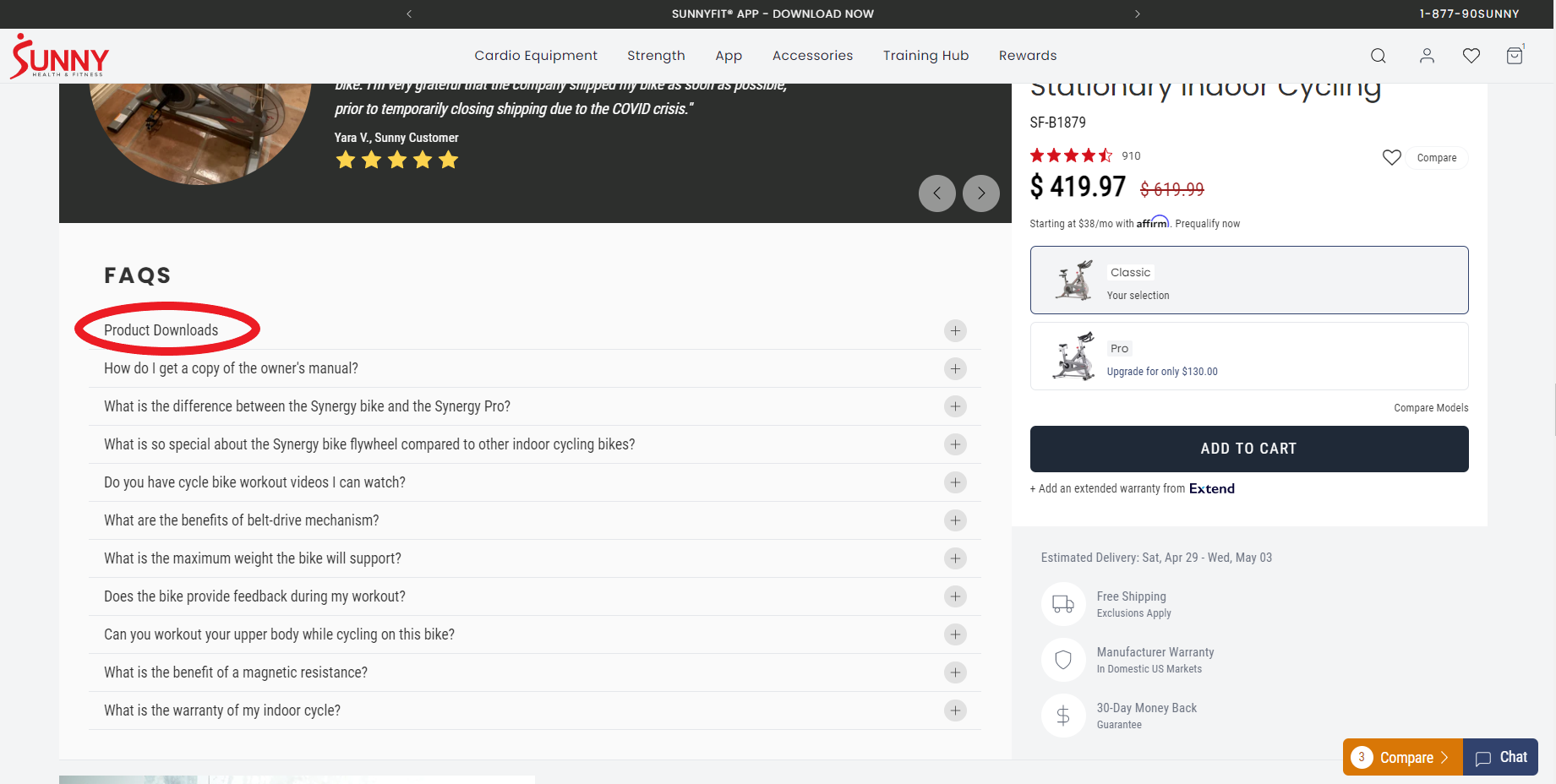 Step 4. Click on Product Downloads and click on the file labeled "Product User Manual"
Step 5. The page will open a new tab and you will have full access to your user manual.