How to Remove a Stepper Cable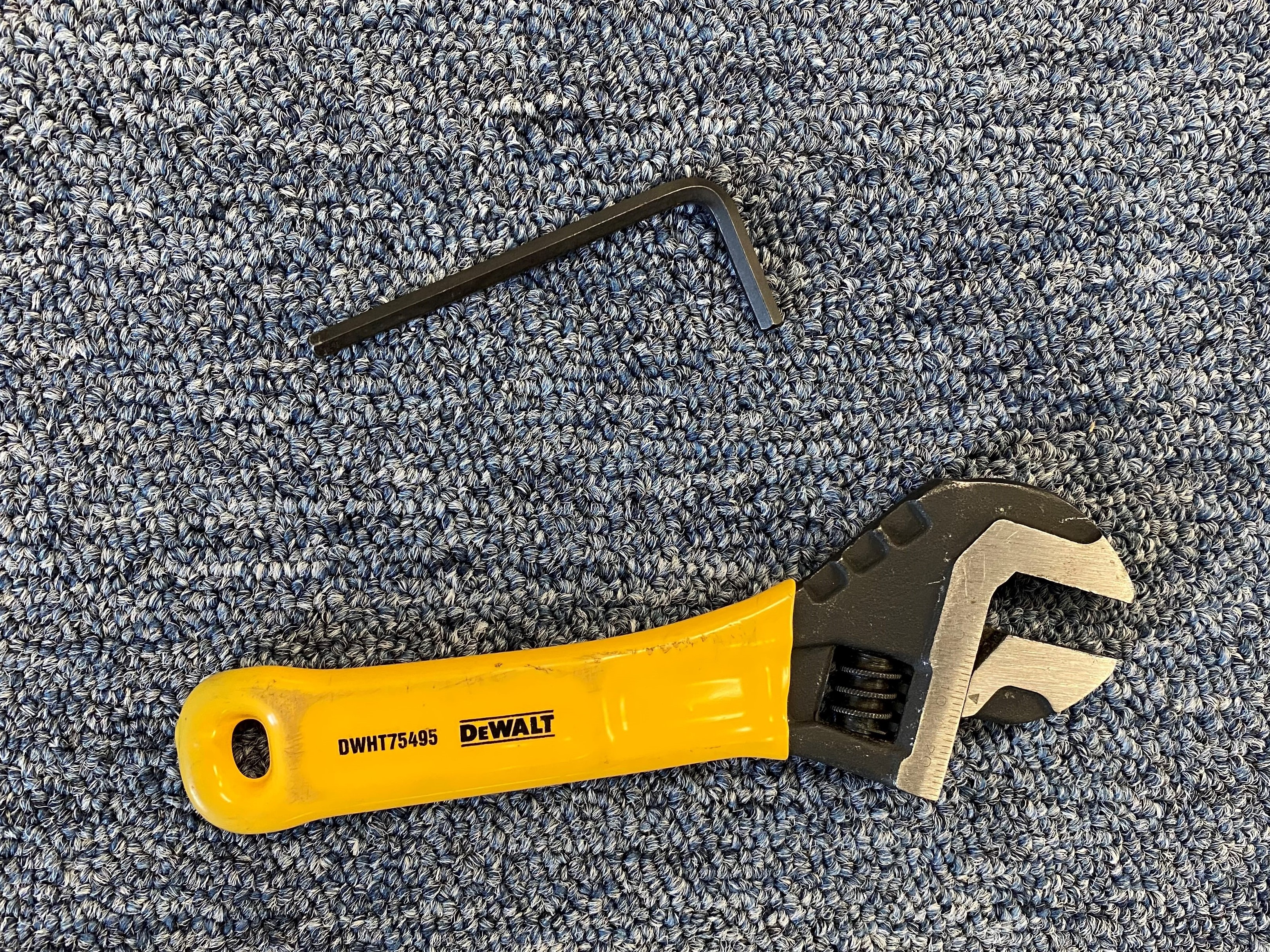 (Tools required: Adjustable Wrench & Allen Wrench)
STEP 1: Use an Allen Wrench and adjustable wrench to loosen the nuts and bolts (counterclockwise) that secure the stepper cable on both sides of the stepper.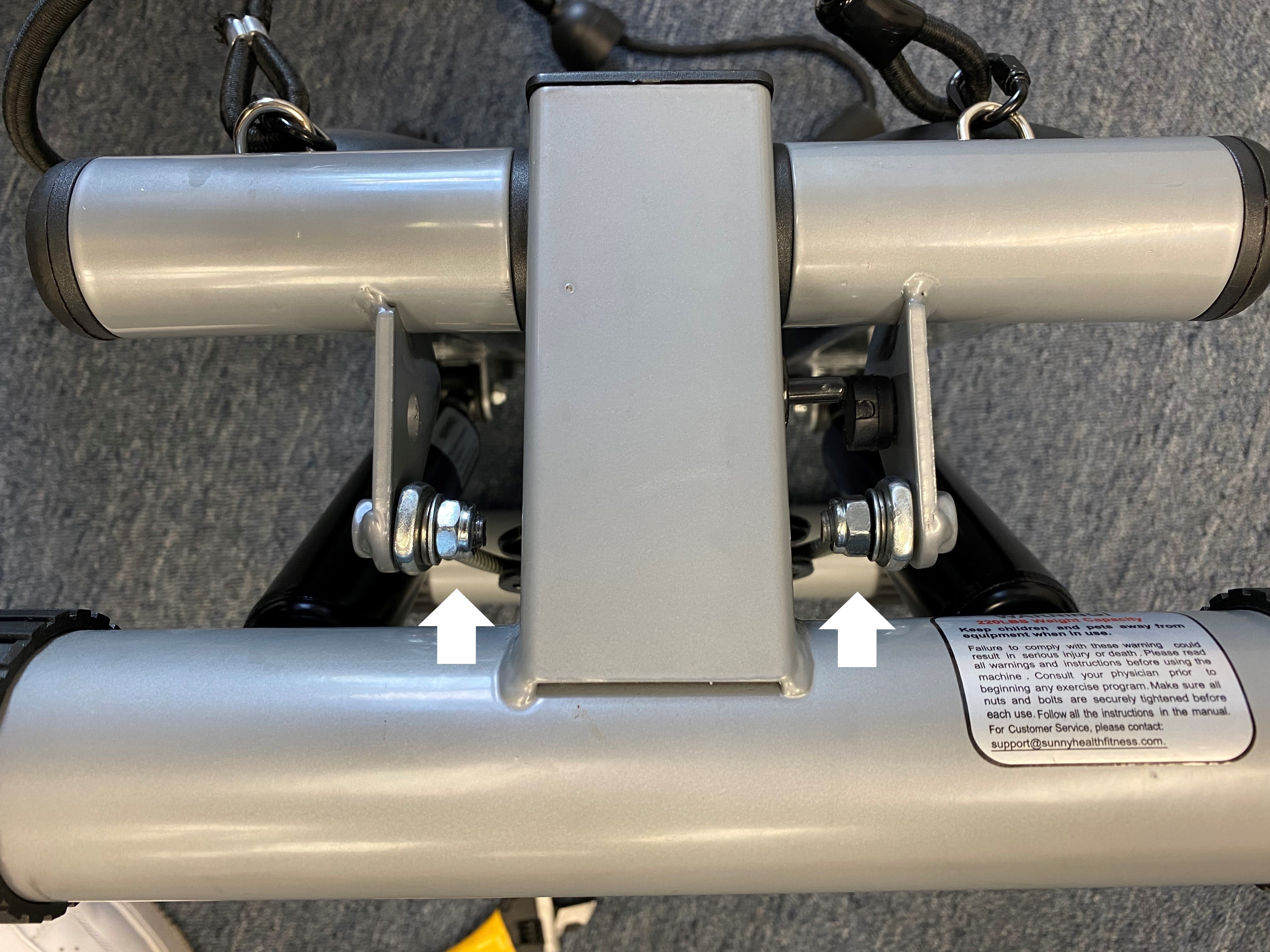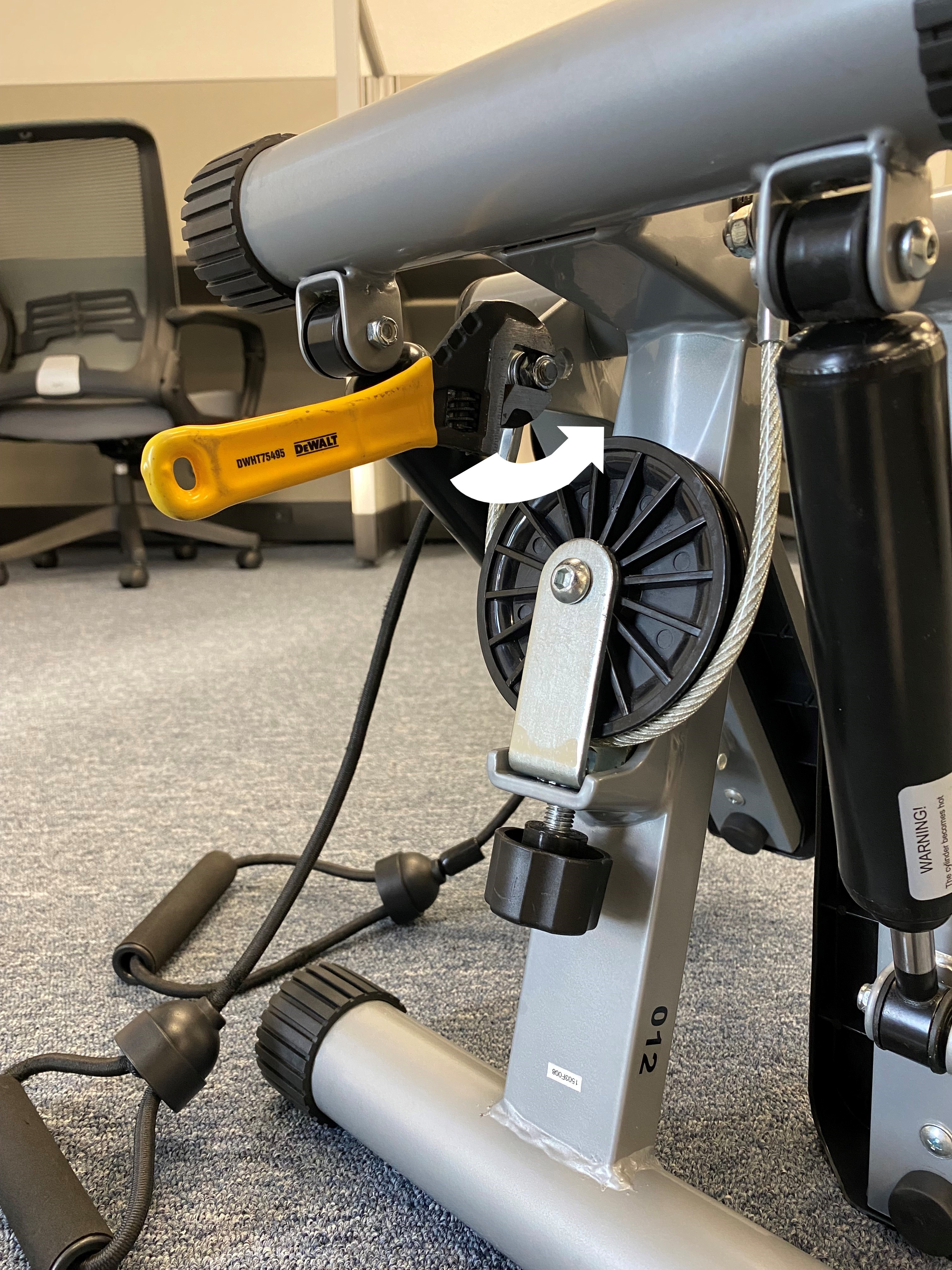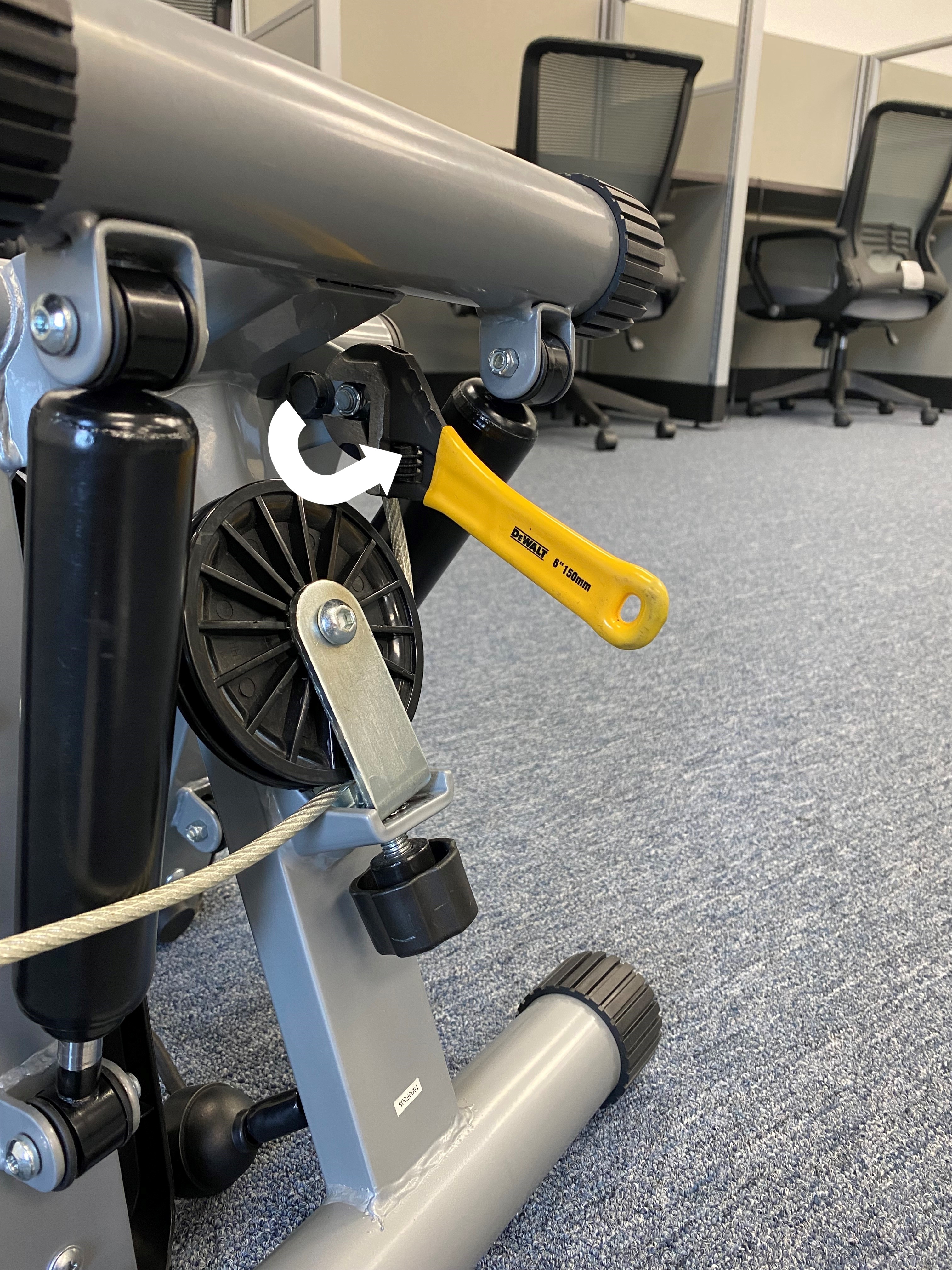 STEP 2: Twist the height adjustment knob counterclockwise until it is removed from the frame. Afterward, remove the cable and pulley.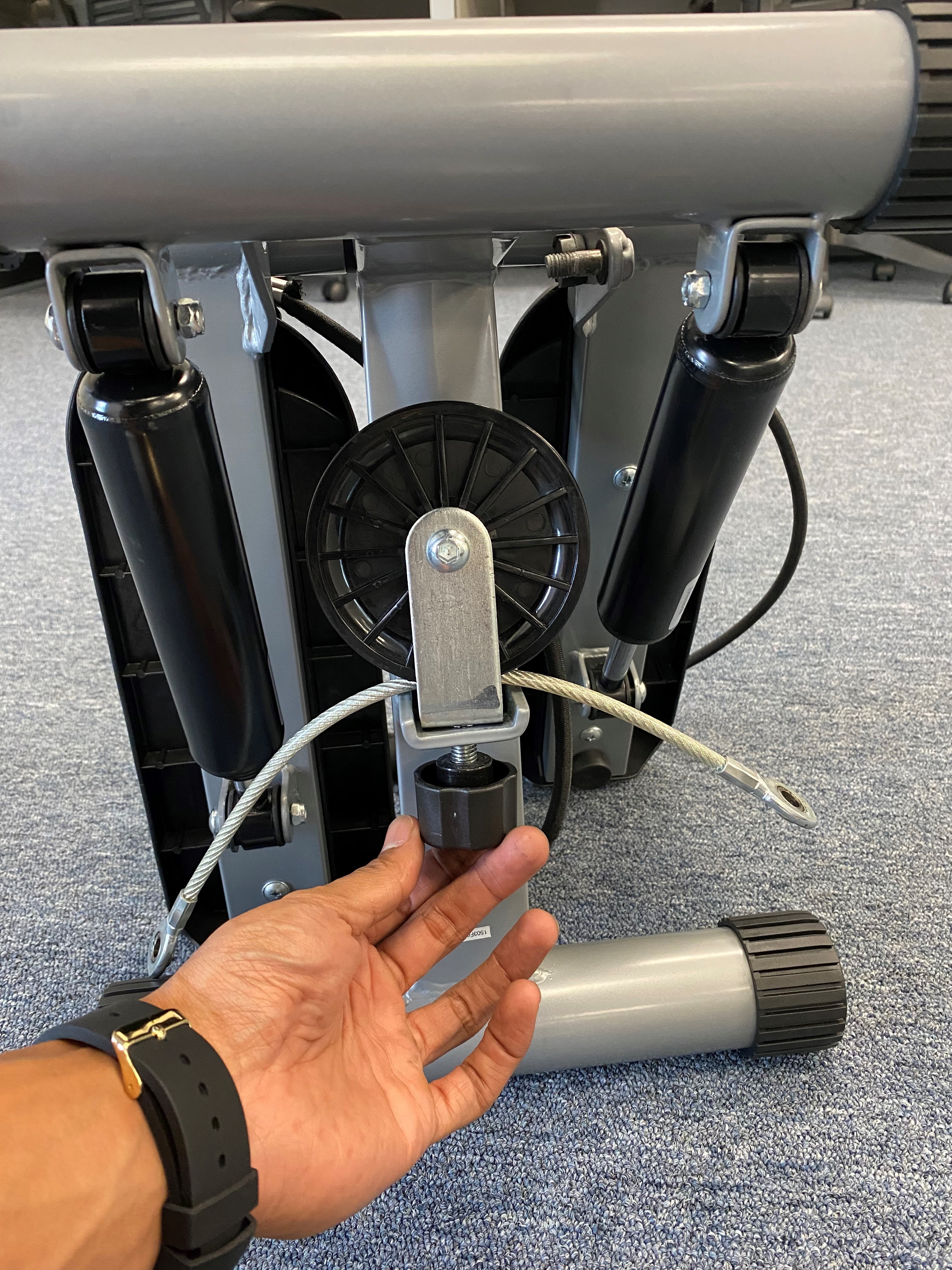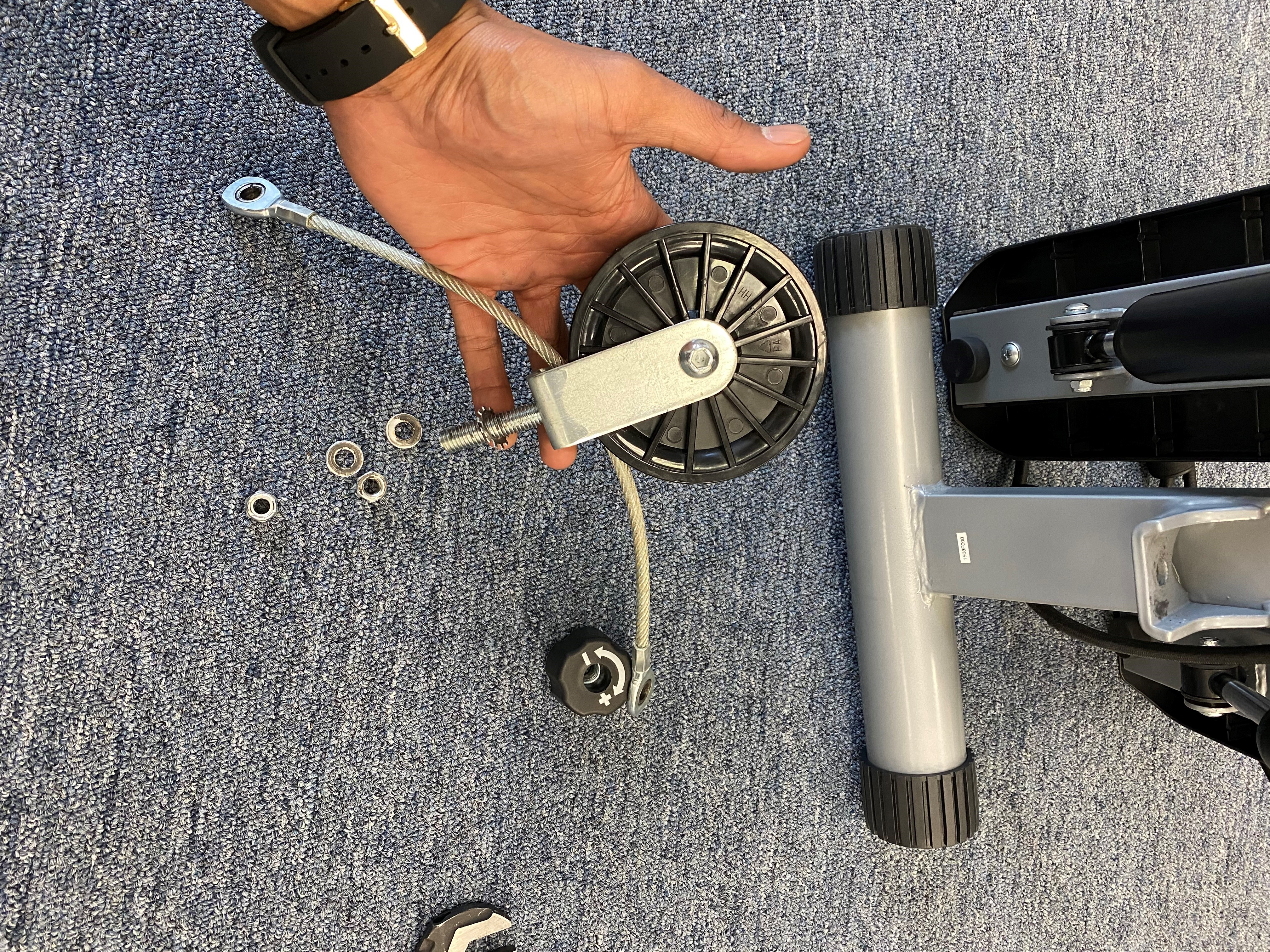 STEP 3: Reattach the cable, pully, and height adjustment knob.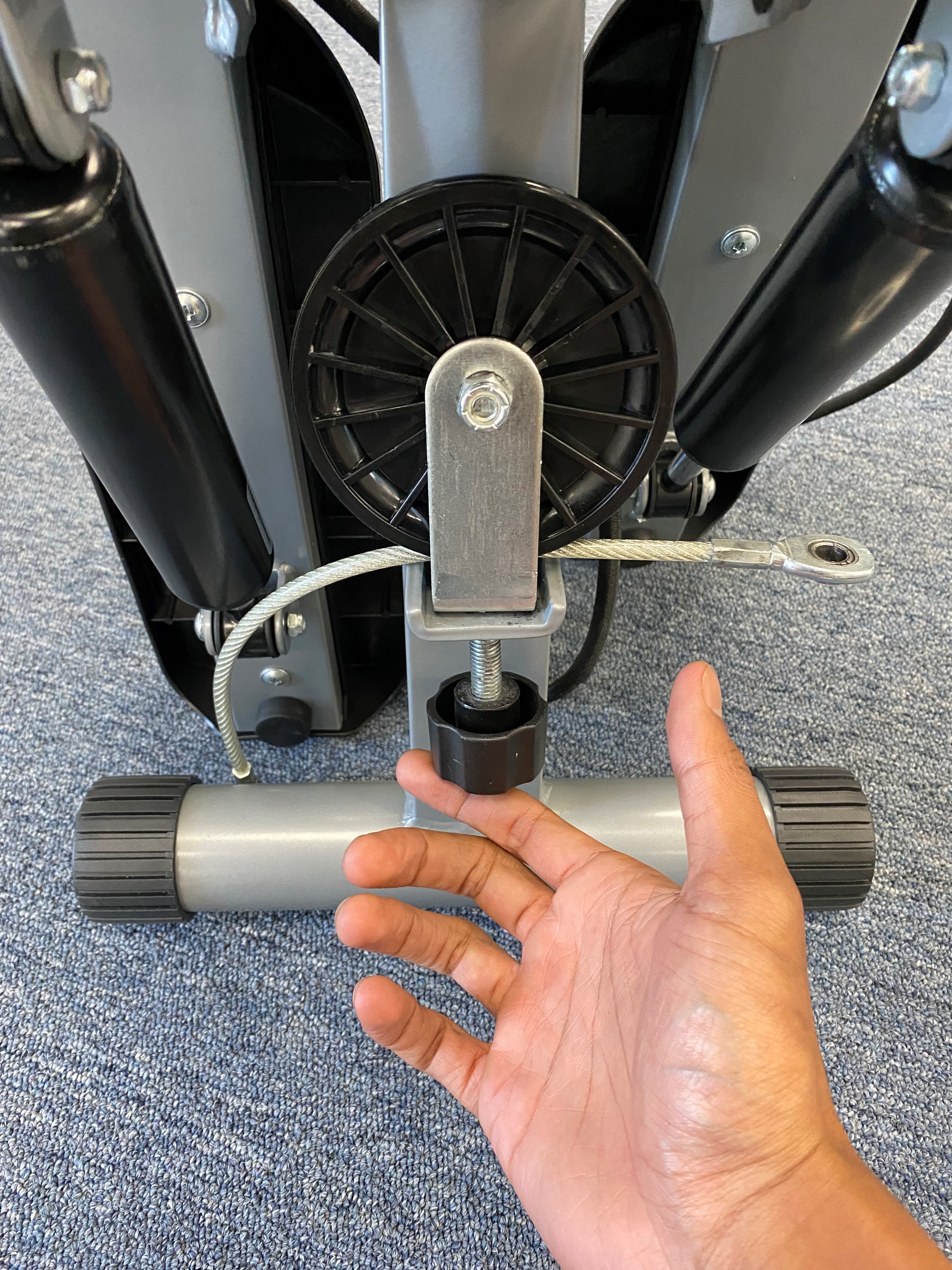 STEP 4: Reattach the nuts, bolts, and cable to both sides of the frame of the stepper with the Allen Wrench.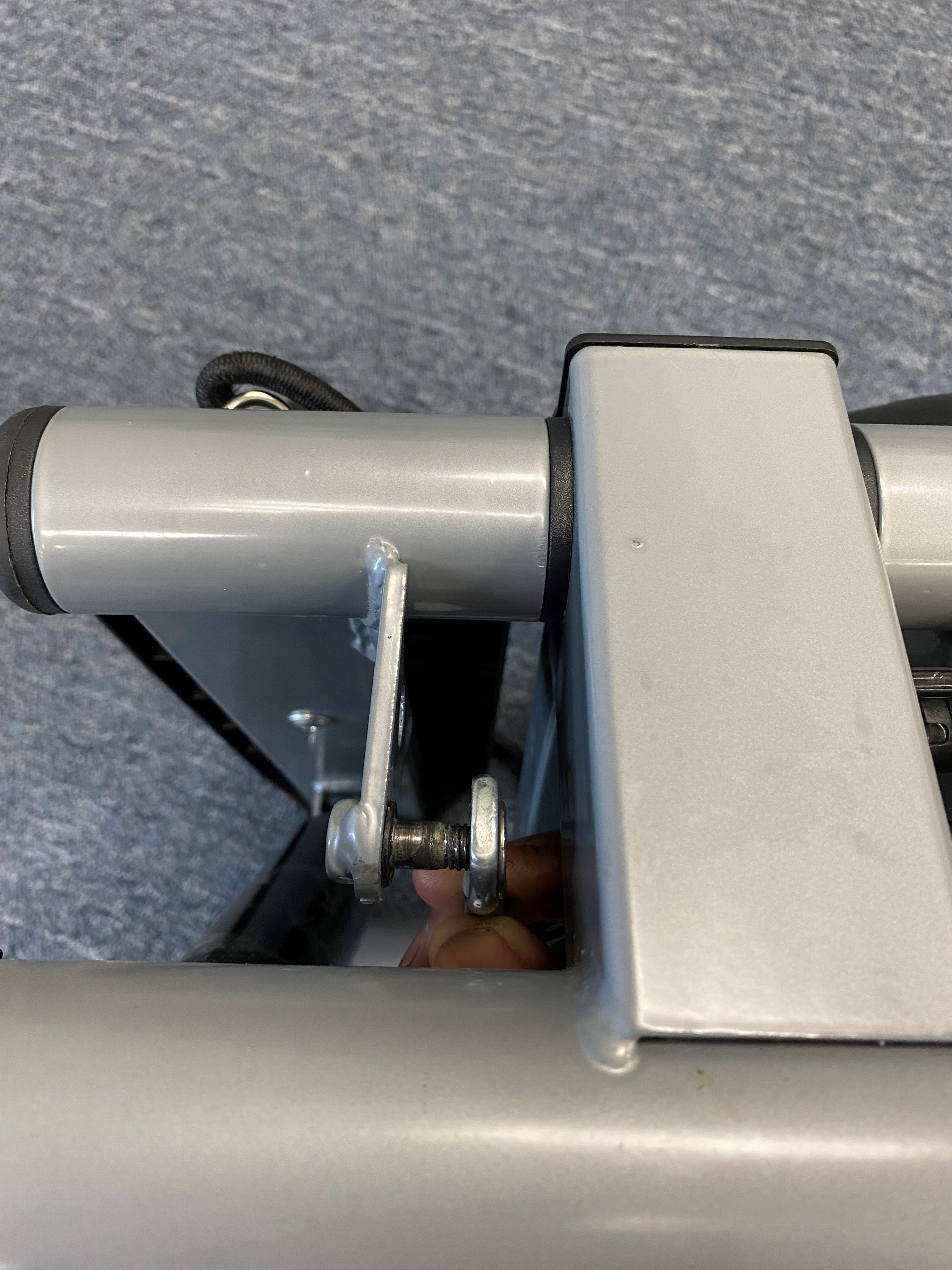 STEP 5: Use the adjustable wrench to tighten both bolts clockwise.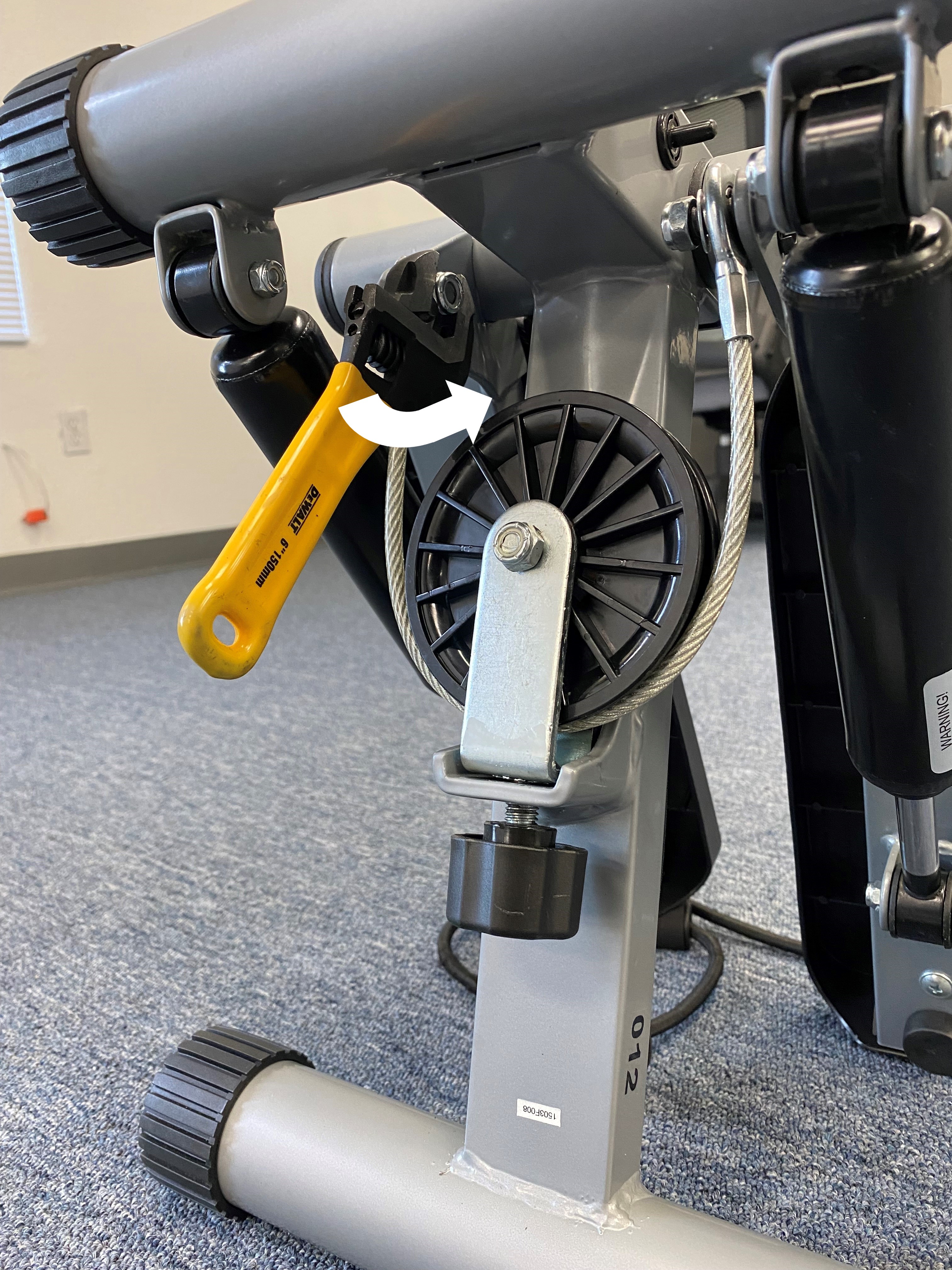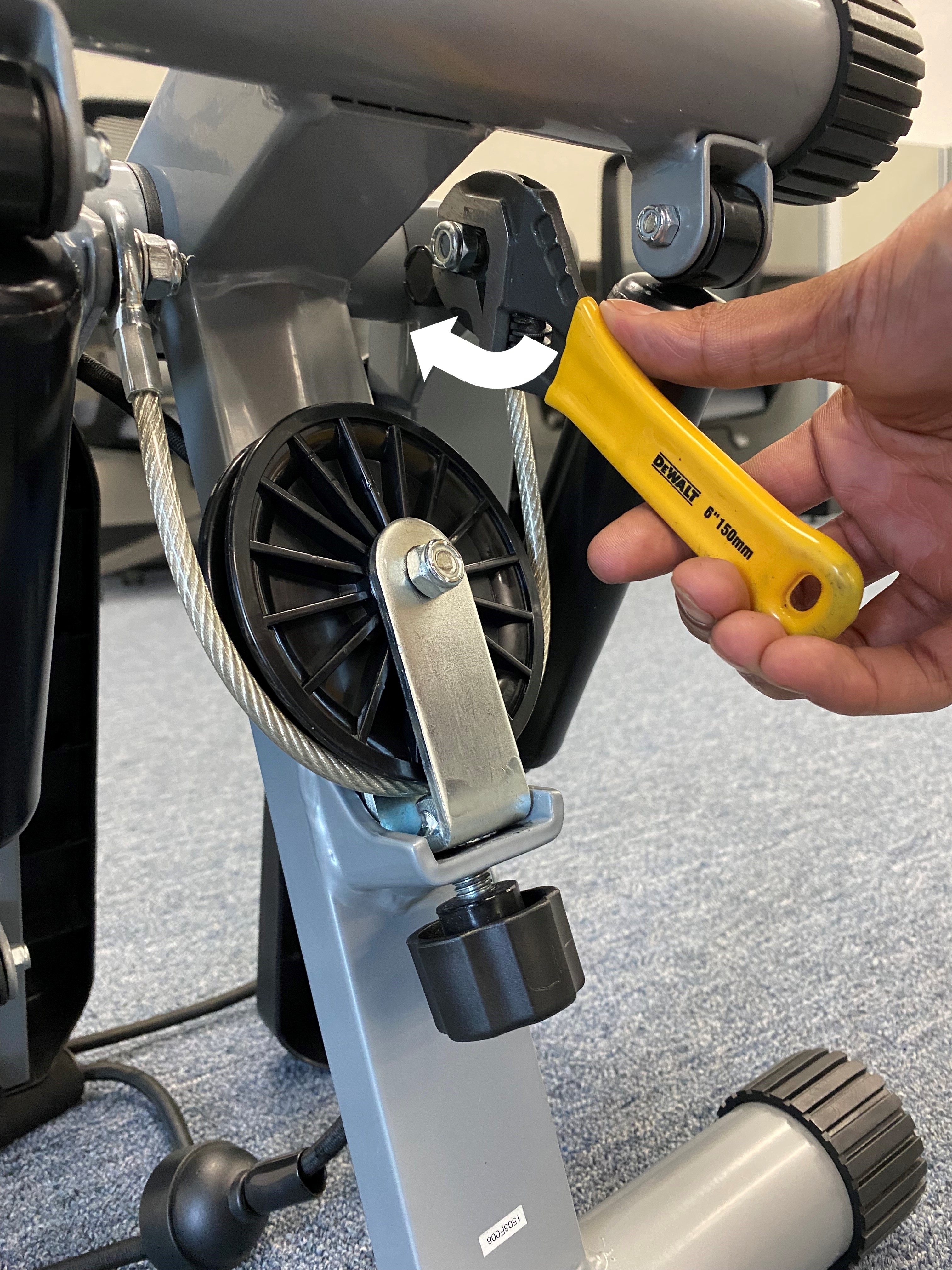 For more information, please see the video below: