How to replace the simple bearing
Here are the steps required to properly replace the simple bearing on your recumbent bike.
STEP 1: Remove the Nylon Nut (part 59L and or 60R) using an adjustable wrench.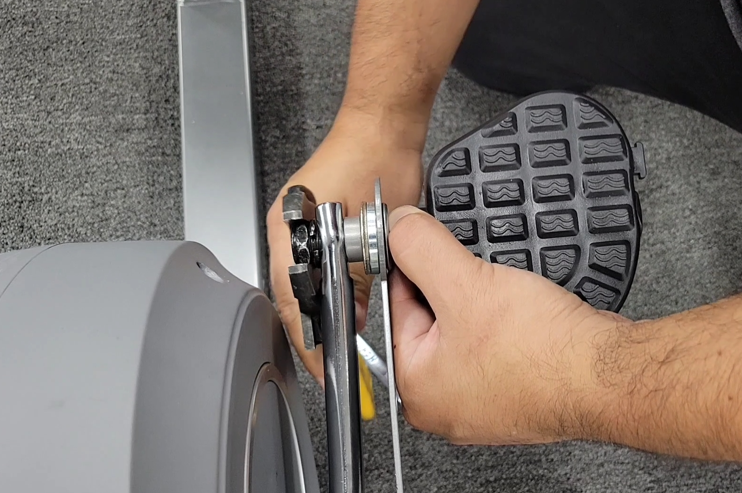 STEP 2: Begin to unthread the pedal. Hold the hardware as they will fall when the pedal bolt is removed.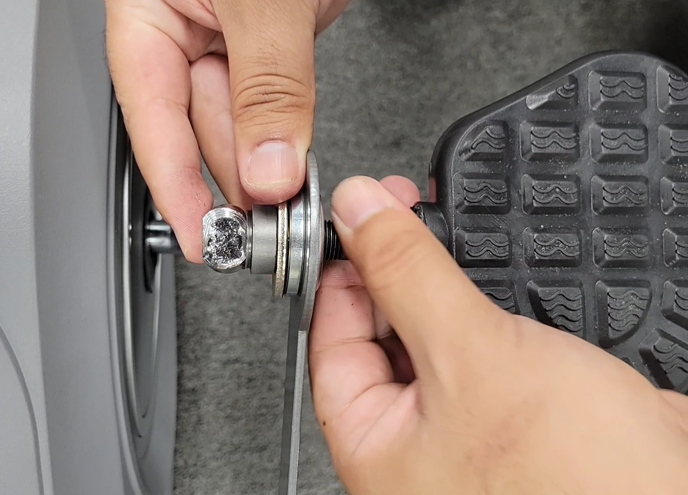 STEP 3: Push on the backside of the bearing towards you to remove the bearing.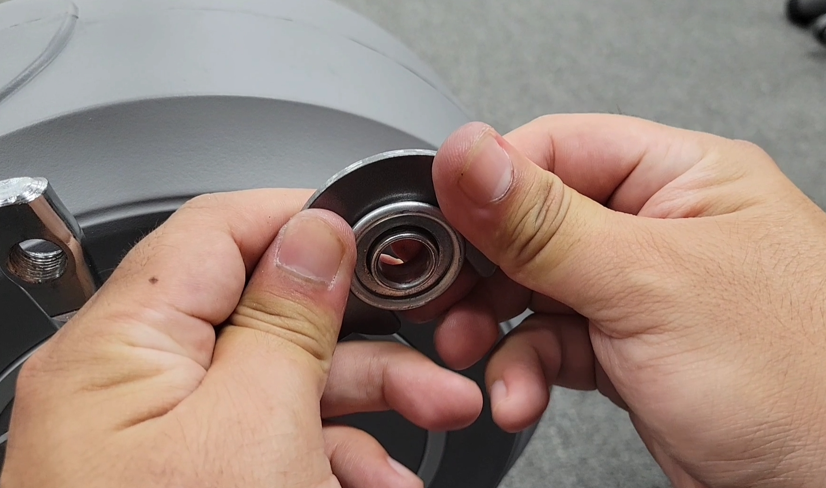 STEP 4: Once the bearing is replaced, apply pressure to insert the bearing into the connecting rod.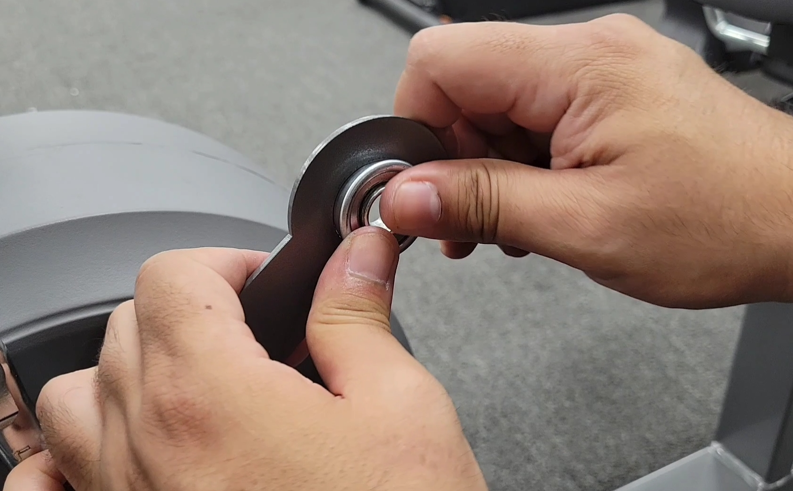 STEP 5: Reinstall the pedal and hardware into the connecting rod.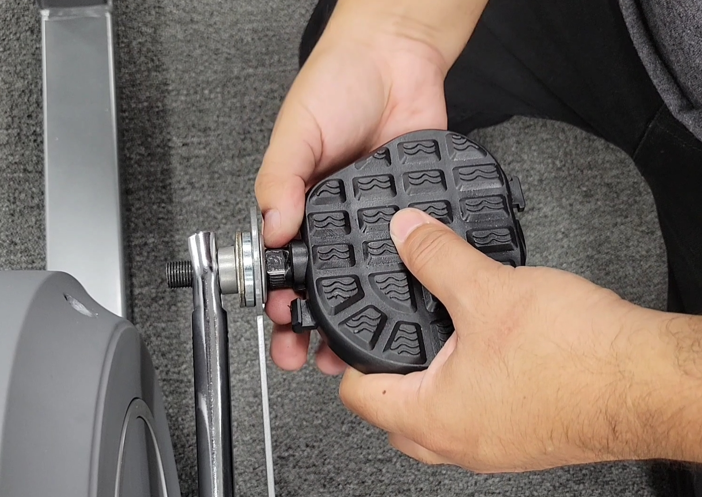 STEP 6: Once the pedal bolt is installed, tighten the Nylon Nut to finish the assembly.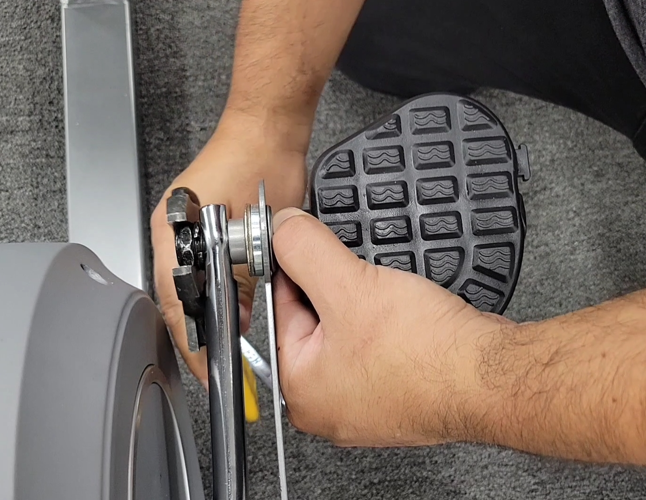 For more information see the video below: