How to Connect the Cadence Sensor to the SunnyFit App
STEP 1: Open the SunnyFit App on your device. At the bottom of your screen, select the "Workout" tab.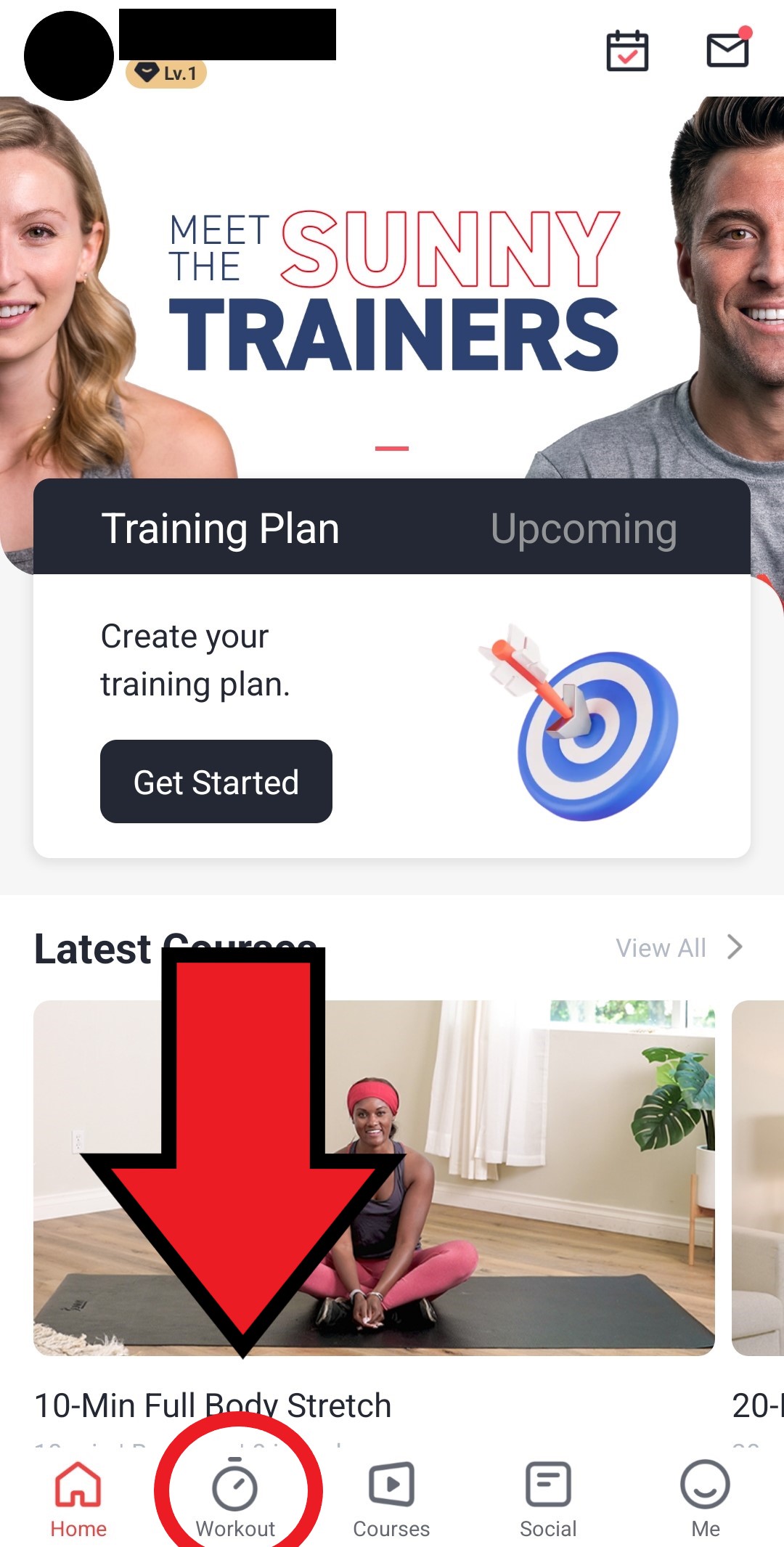 STEP 2: On the bottom right-hand side of the screen you will see the Bluetooth logo in a red circle with the word "Search", select that and the Bluetooth will begin to search for the cadence sensor.
(Note: You must be actively pedaling for the cadence sensor to appear on screen.)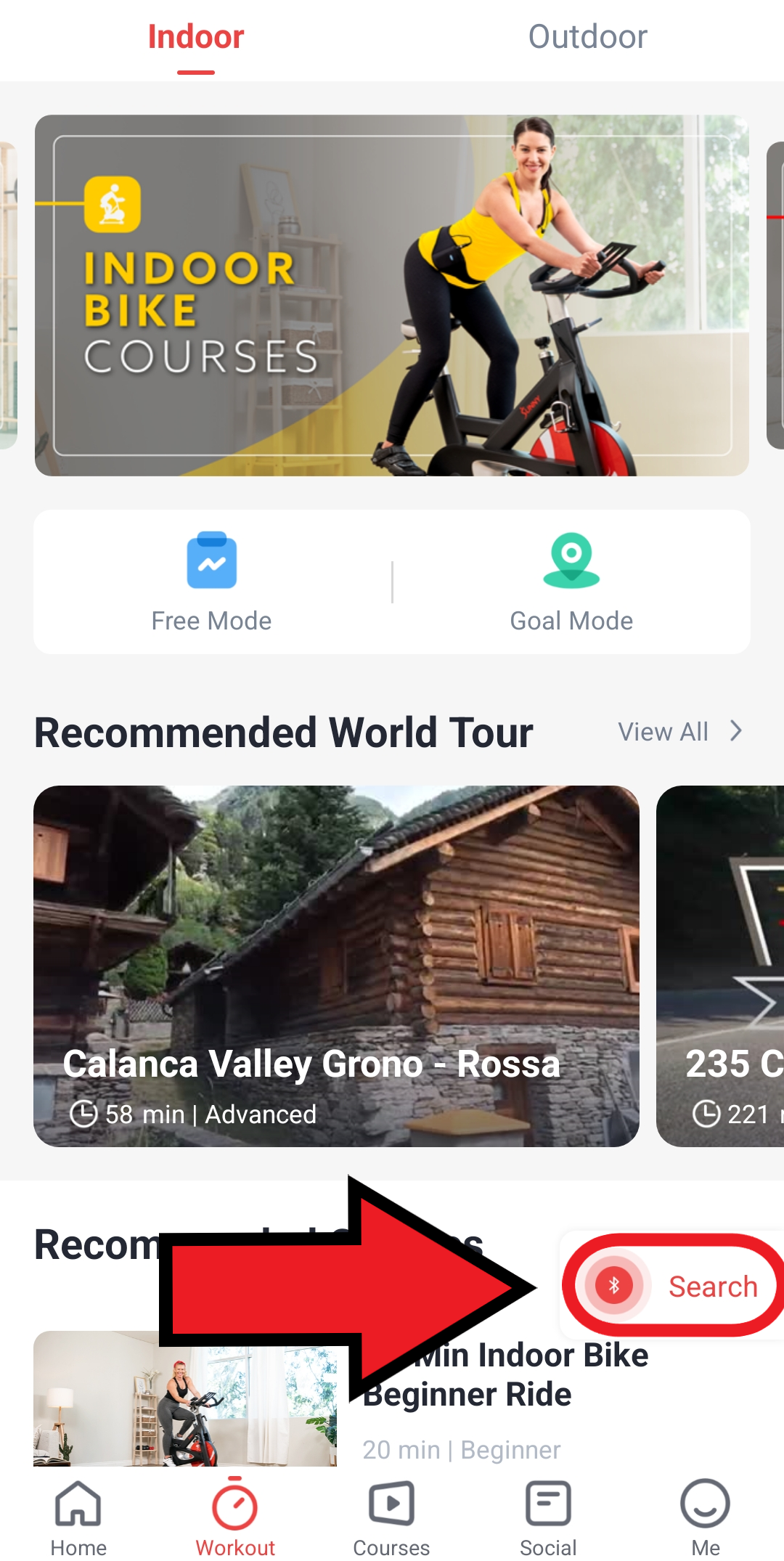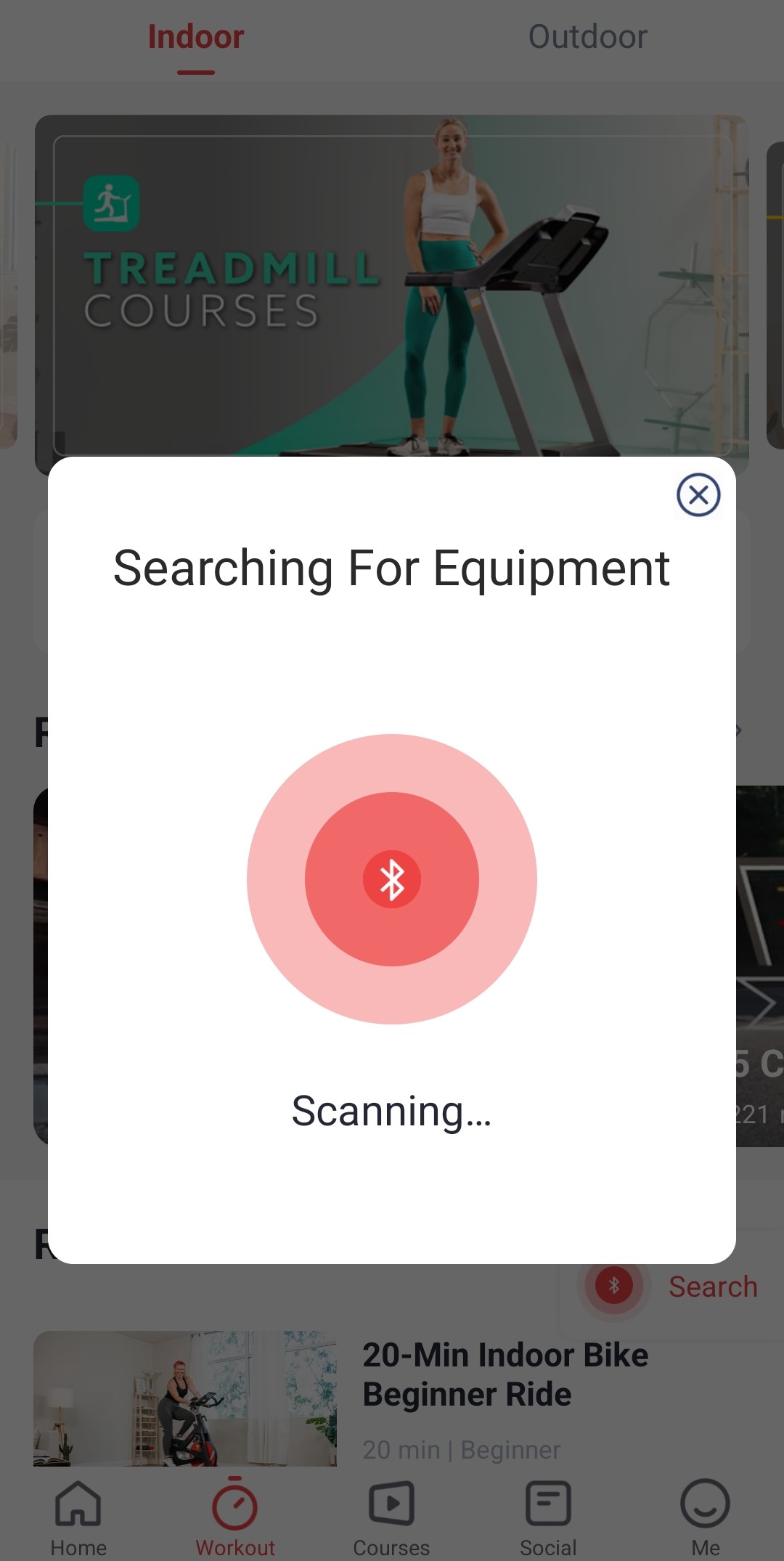 STEP 3: Select the SunnyKit 1.0 that appears on screen. It will take you to a new screen.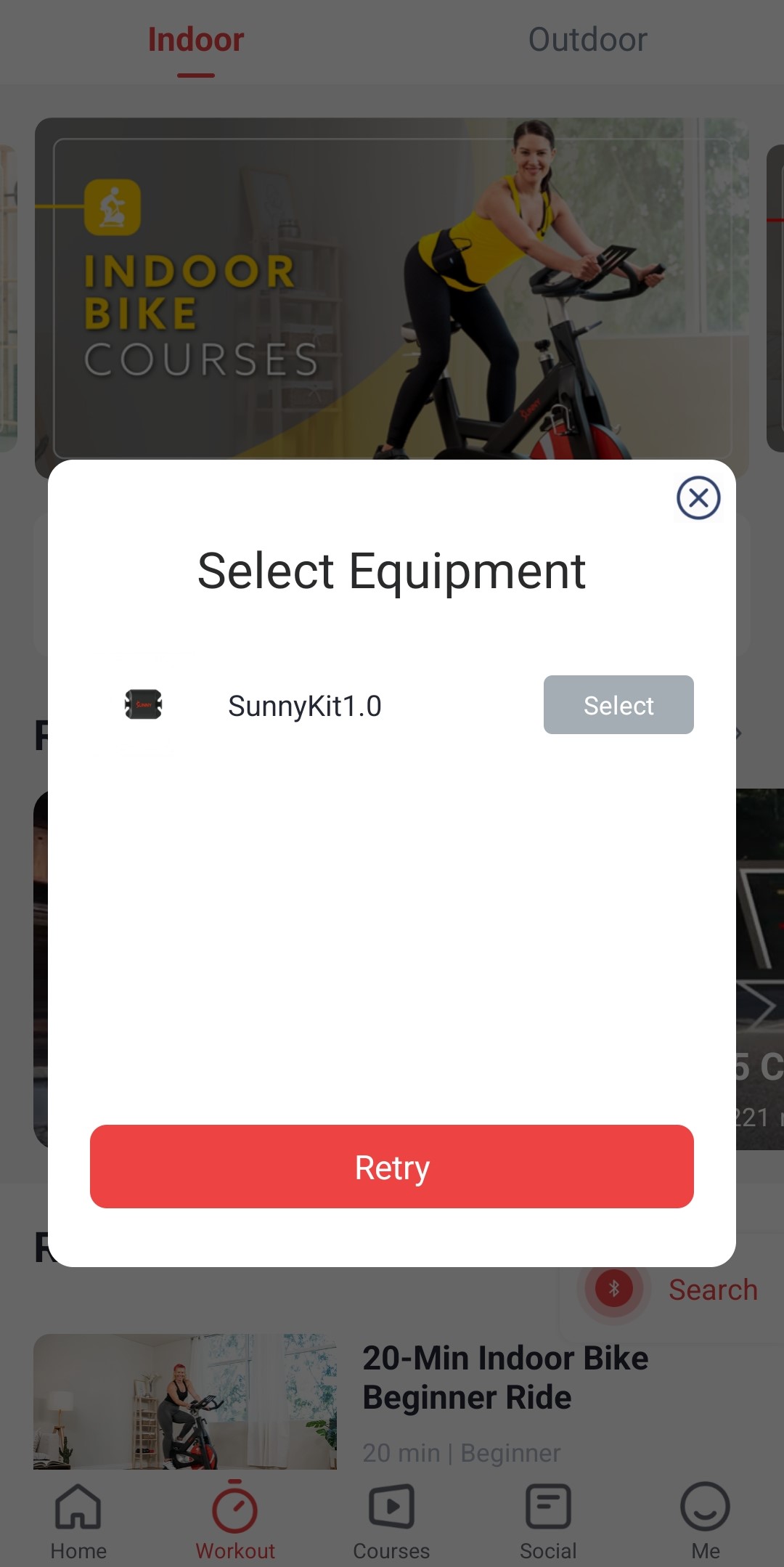 STEP 4: Press the "Select Your Bike" option on the screen. A new screen will pop open with all the different models that we have available. Please select the model that you own.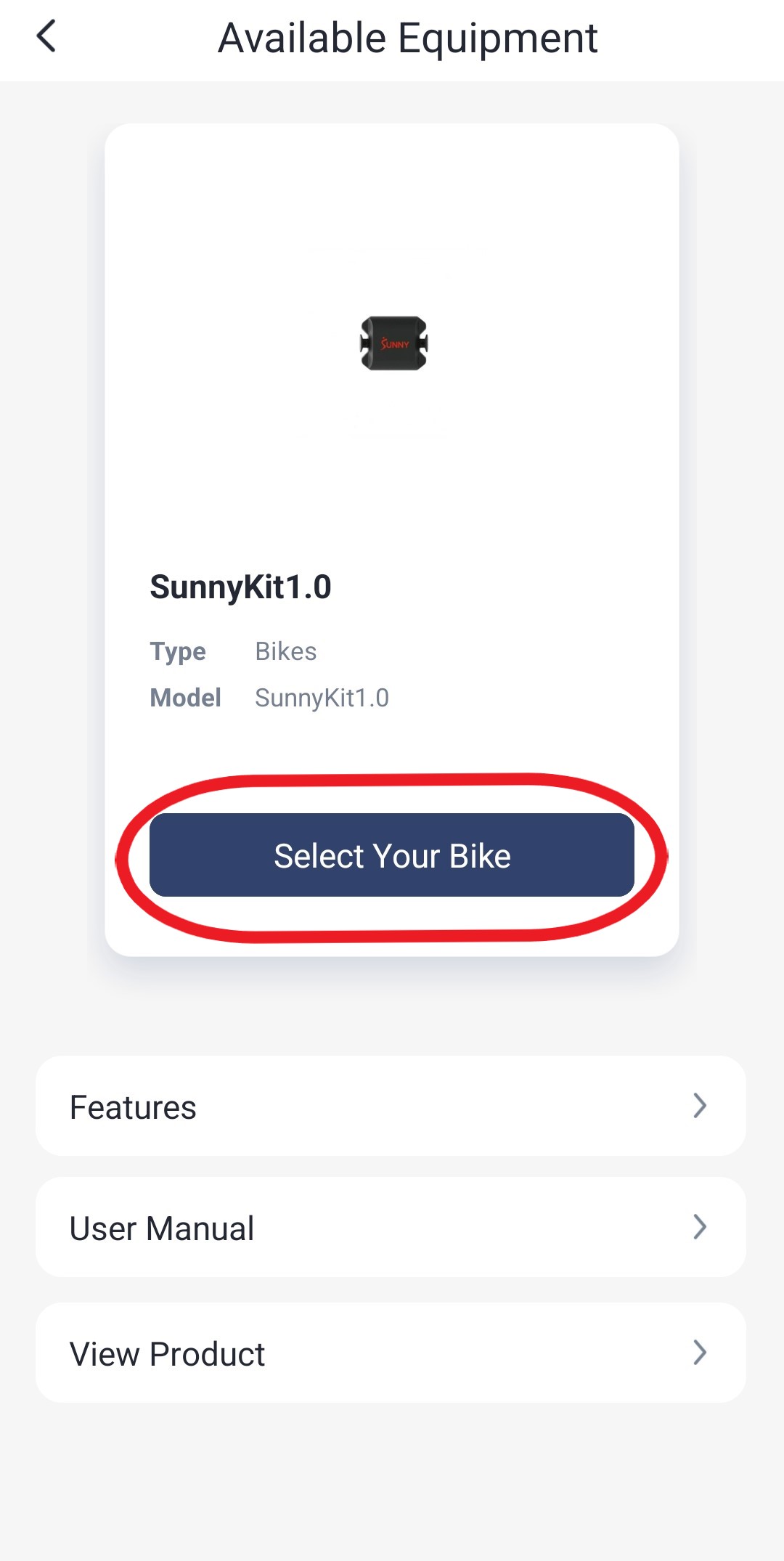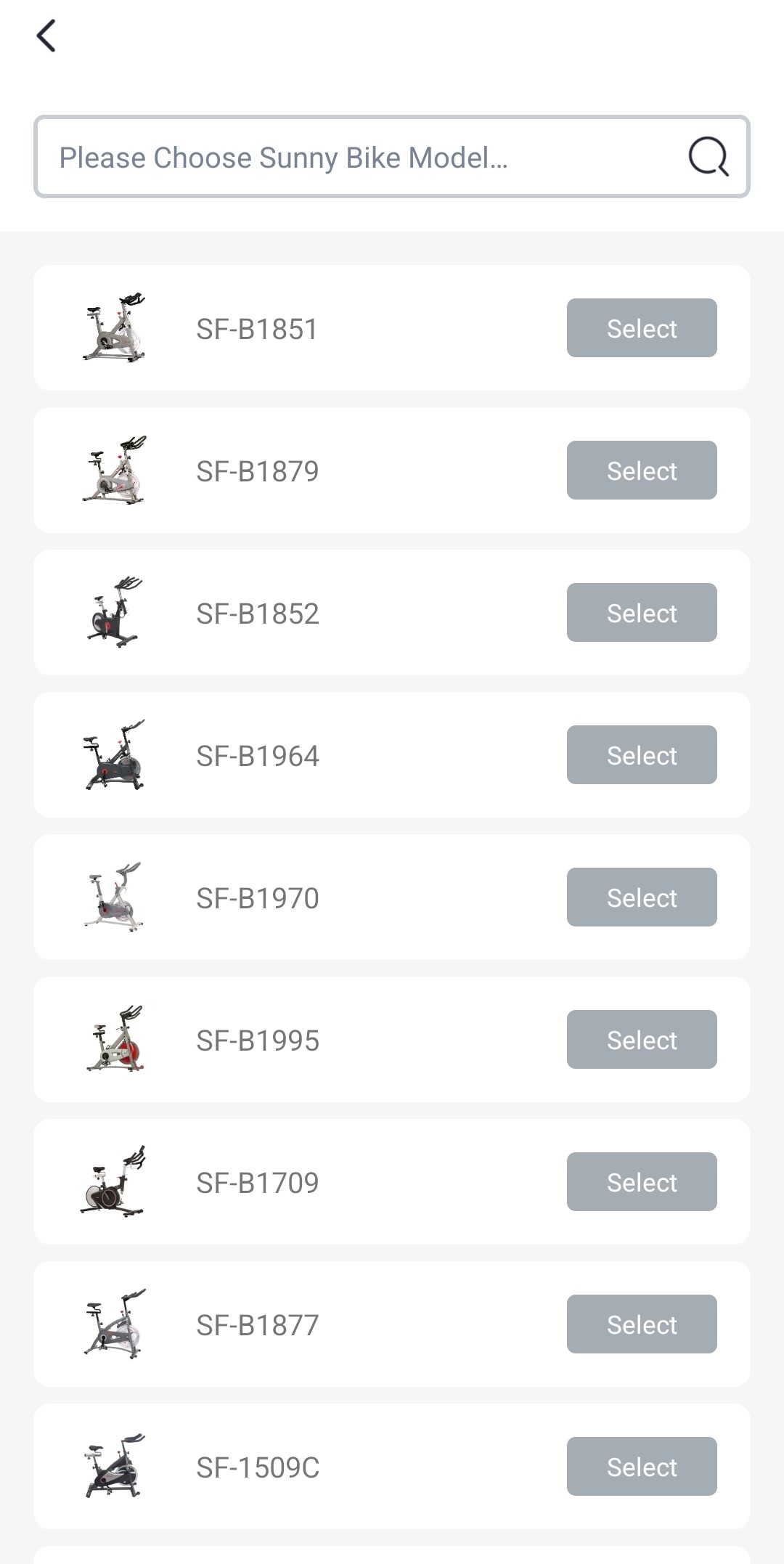 STEP 5: Once you select your model, you will see the unit on the screen, and just below that you will see in red letters that the Sunny Cadence sensor is bound to your unit.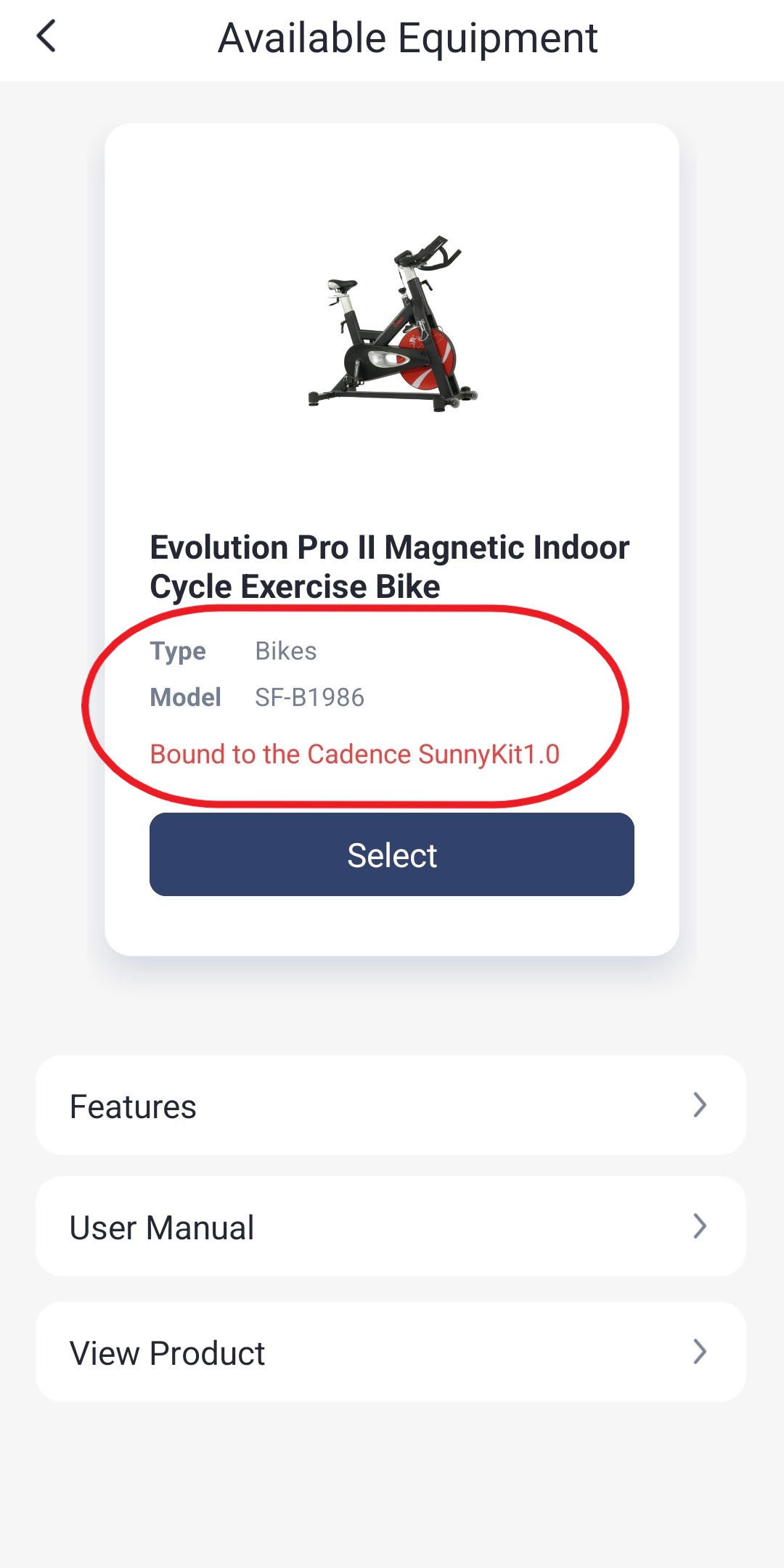 STEP 6: When selecting a workout, select "Connect Equipment" and you will be taken to the warm-up screen. Again, the crank arms need to be rotated for the cadence to connect to the app. Once the Bluetooth signal lights up, you can continue your warm-up, or select the play button to begin your workout.