Please follow the steps below to compare items on sunnyhealthfitness.com.
You can add products to the compare tool from two places on the website.
The first is from the product explore page. Each item will have a small icon that says "+ Compare" on the bottom right side. Click on this and the plus sign will turn into a check mark which means that that model has been selected.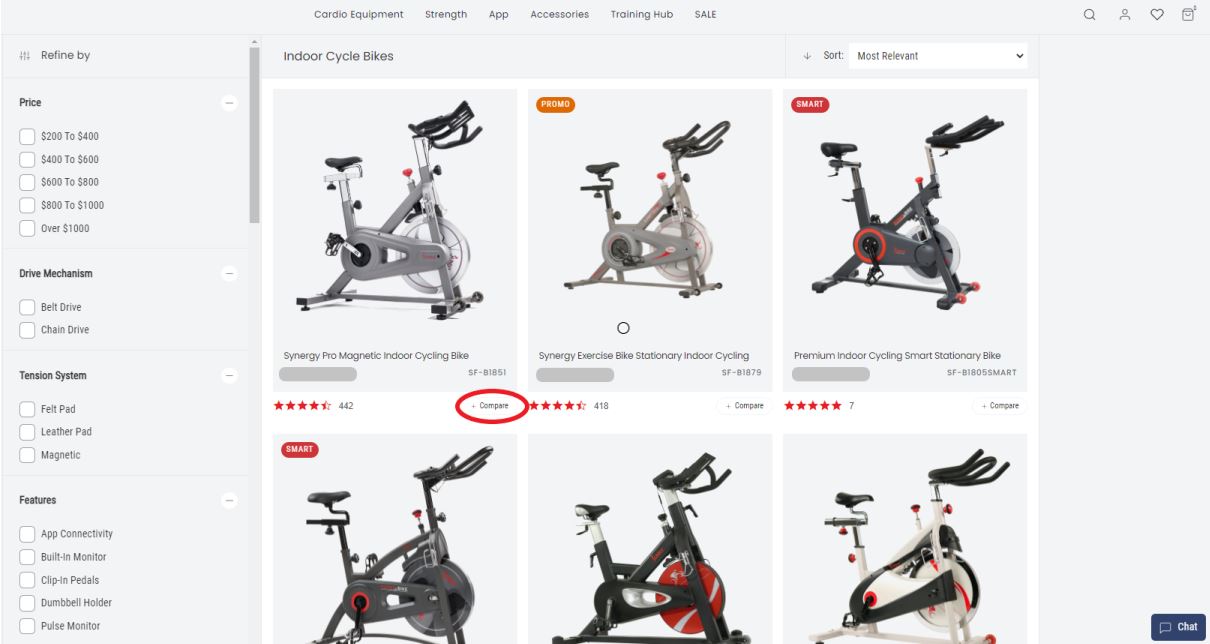 You can also add products to the compare tool from the product page, just click on "compare" next to the heart under the product name.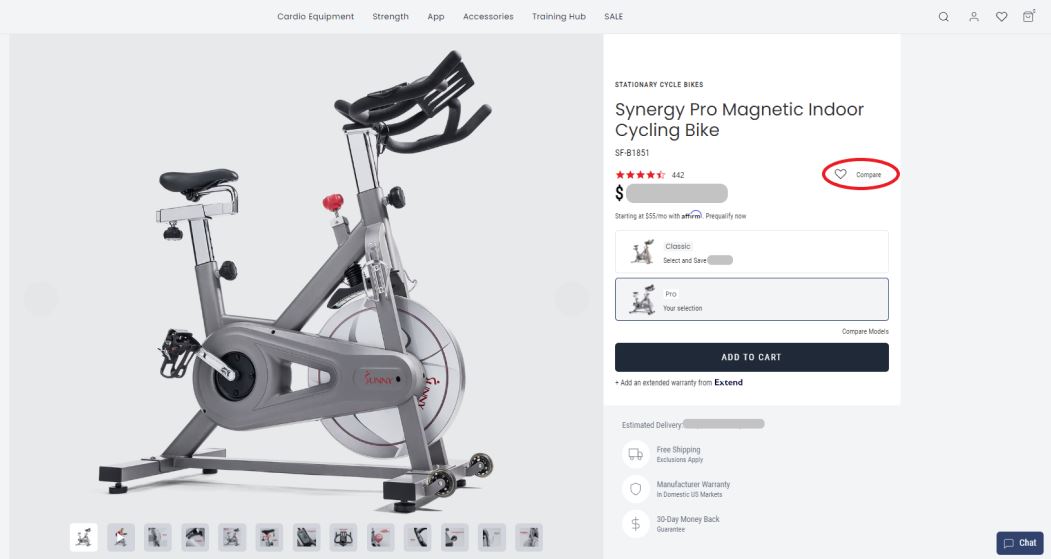 Once you have selected an item to compare, the orange "compare" tab will pop up in the bottom right corner next to the chat icon. It will show you how many items you have selected. You can compare up to nine items at a time.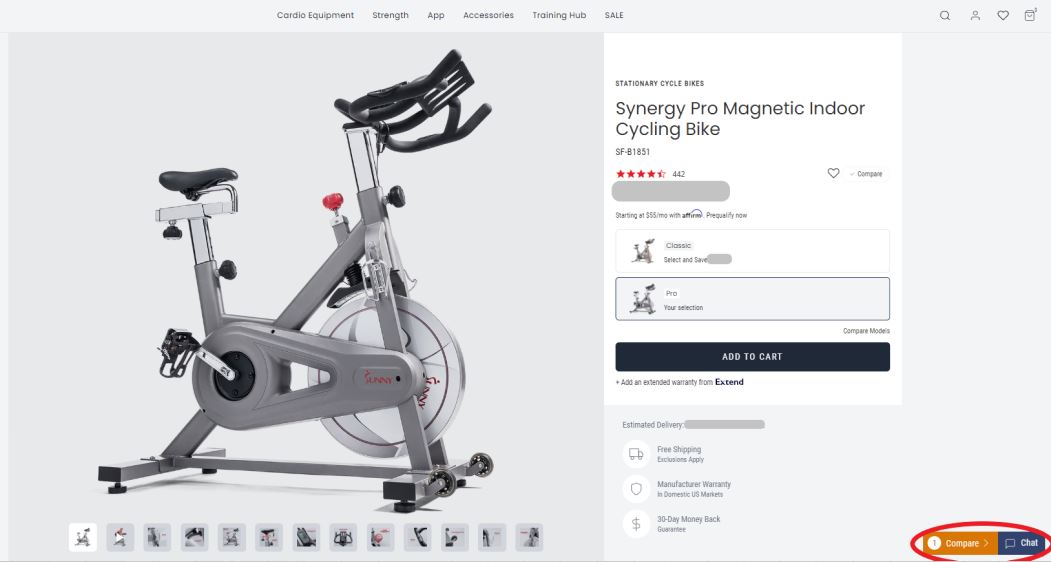 After you have selected all of the items that you would like to compare, click on the orange "compare" icon and you will be provided with a comparison chart like the one seen below. It will compare pictures, prices and all of the item features in one place.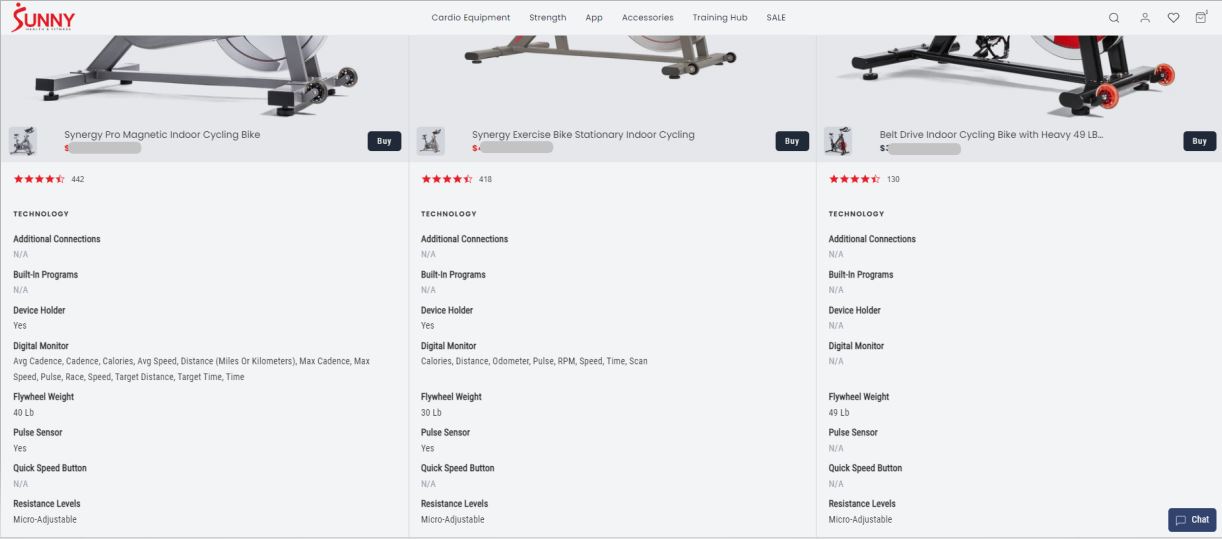 If you would like to see most of the models in a particular category all at once, please check out the comparison charts at the link below:
Compare Sunny Products by Category
If you need any further assistance with selecting the right model for you, please contact us at support@sunnyhealthfitness.com or (626) 968-1000.