How to remove the Swing Bar, Pedal Support Tube, and Crank on your Recumbent Elliptical Bike.
Here is a quick guide instructing you on the proper procedure to successfully replace the components on your unit.
STEP 1: Remove the End Caps.

STEP 2: Remove the bolts that hold the swing bars using two #13 open wrenches.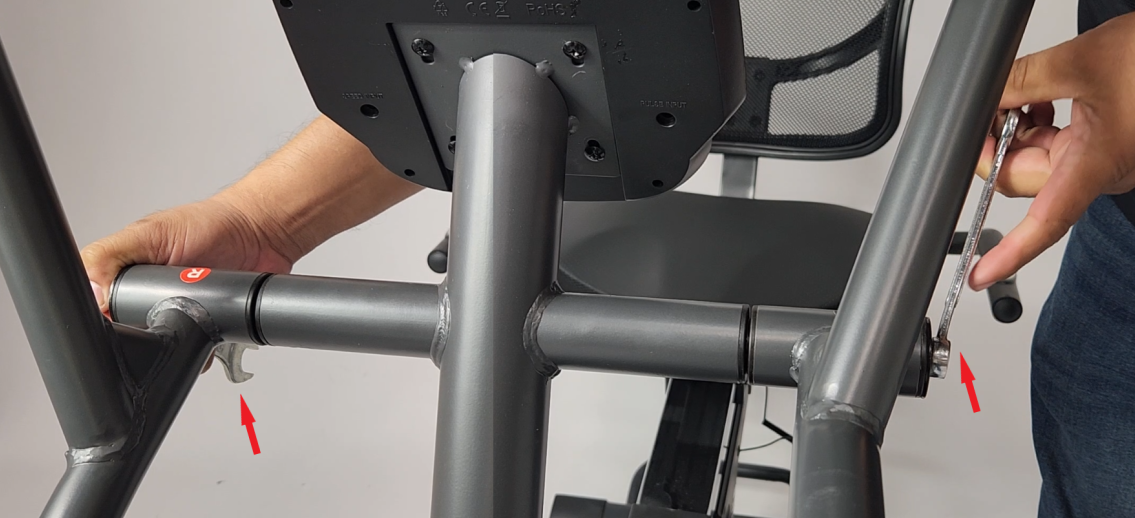 If you experience difficulties removing one of the bolts, you may use pliers to hold the shaft while you remove the bolt.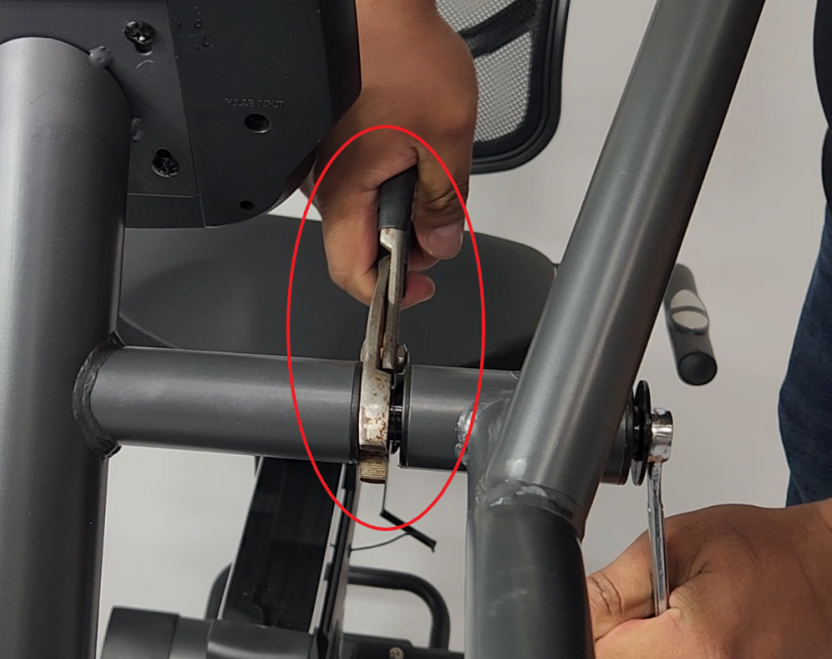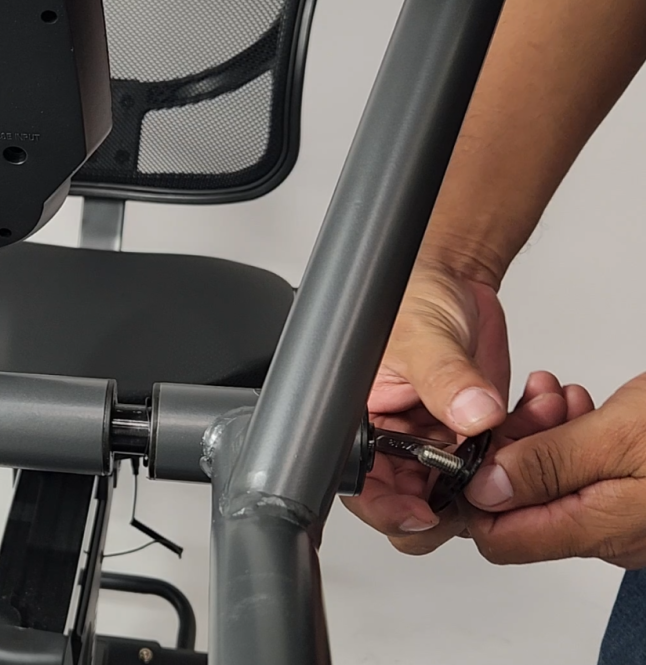 STEP 3: To remove the Left hinge bolt, please remove the nut from the hinge bolt using a crescent wrench and an Allen key #8 by turning counterclockwise.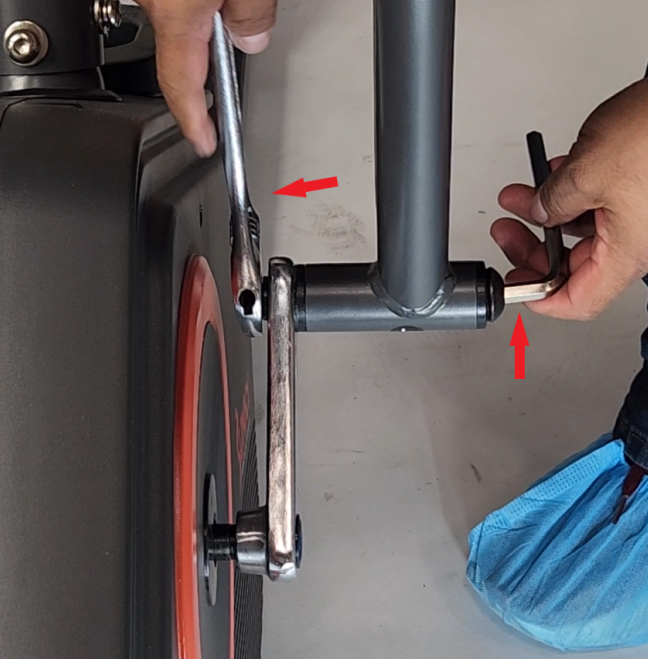 STEP 4: Remove the right hinge bolt by turning the Allen key clockwise.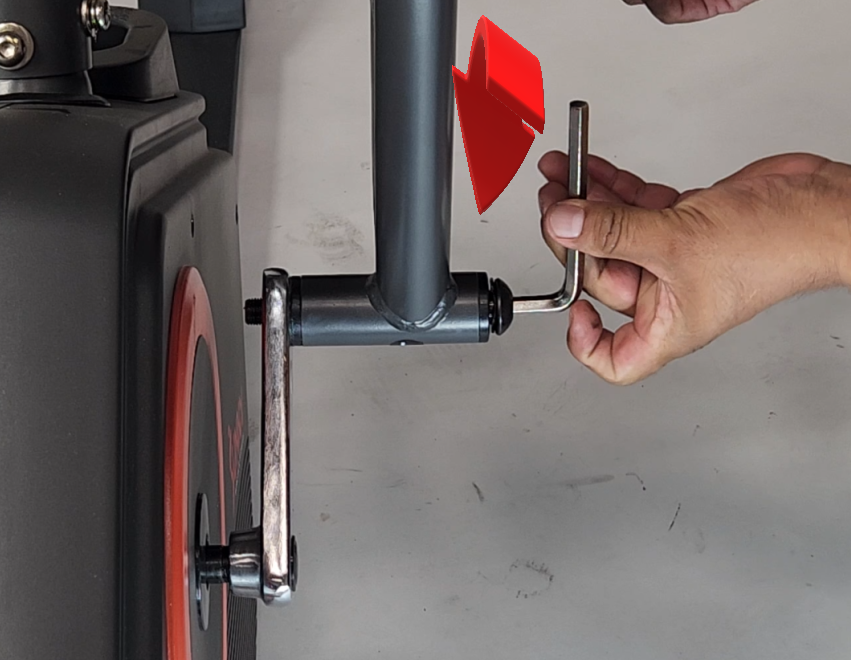 Prior to removing the bolt, please hold the pedal support tube, as to prevent it from swinging and causing injury. Now you will be able to remove the whole arm and pedal support.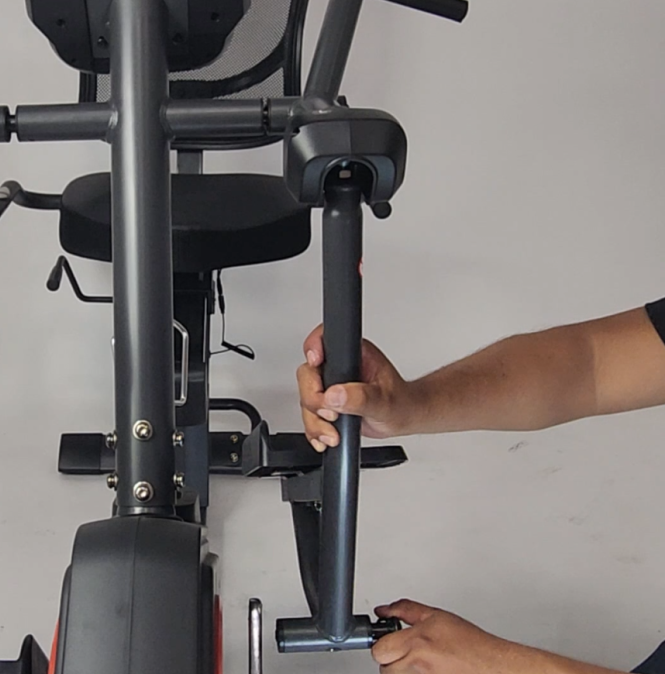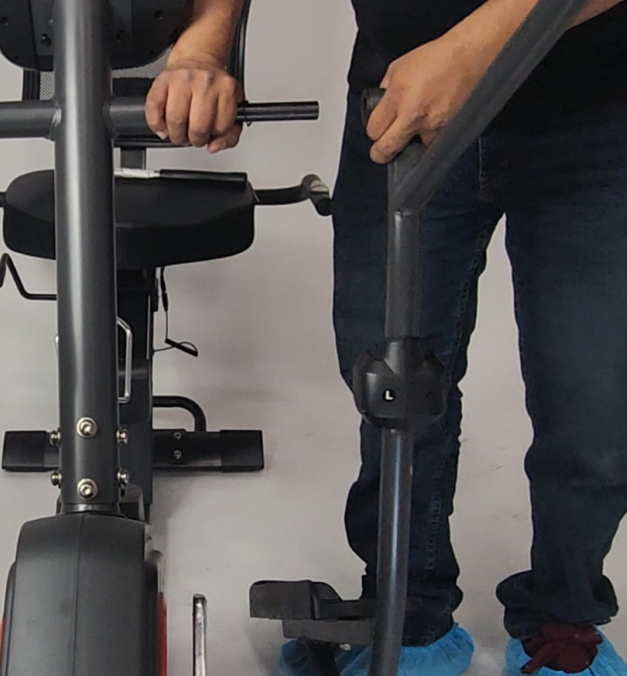 STEP 5: Remove the nut and hinge bolt from the right side by turning the nut clockwise and the bolt counterclockwise.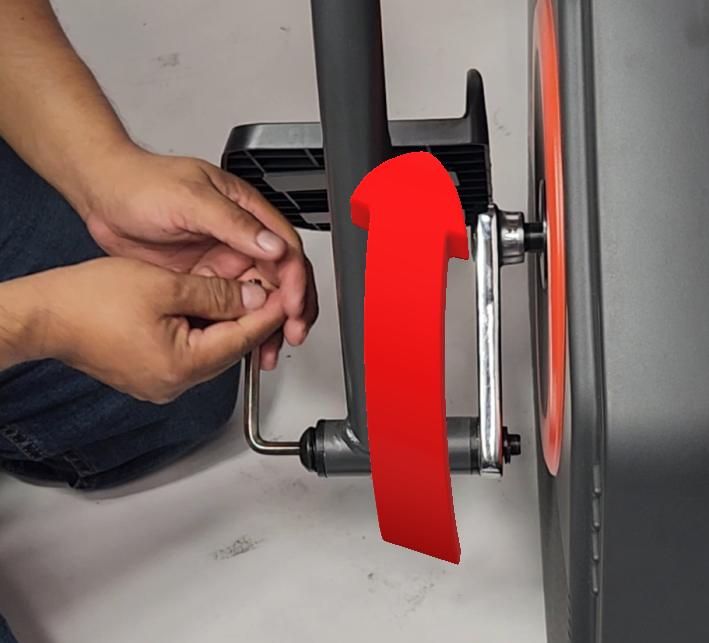 STEP 6: Before removing the bolt hold the pedal support and then remove the whole arm and pedal support.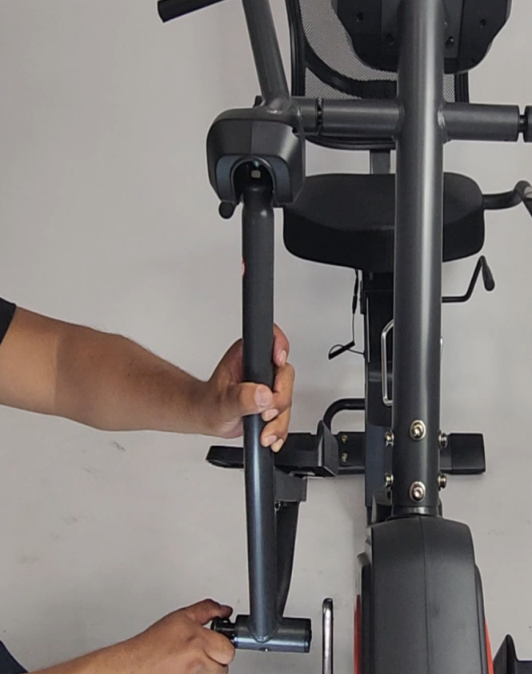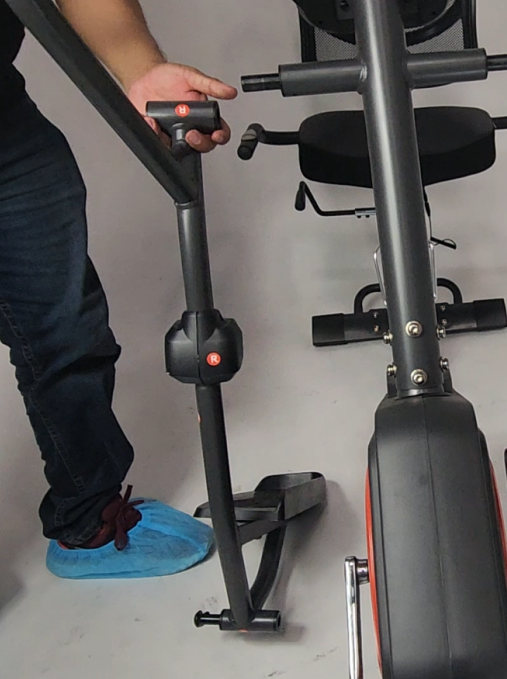 STEP 7: Remove the crank cover and proceed to remove the flange nut using a 22mm crank puller tool and crescent wrench.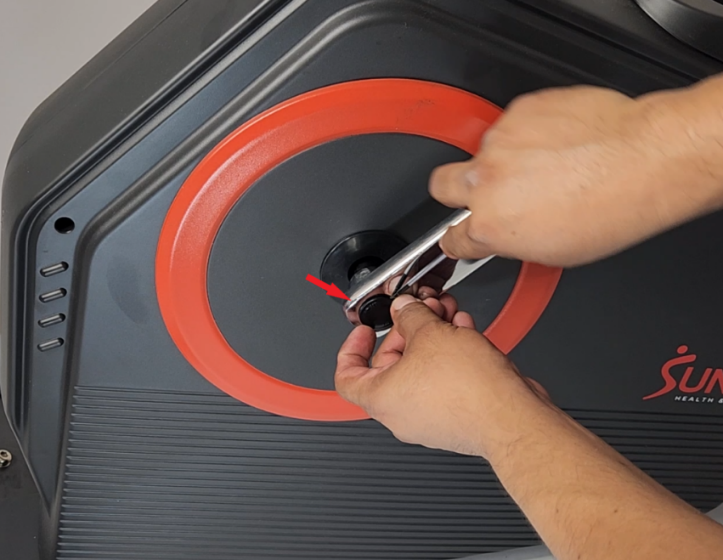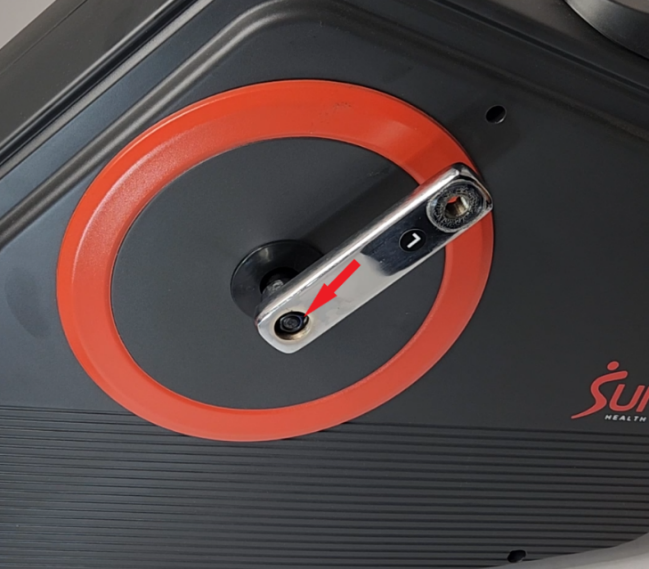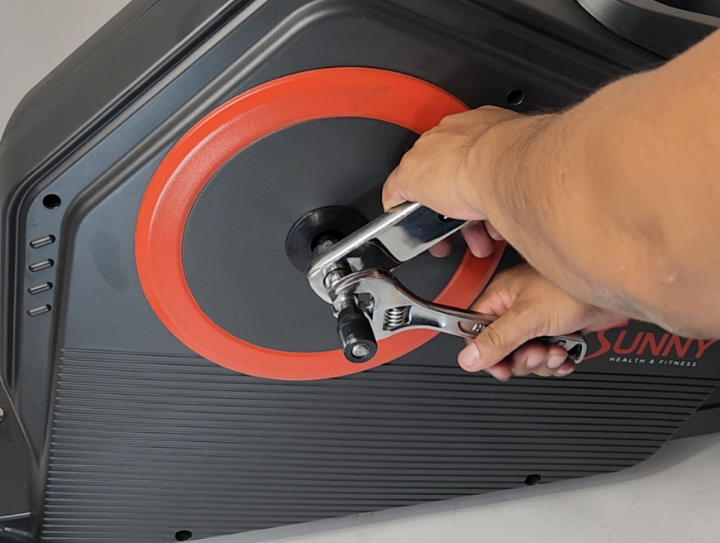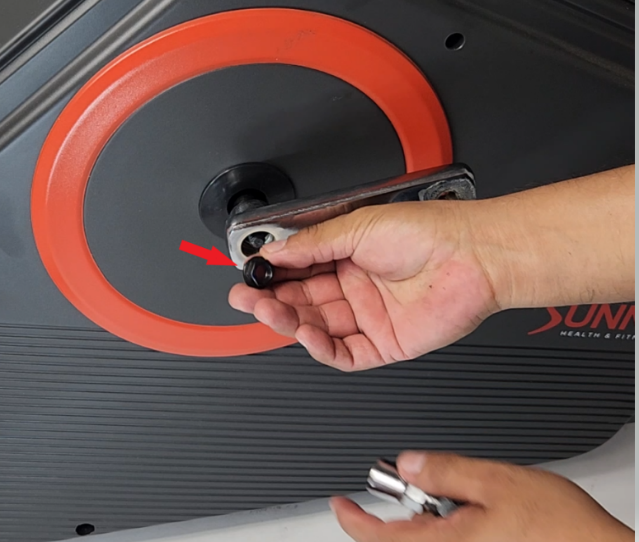 STEP 8: Insert the threaded portion of the crank puller tool into the crank by hand as far as you can and finish off with the crescent wrench. Afterward, insert the opposite side of the crank puller tool as much as possible and finish off with the wrench to remove the crank.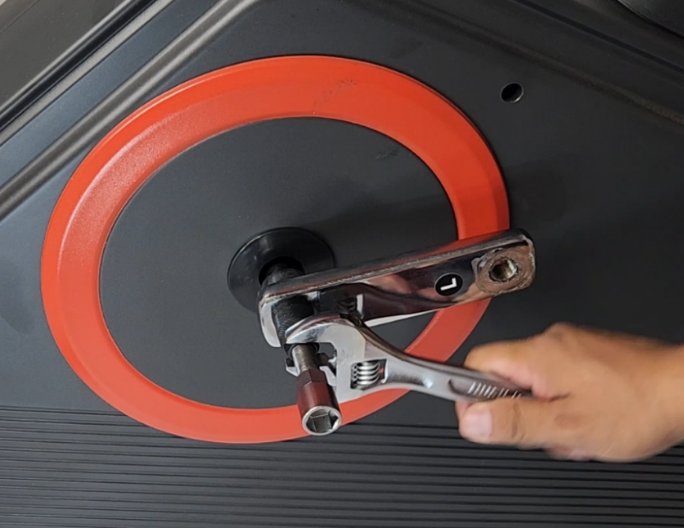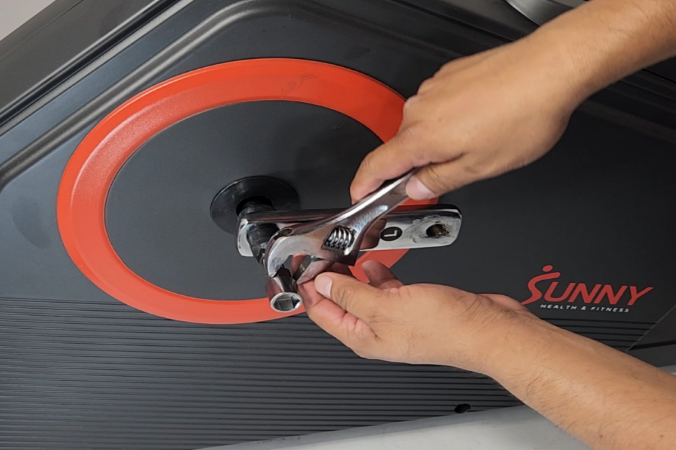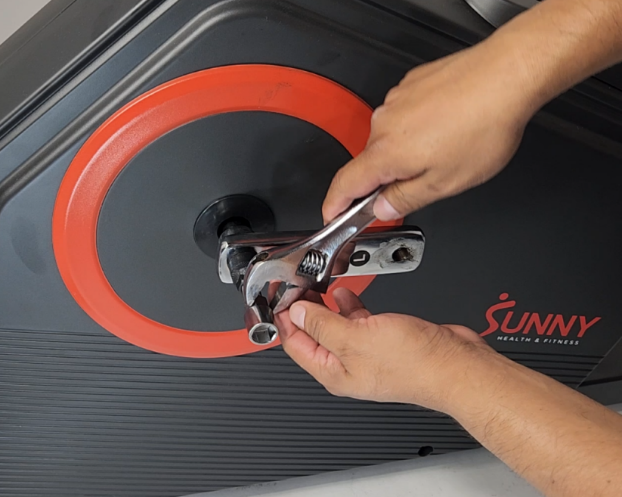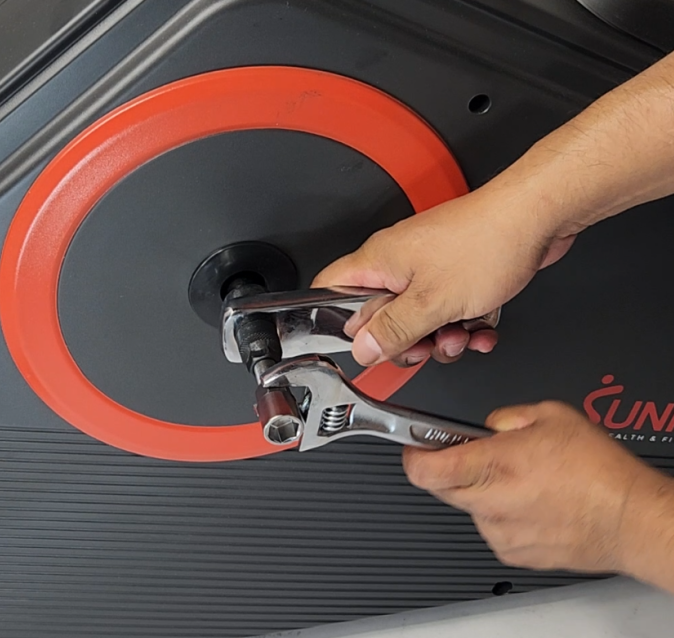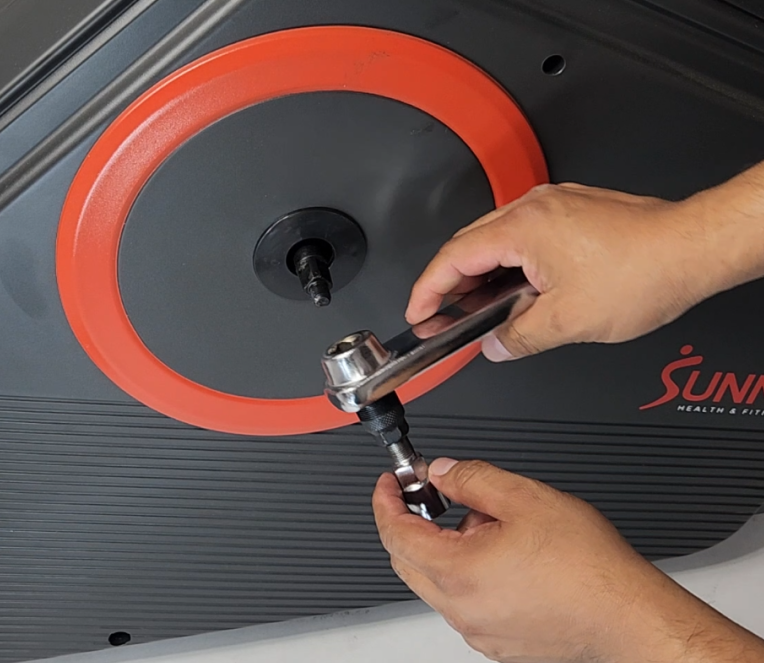 For more information, please see the video below: