Jump Ring Troubleshooting and Correction
If you have a grinding noise coming from your bike or notice that you have a gap between the mainframe and the belt wheel when you remove the covers, then the C-Clip of your middle axle may have popped out of place.
The Jump ring, also known as a C-Clip, is a part inserted in the groove of the middle axle to keep the middle axle from shifting during your ride. All you need to do is ensure that this piece is secure on the middle axle and flush against the frame.
In order to adjust the C-Clip, the belt does need to be removed, as illustrated in the videos below, in order to push the middle axle back over to the left and secure the jump ring back into place.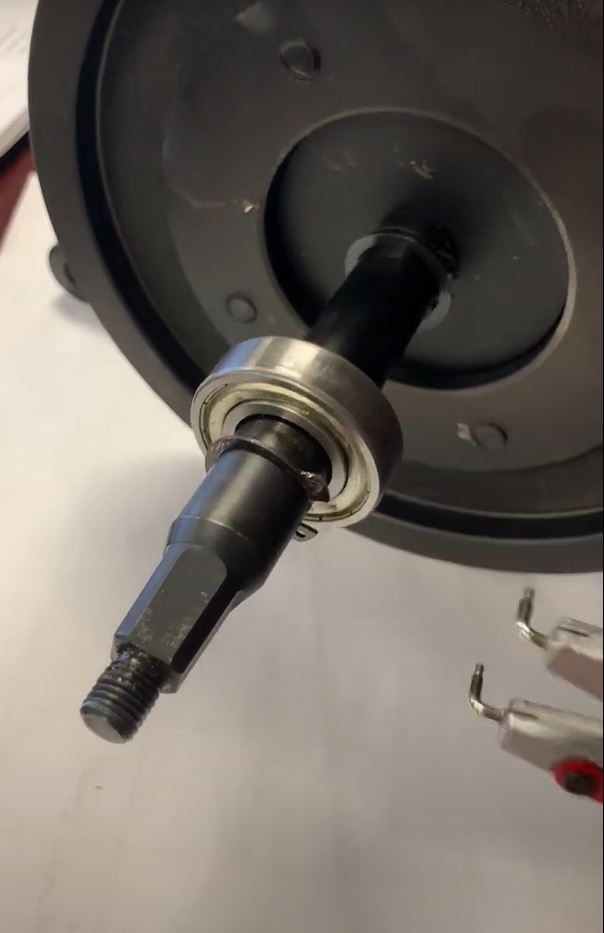 With this in place, you can reattach the belt (video provided) and continue on your ride.
Please inspect and make the adjustment with the current jump right that is installed on the bike before ordering a new jump ring.