SF-RB4616 How to Replace the Bearing Housing
STEP 1: Remove the screws (Part 17 and 18) from the covers on both sides.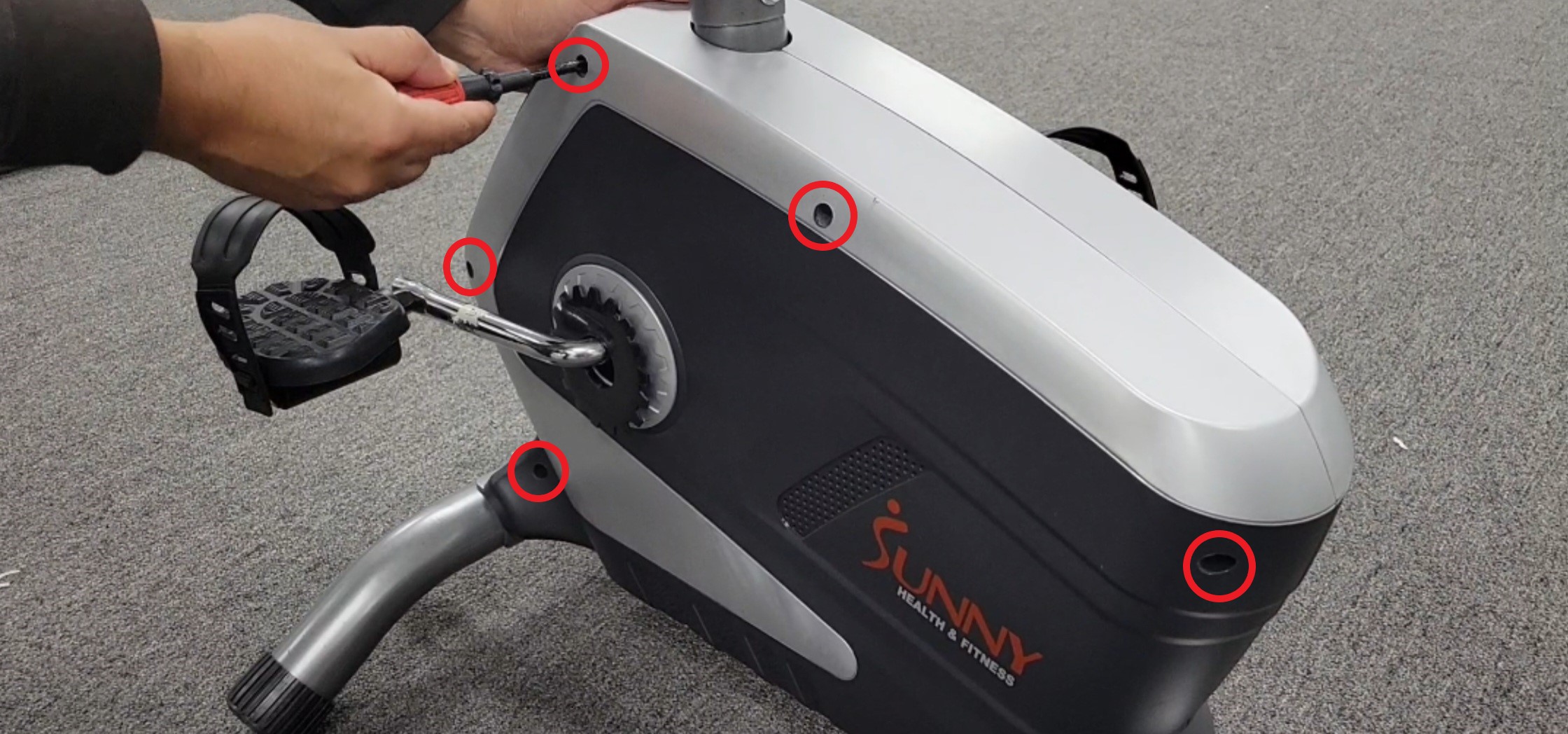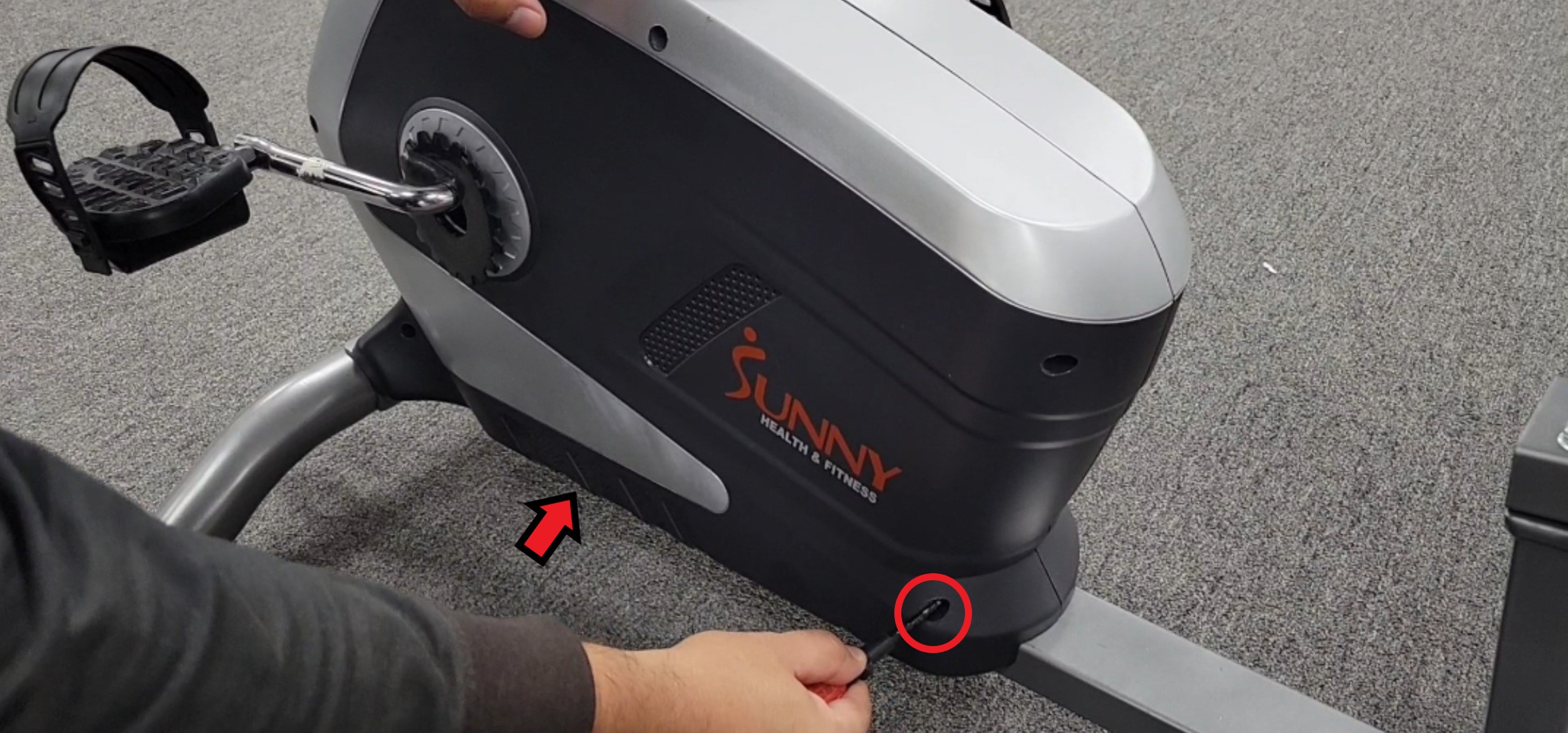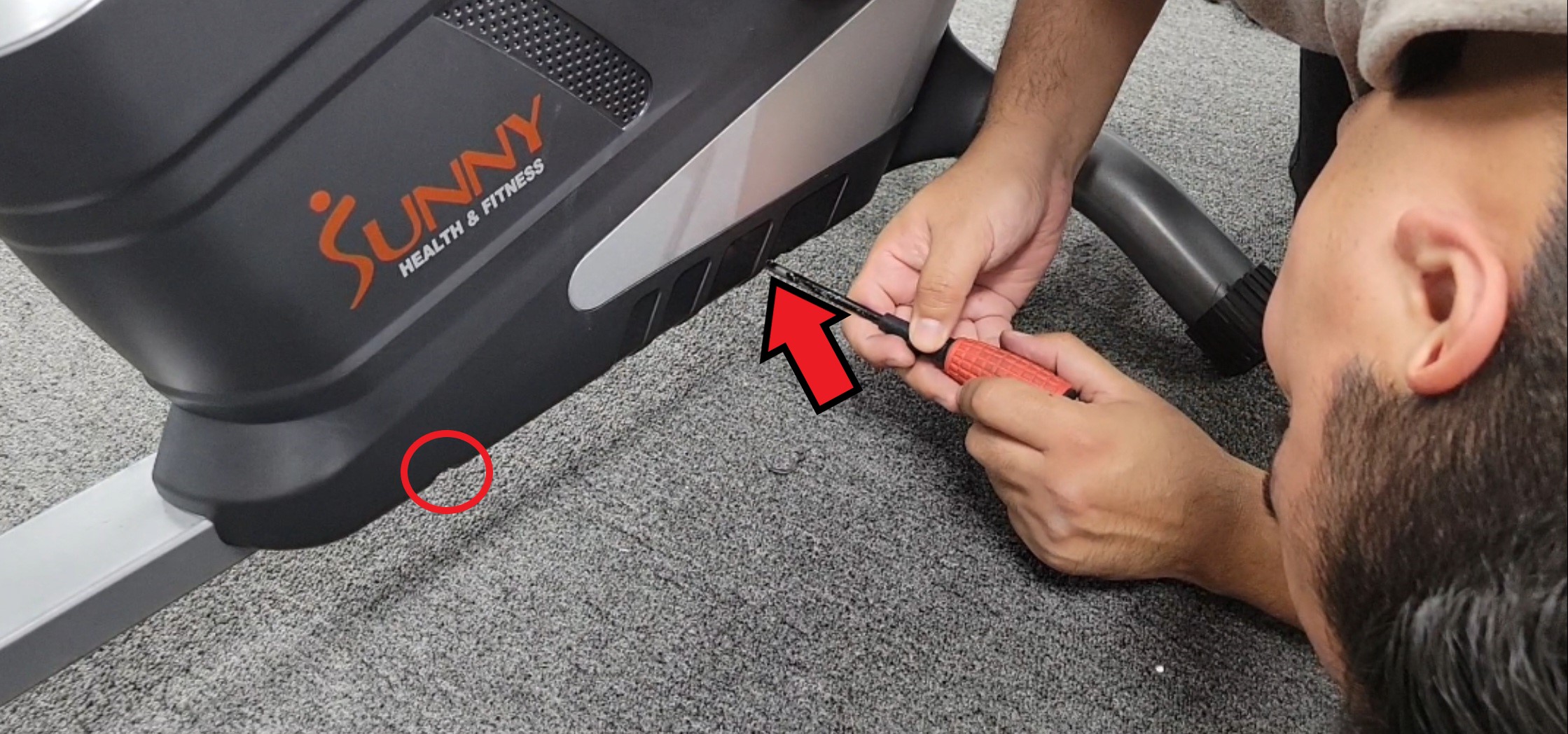 STEP 2: Using the Spanner, remove the left pedal (Part 60L) from the crank arm (Part 39).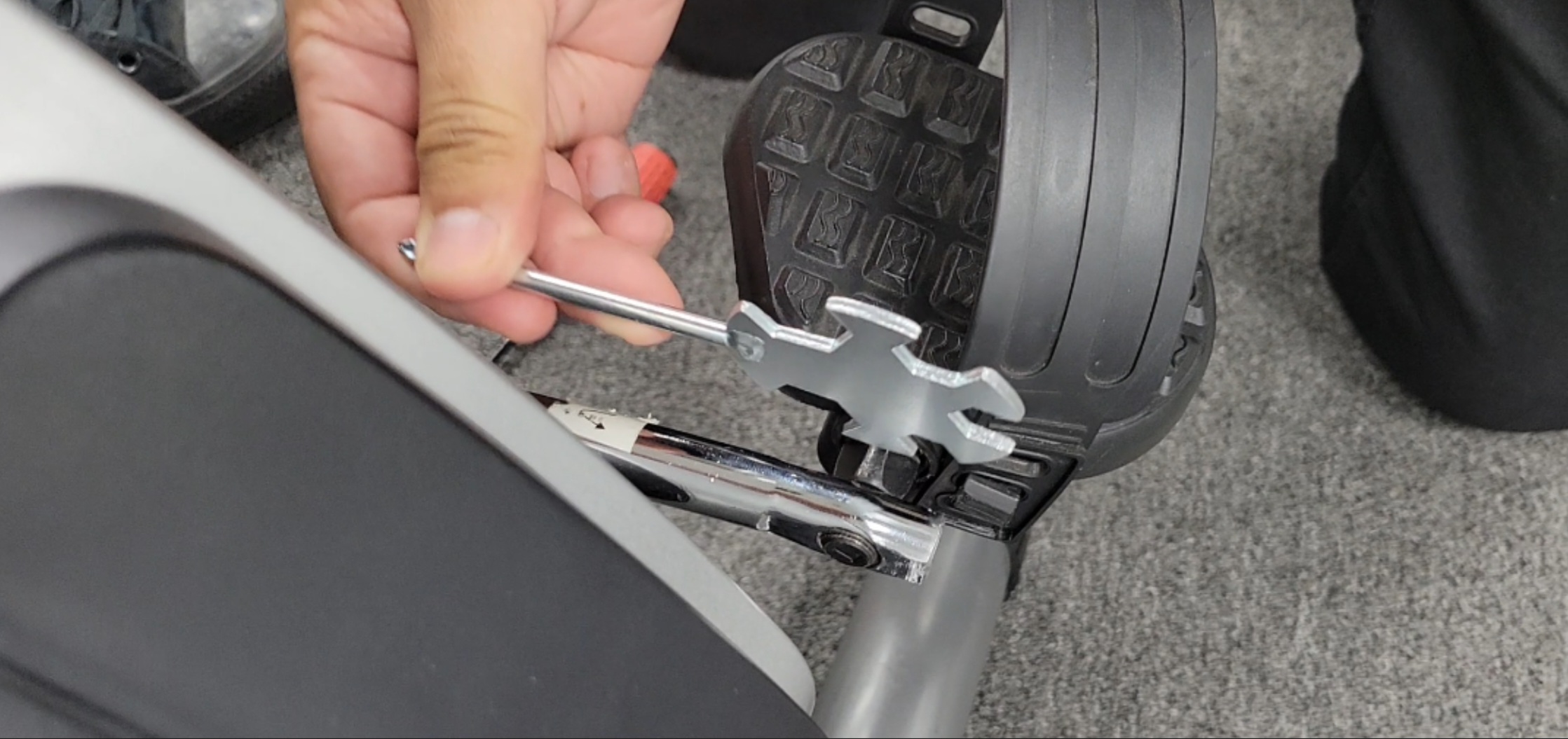 (Note: The left pedal is reverse threaded. To remove the pedal, rotate the pedal bolt CLOCKWISE.)
STEP 2A: Repeat the process with the right pedal (Part 60R), however, the pedal bolt needs to go COUNTER-CLOCKWISE in order to remove it.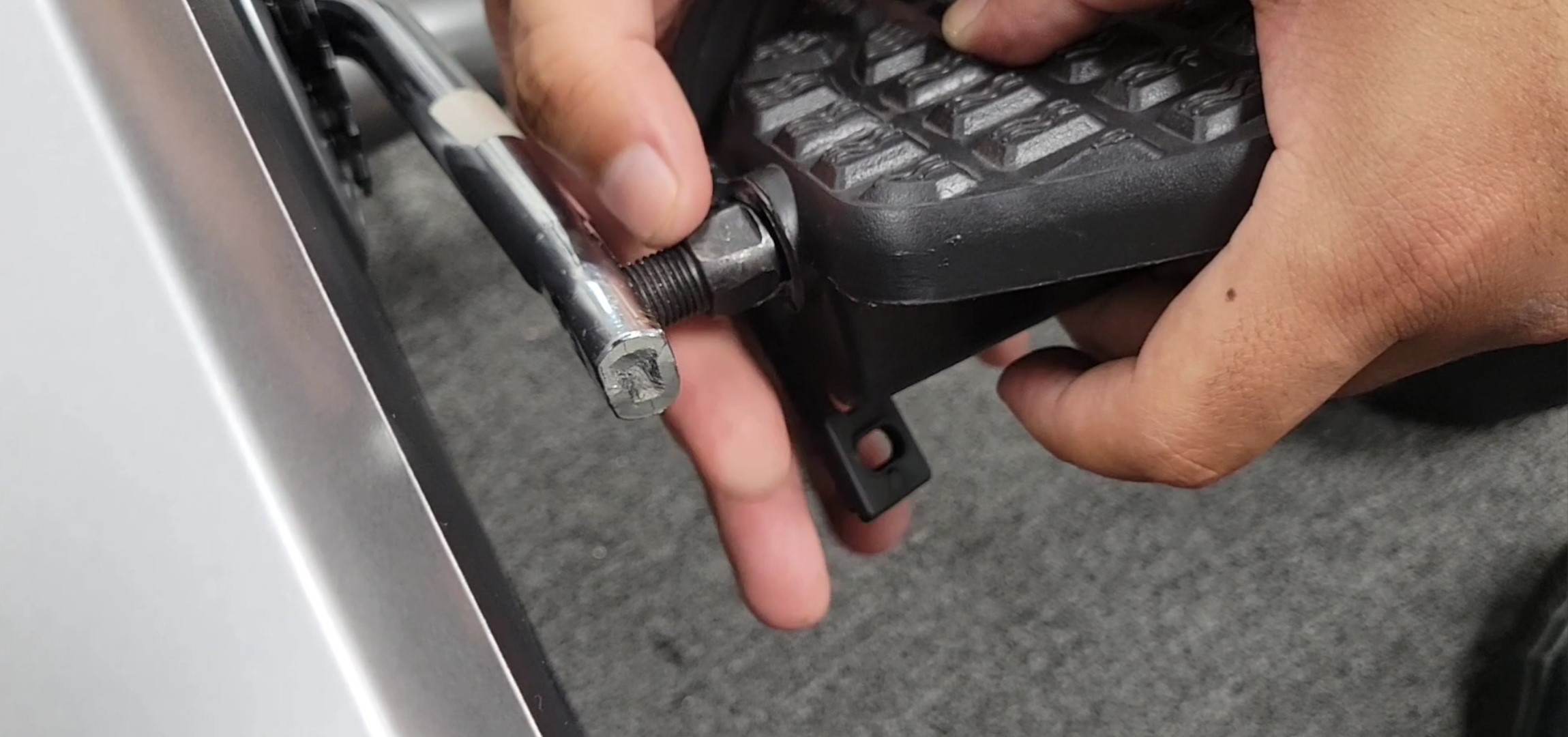 STEP 3: Remove the covers on both sides.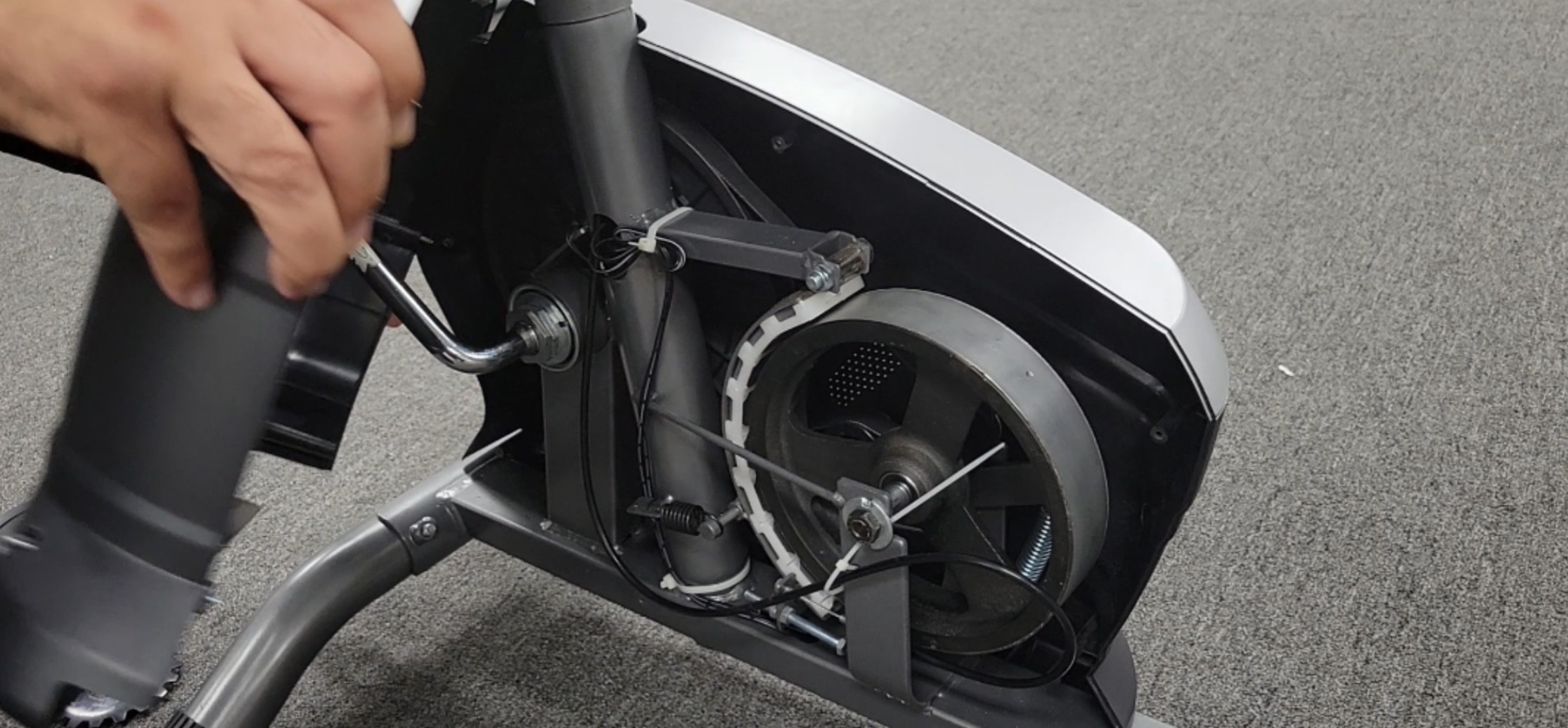 STEP 4: To remove the belt (Part 62), place your index and middle fingers on the belt. Then turn the belt wheel (Part 55) and pull the belt towards you where the belt meets the belt wheel. Once the belt passes a couple of grooves the belt may be removed from the belt wheel.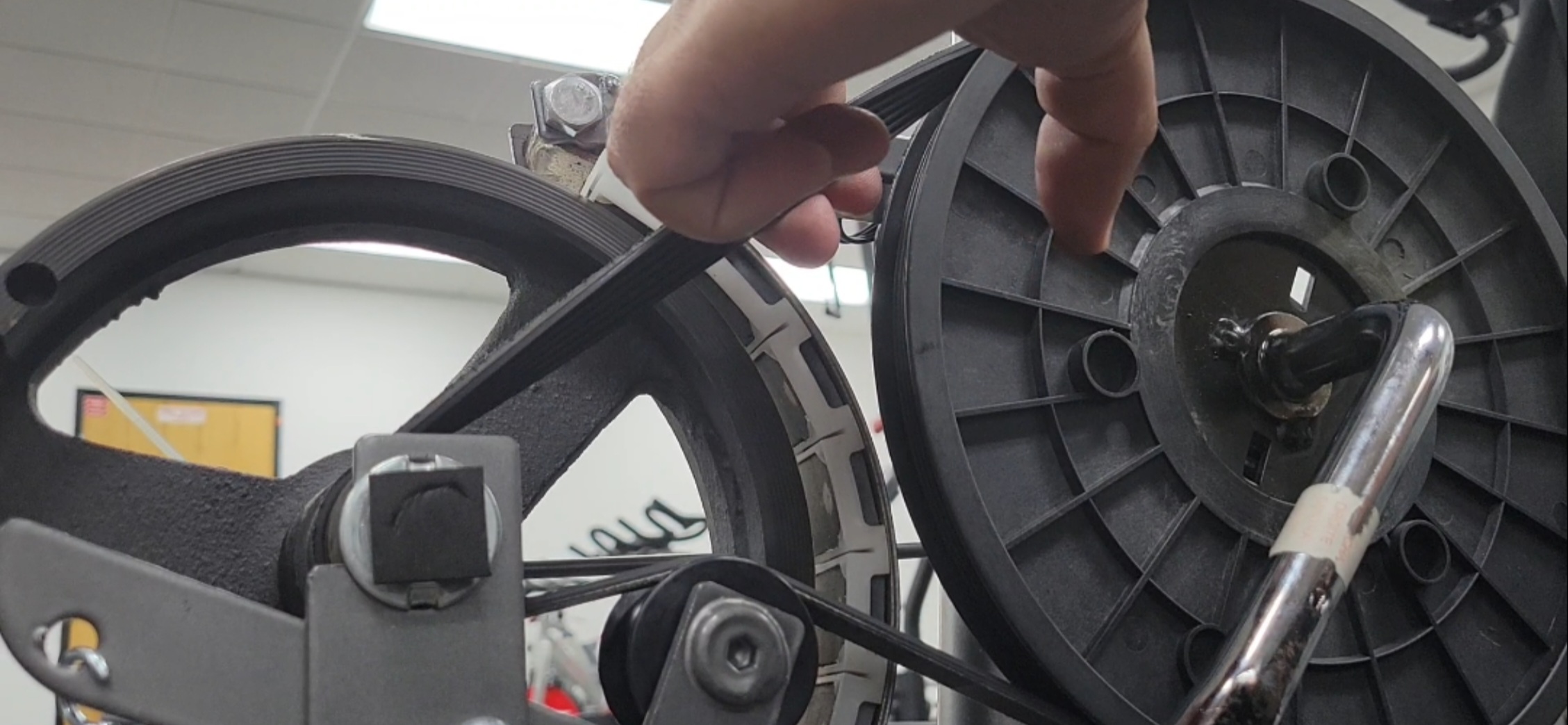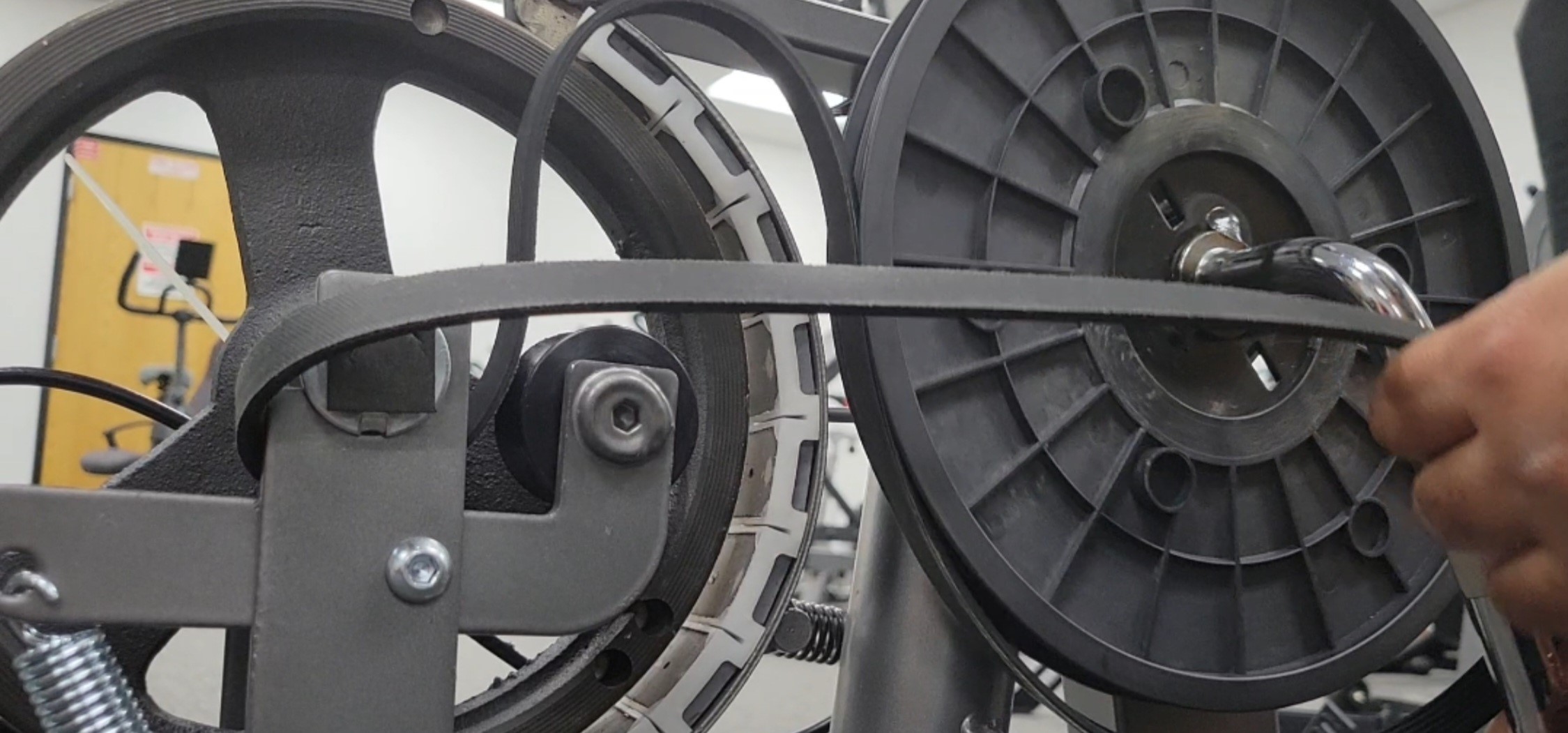 STEP 5: Using an adjustable wrench, remove both hex nuts (Part 87) one at a time from the one-piece crank. Please make sure that you are turning these clockwise to loosen them.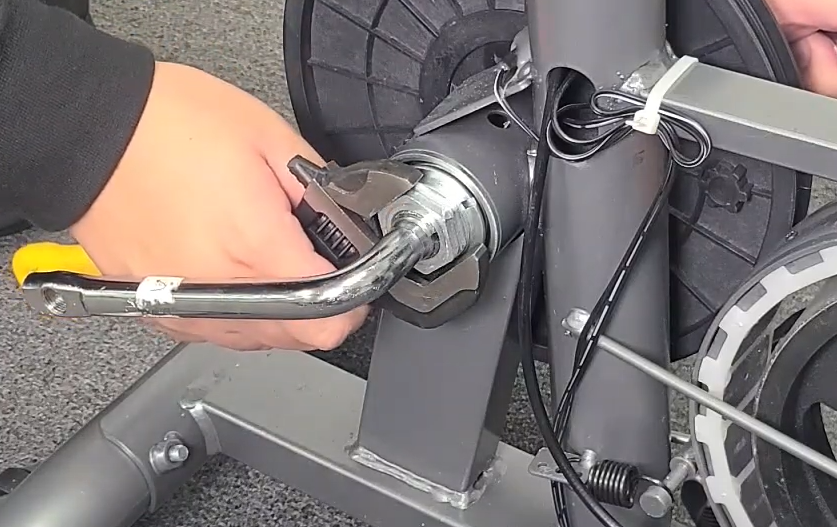 STEP 6: Using a flat head screwdriver, remove the locking washer (Part 86). With the flathead screwdriver, place it on the indent of the locking nut (Part 87) and push the flat head against the indent so it turns clockwise. Once they have been removed, you will be able to remove the ball bearings and the one-piece crank.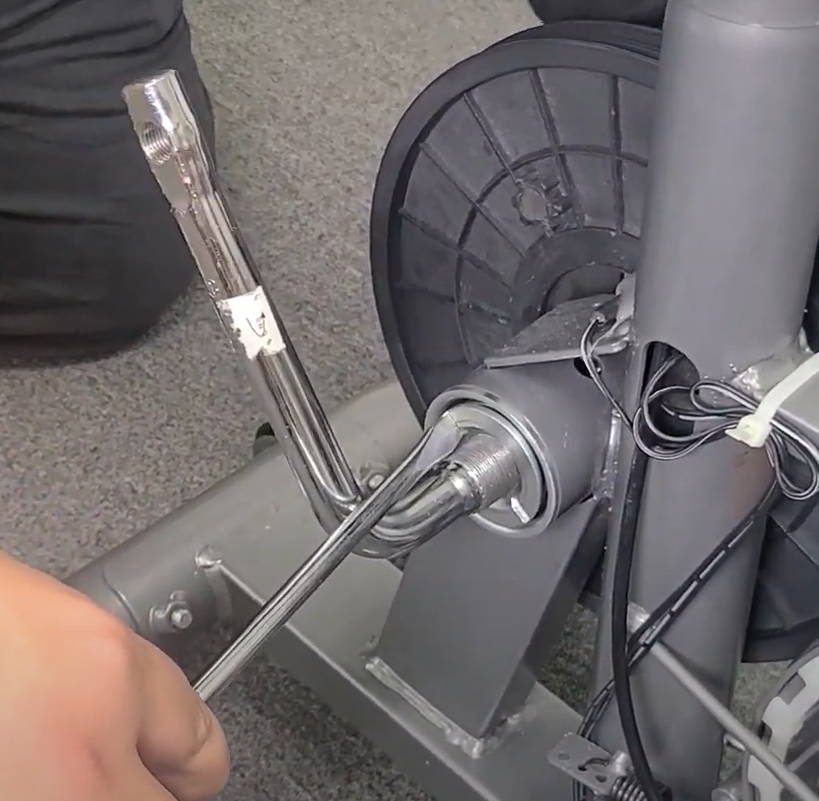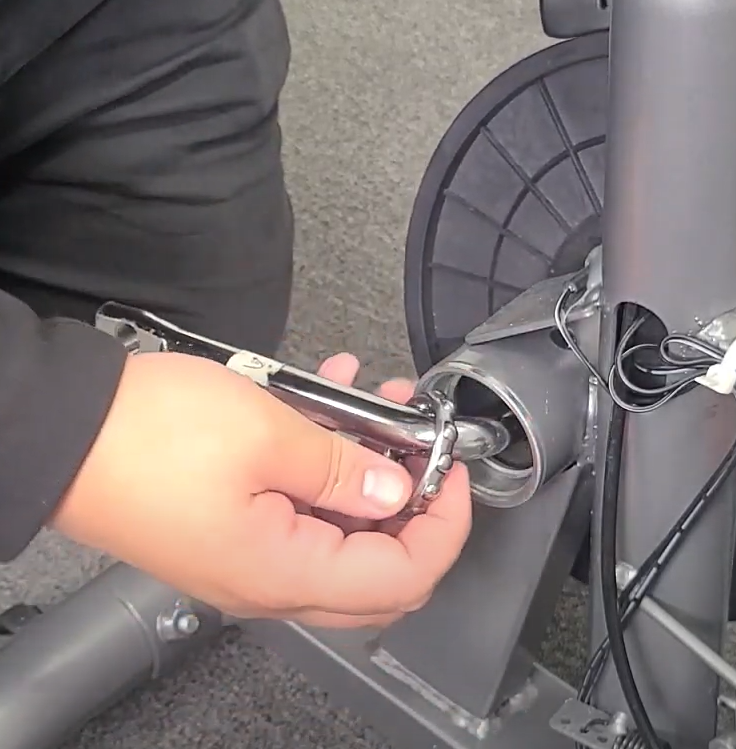 STEP 7: Remove the one-piece crank from the mainframe. Once that is removed, you can use the flathead screwdriver and a mallet to remove the bearing housing.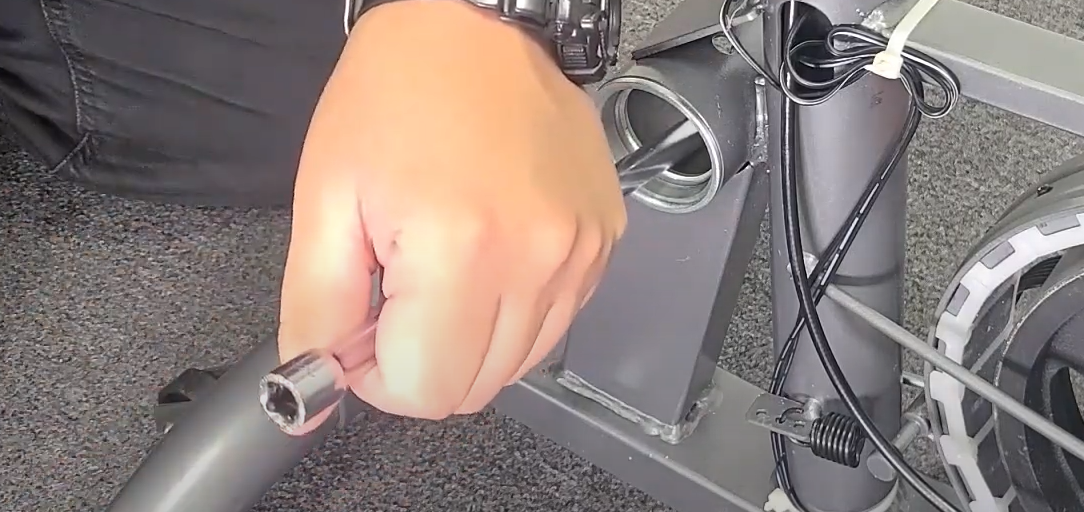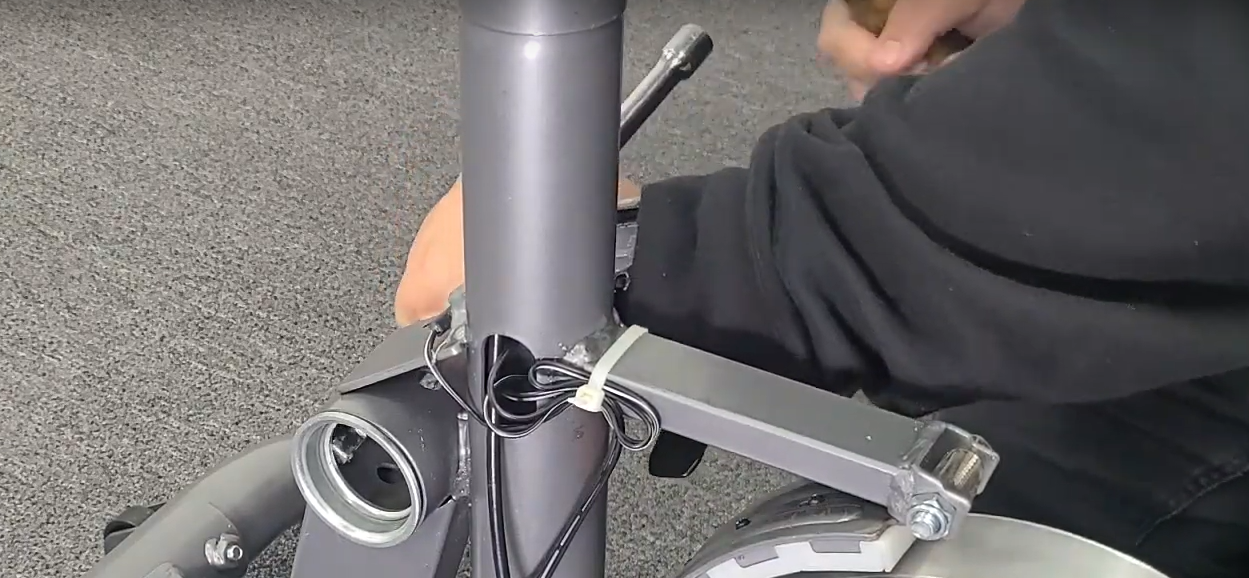 STEP 8: Install the new bearing housing onto the mainframe by using a sturdy flat item.
For more information, please see the video below.