SF-B1709: Flywheel Bearing Replacement
STEP 1: Using a #5 Allen key, remove the bolt (Part 84) from the crank, then use a flat screwdriver and mallet to open the gap on the crank.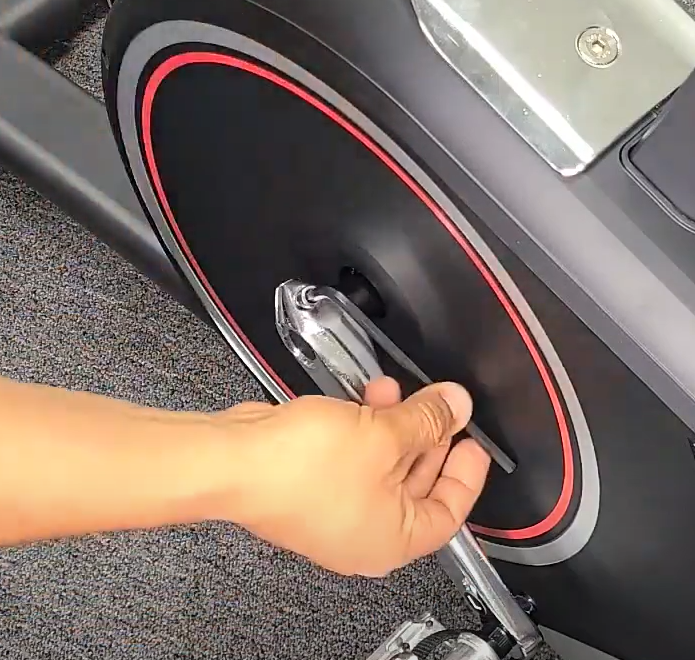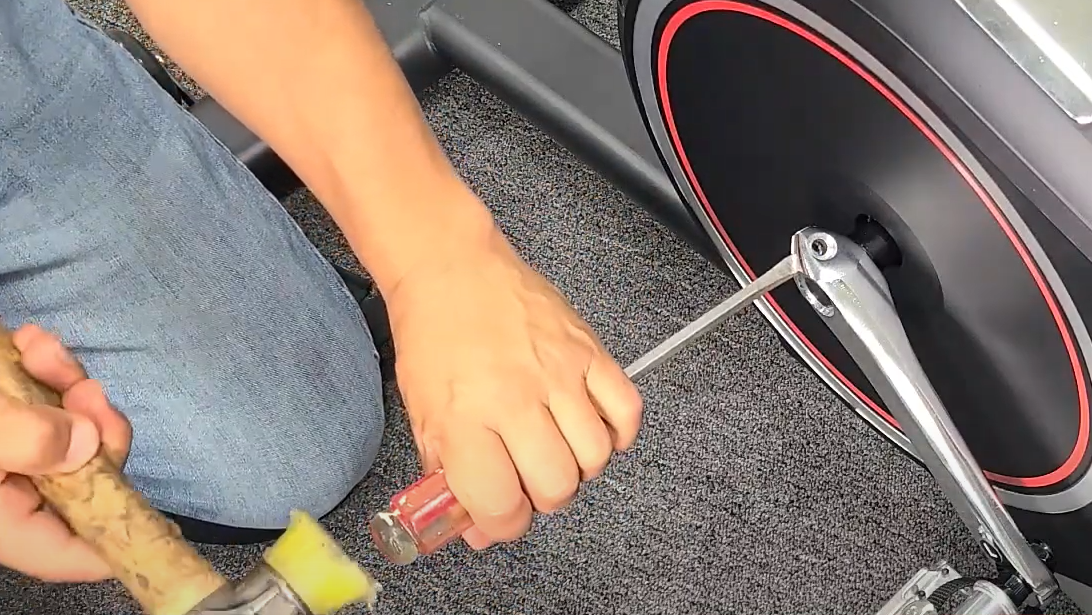 STEP 2: Remove the screws (Part 41 & 42) from the covers. Repeat the process on the other side. Once the screws have been removed, carefully remove the covers and unplug the sensor wire from the left cover by removing the plastic around the wire and removing it through the hole.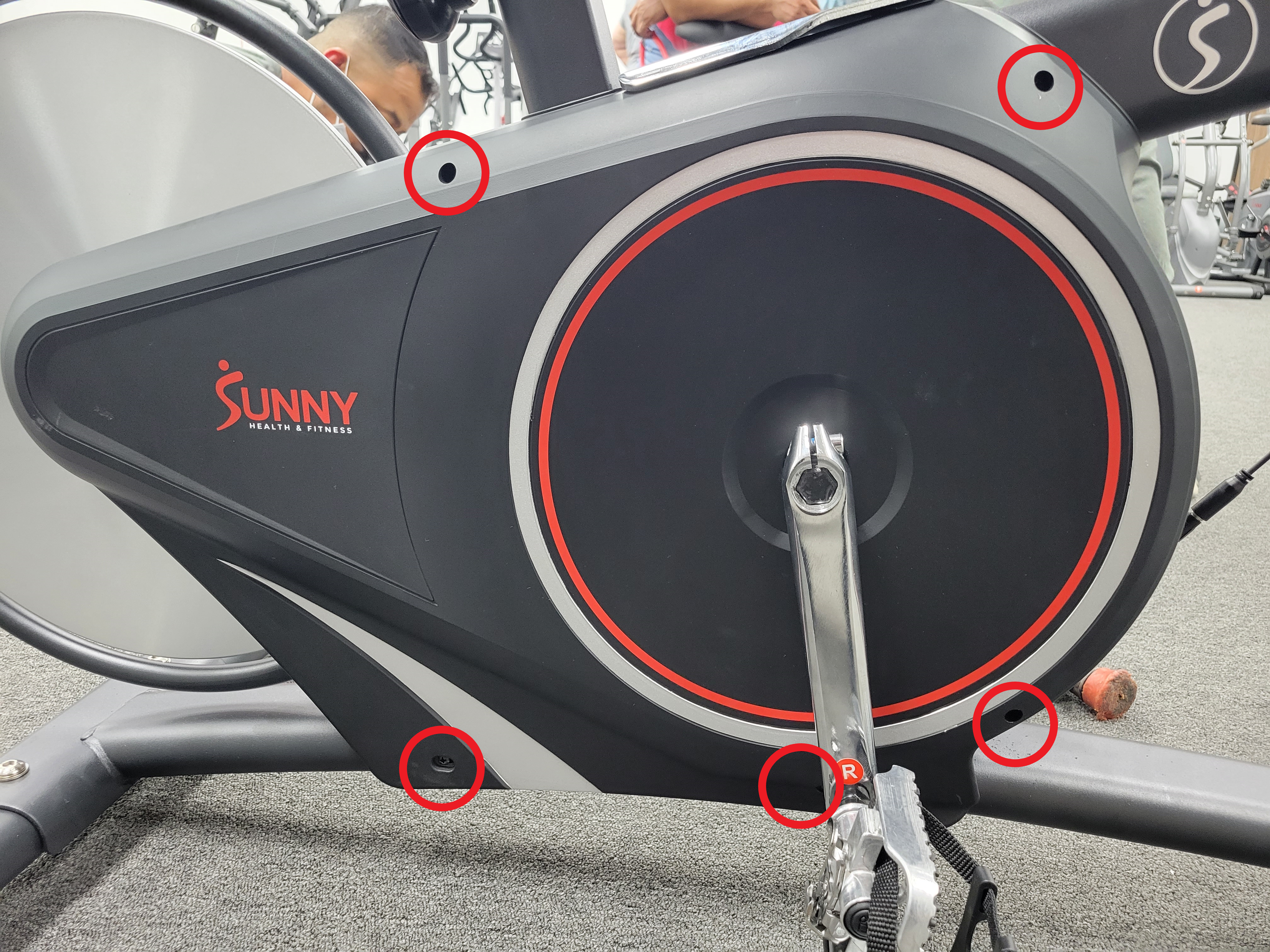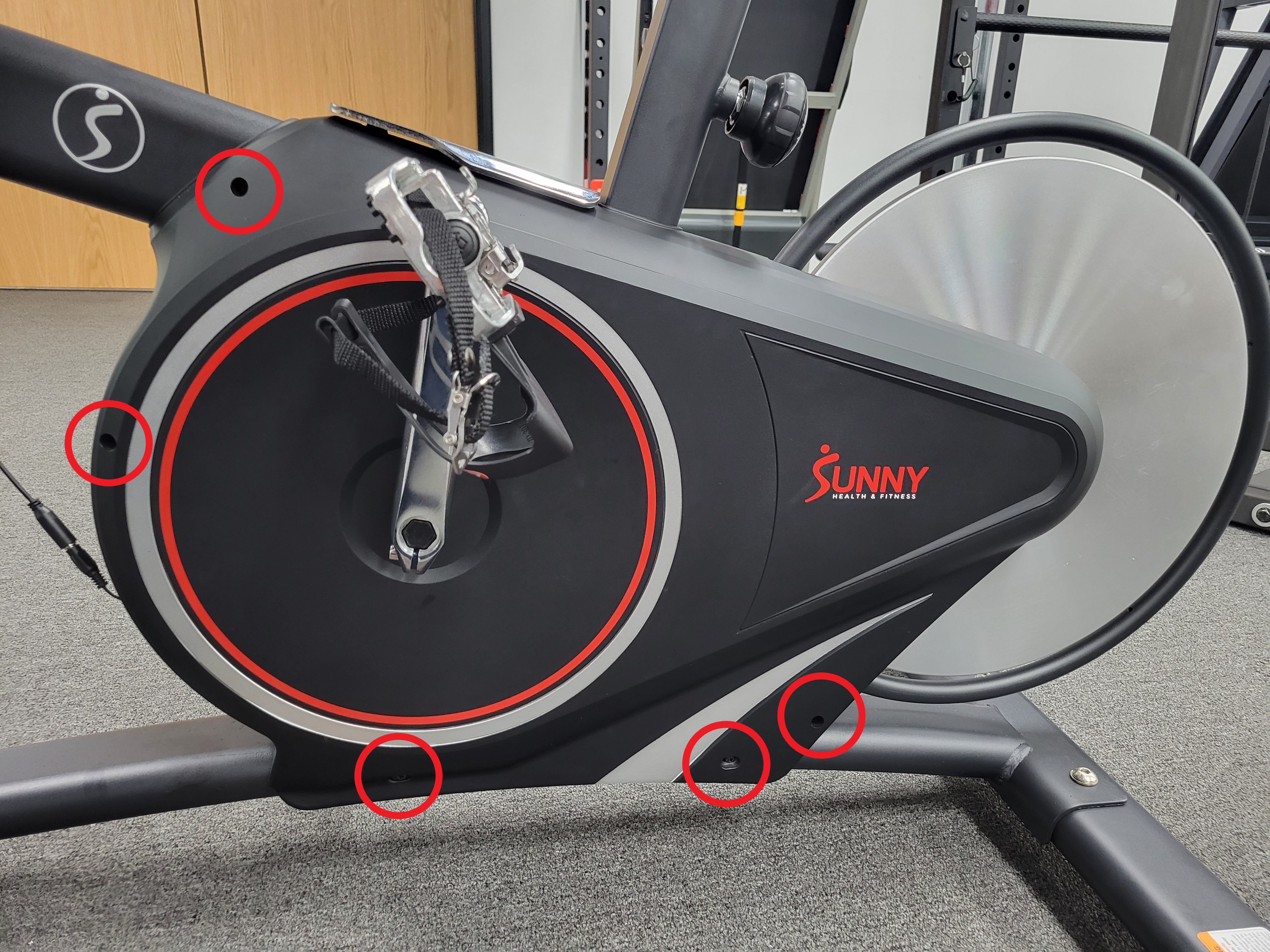 STEP 3: To remove the belt (Part 83), place your index and middle fingers on the belt. Turn the belt pulley (Part 46) and pull the belt towards you where the belt meets the belt wheel. Once the belt passes a couple of grooves, the belt may be removed from the belt wheel.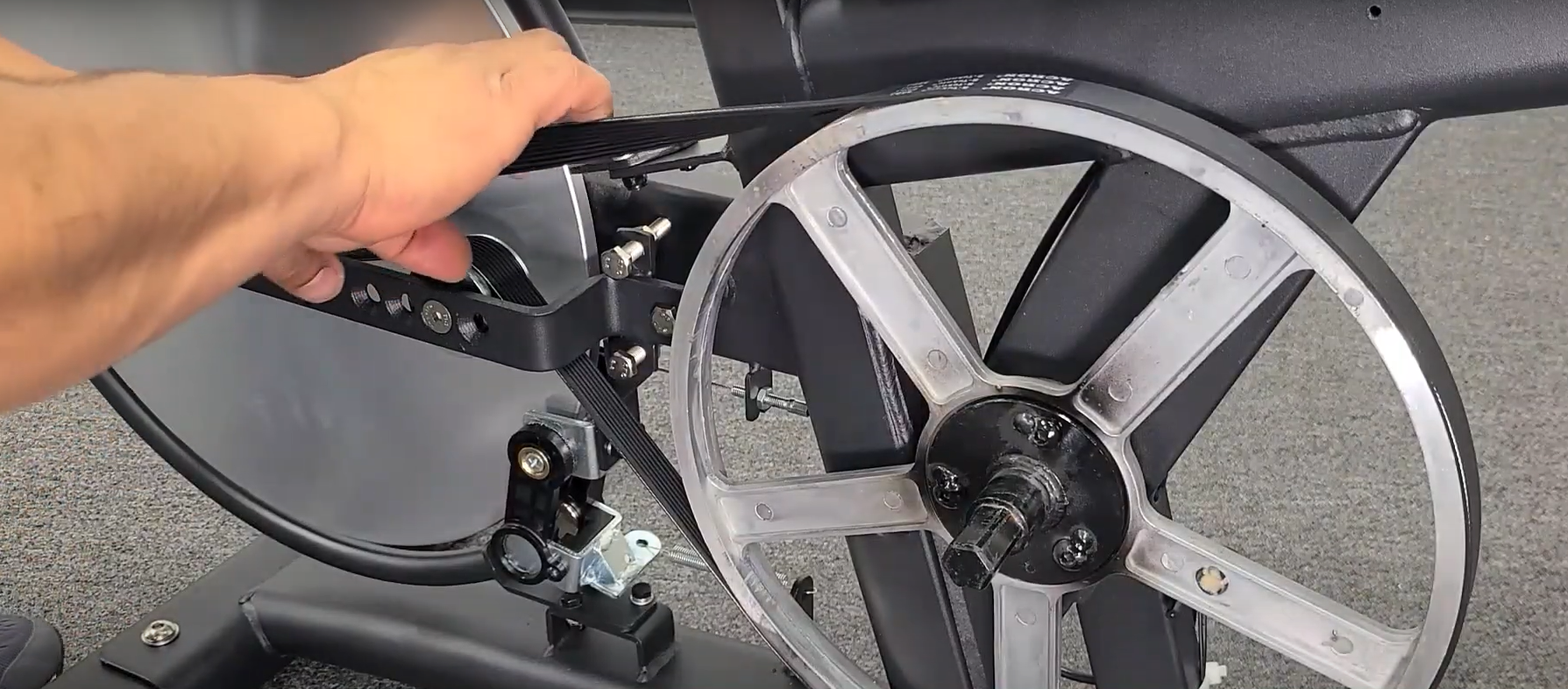 STEP 4: Remove the supporting board by using the #5 Allen key to remove the bolt from the flywheel. Then use a #15 socket wrench to remove the hex bolt from the frame.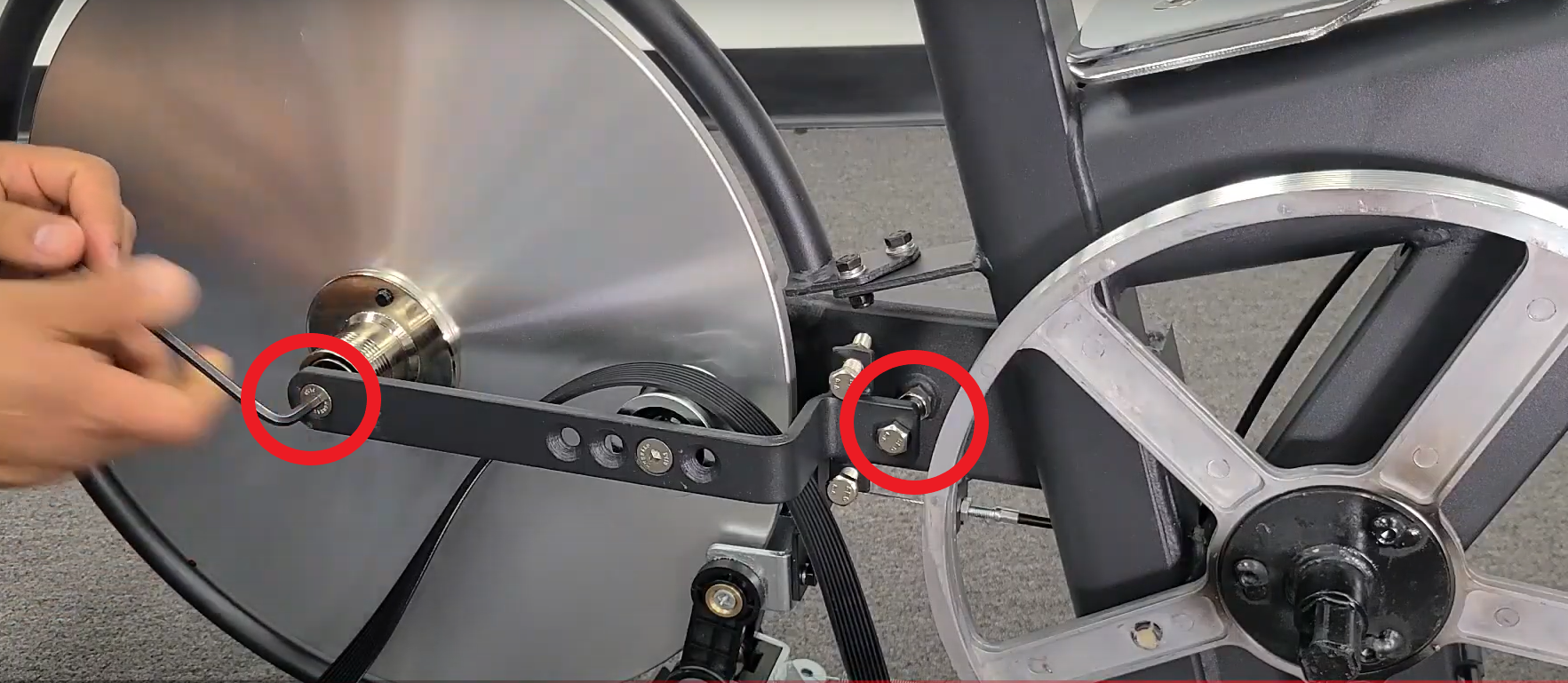 STEP 5: Remove the Spring (Part 80) by hand from the mainframe. Remove the two bolts (Part 76) to remove the brake block (Part 73).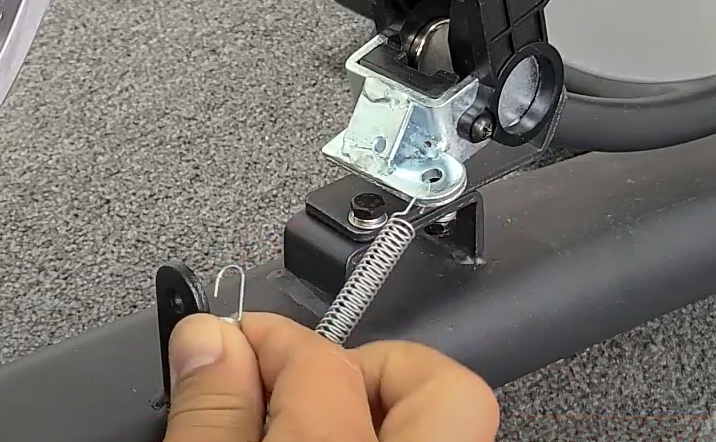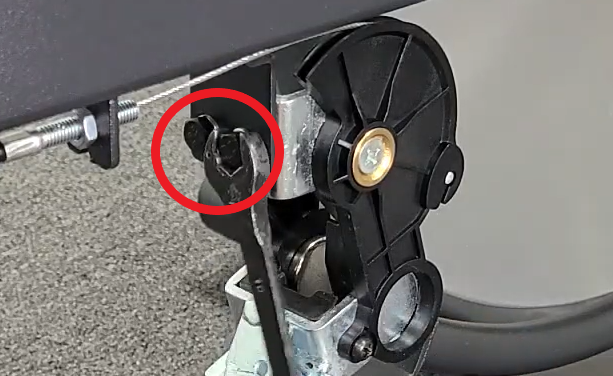 STEP 6: Remove the tension cable (Part 62) from the brake block (Part 73).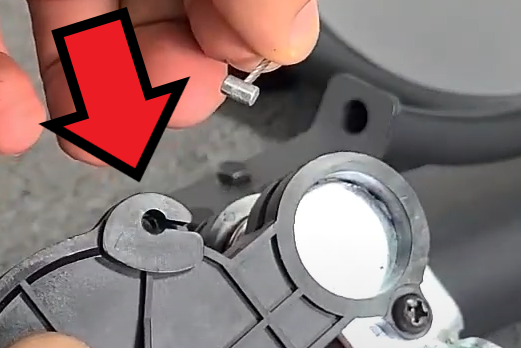 STEP 7: Remove the plastic spacer, then using a Snap-Ring Plier, remove the C-Clip from the sleeve (Part 71).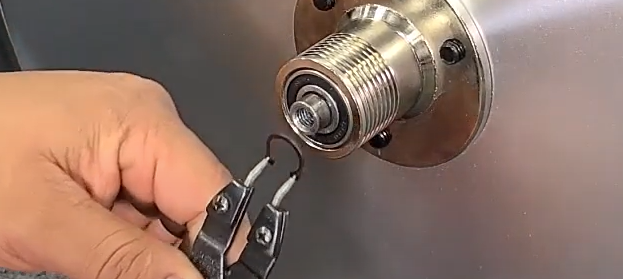 STEP 8: Remove the flywheel from the mainframe (Part 70). After, use an Allen key and a mallet to tap the inner bearings and the internal spacer to remove both parts and repeat the process on the other side.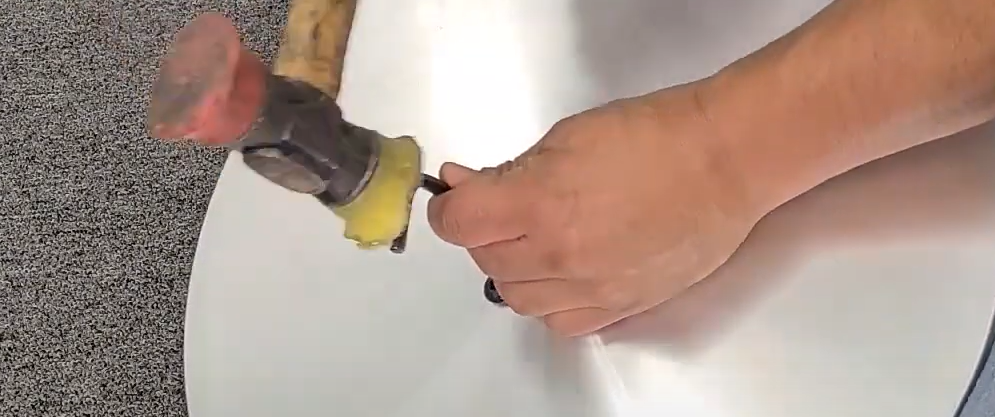 STEP 9: Install the new bearings using the mallet to hammer the bearing in. Place a flat piece of metal to avoid bearing damage.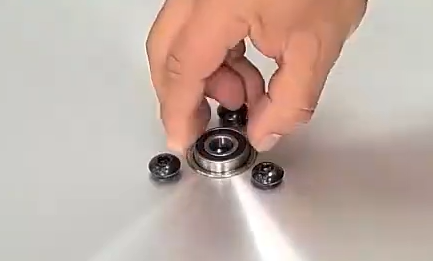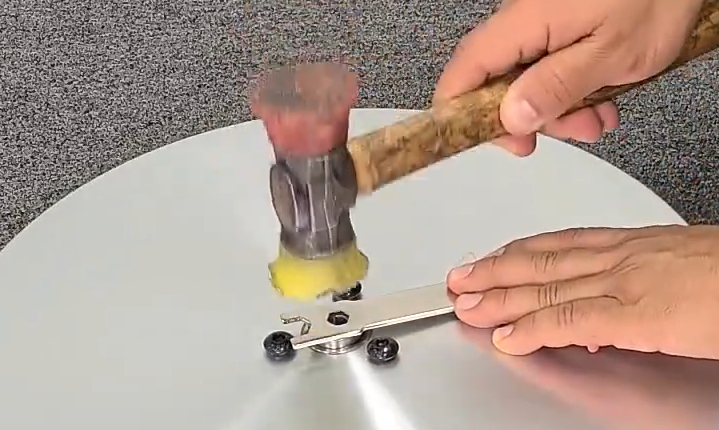 For more information on reinstallation, please see the video below.