How to Replace Your Volute Spring
Step 1: Remove the pedals (Part 49L/R) with a metric 19 wrench.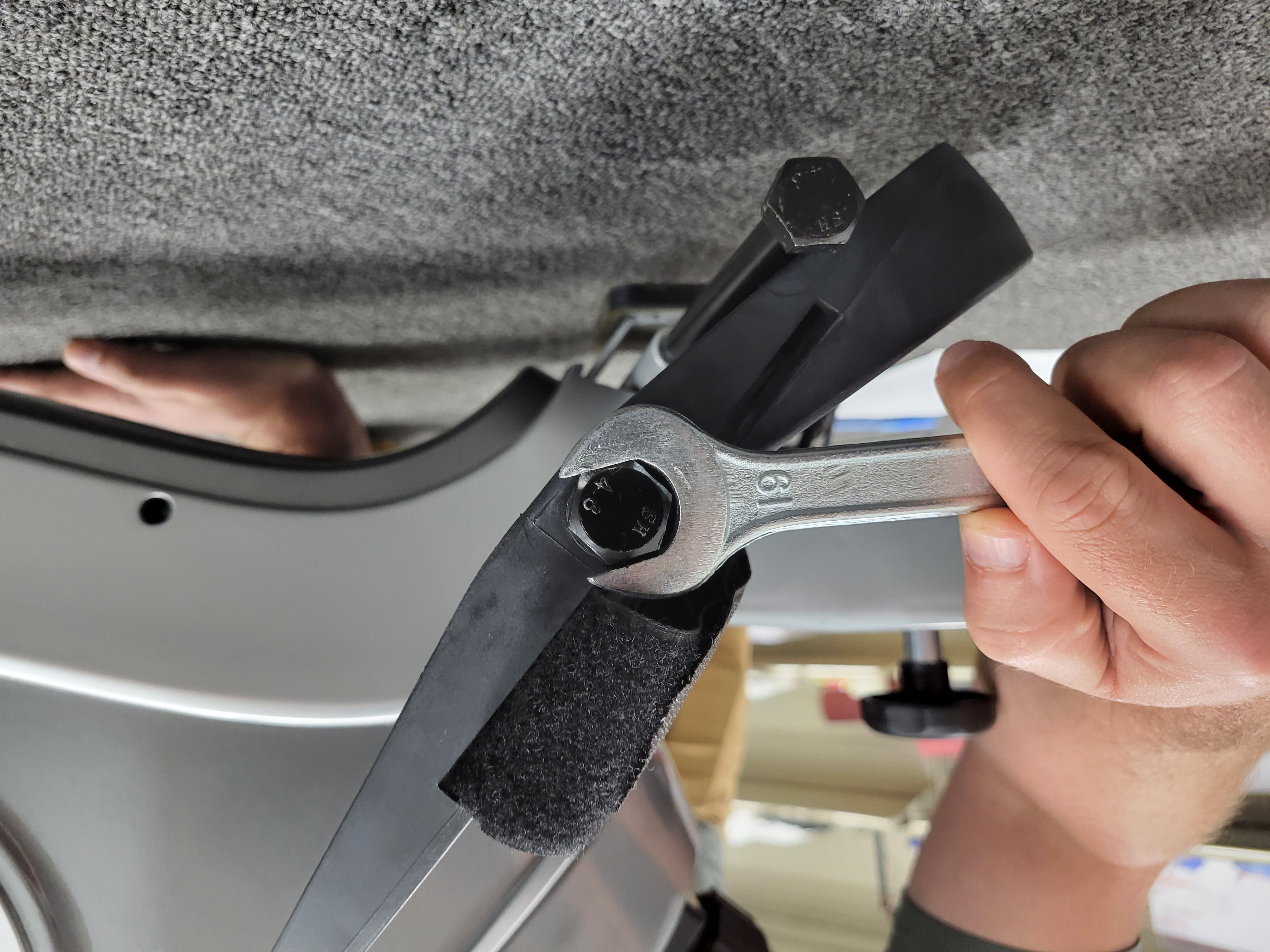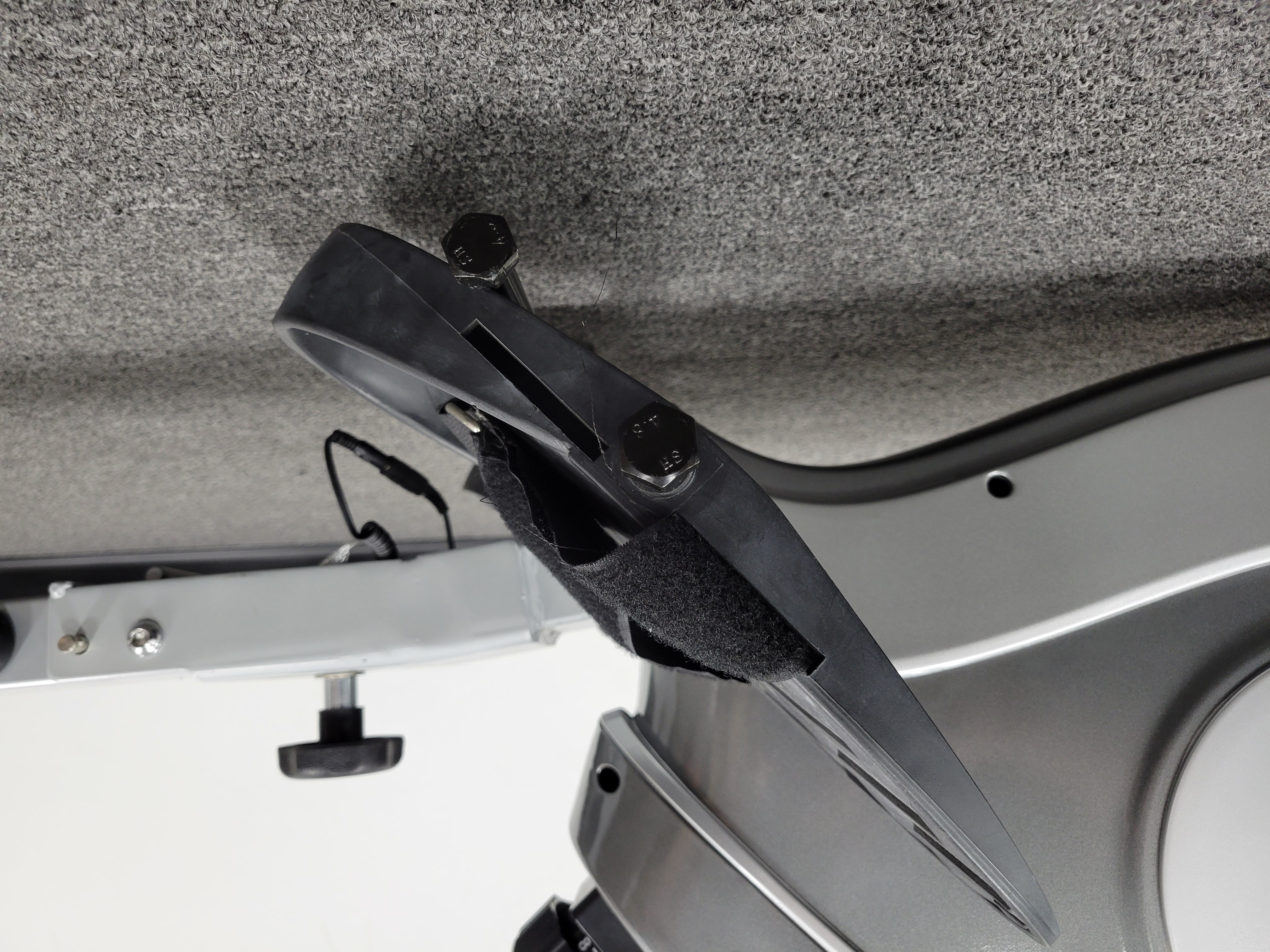 Step 2: Remove the screws (Parts 11 & 12) from the covers with a Phillips screwdriver.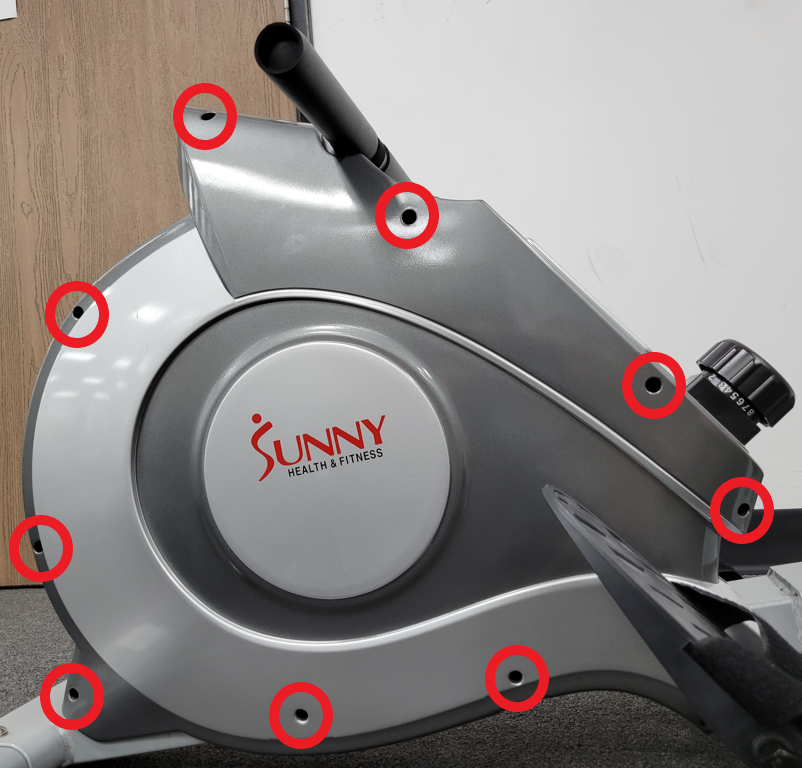 Step 3: Remove the securing screw (Part 16) for the tension knob to the right-side cover.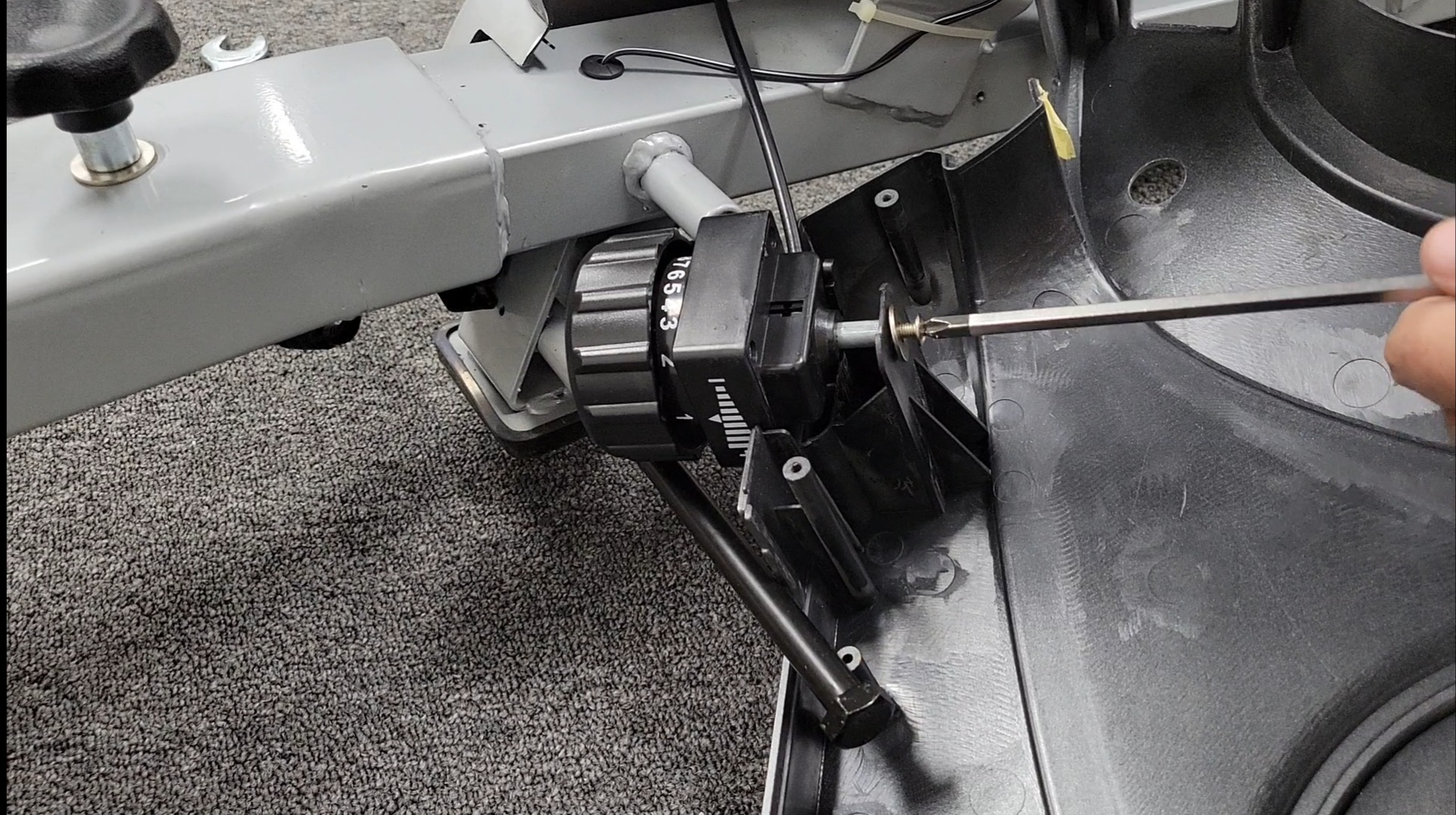 STEP 3A: Remove the computer wire from the meter.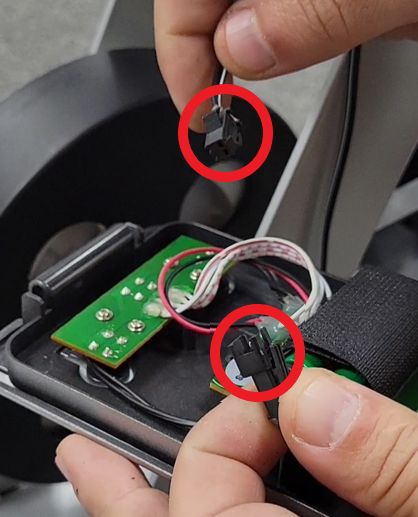 Step 4: Remove the handlebar grip. Use soapy water as a lubricant if needed. Remove the strap from the exposed handlebar and let it back into the volute spring by hand.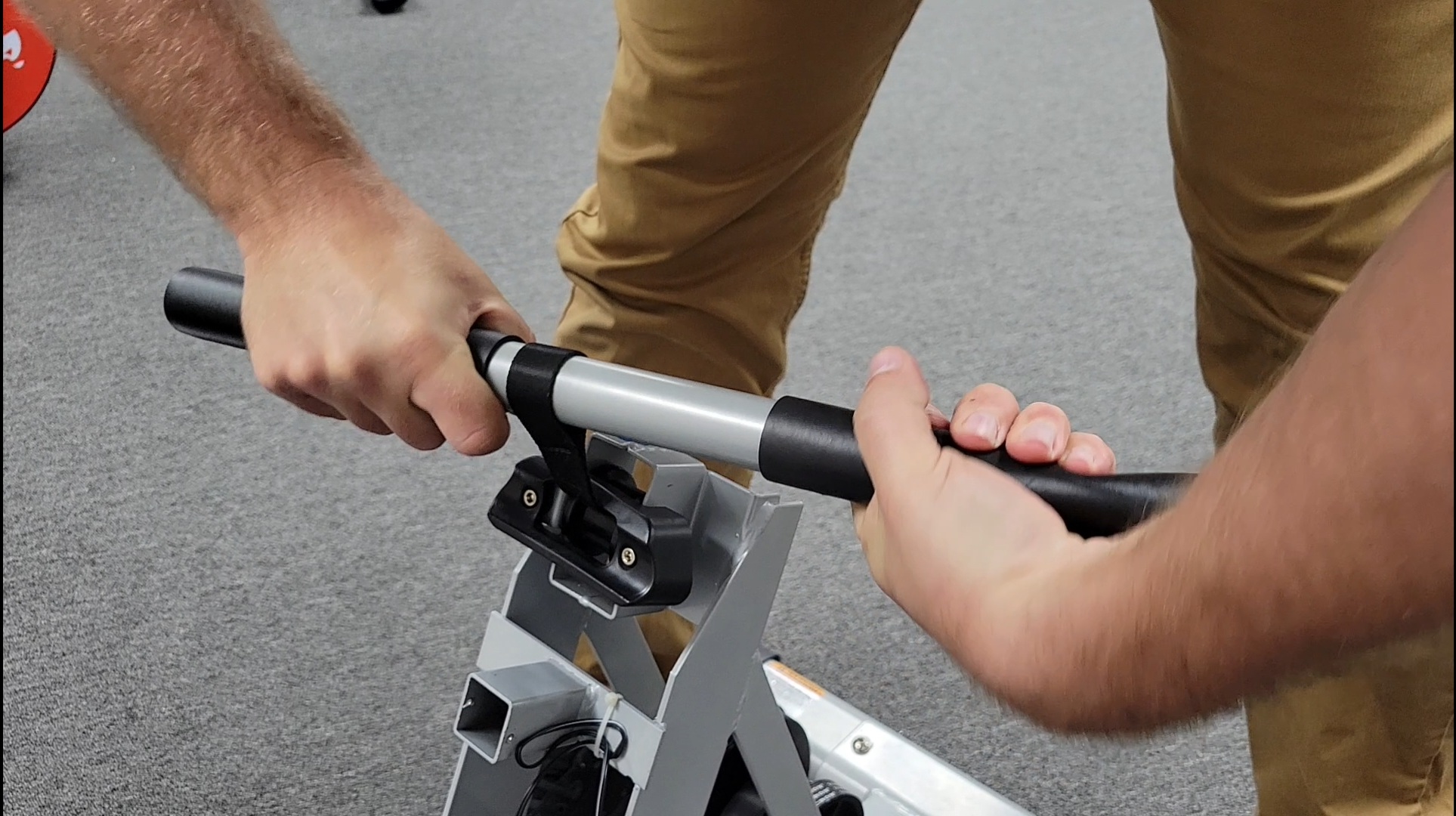 Step 5: Walk the belt off of the pulley on the volute spring. This method is shown in the video below.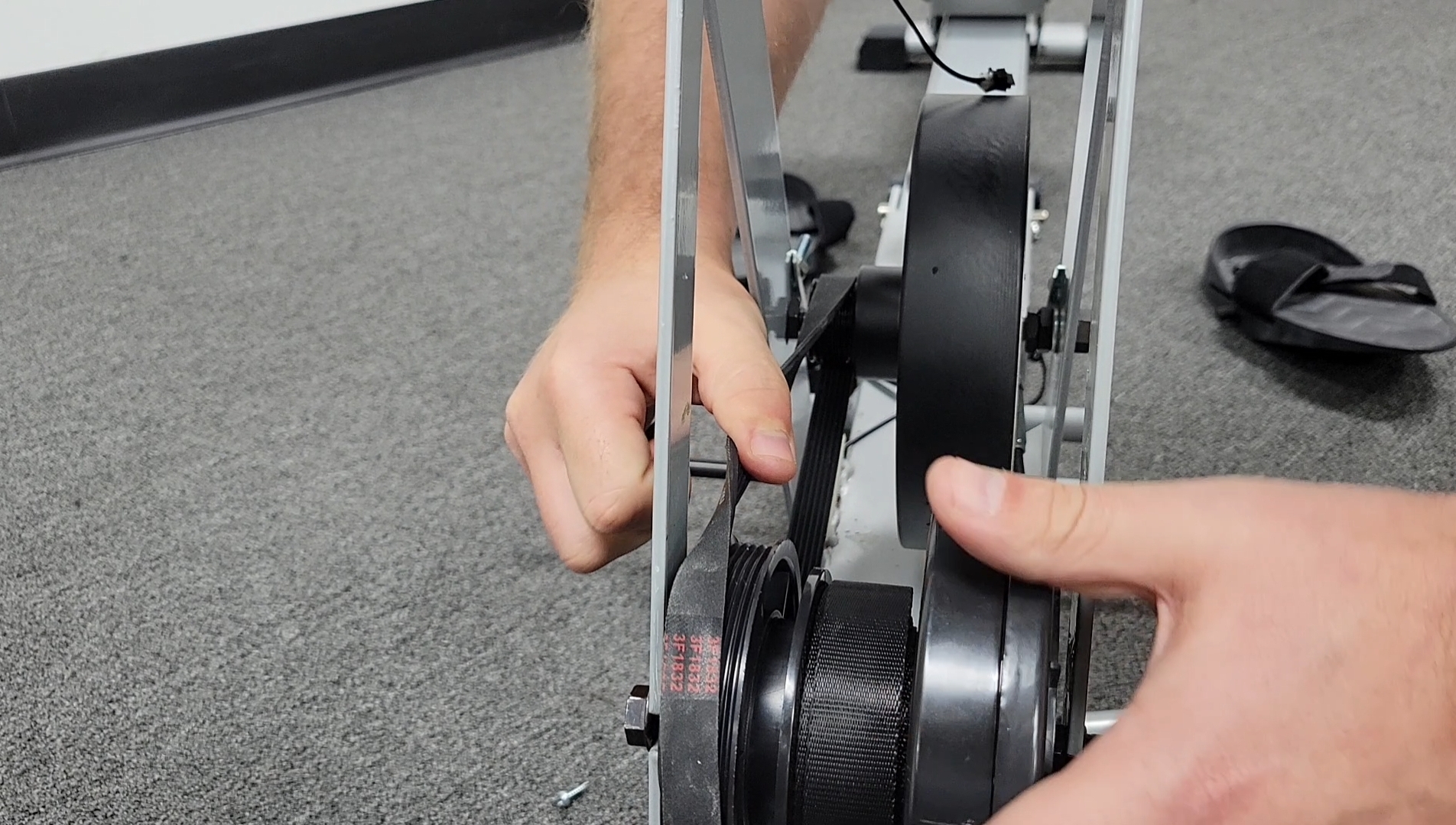 Step 6: Remove the outer securing nuts with a metric 15 wrench for the volute spring assembly and pull your old assembly out of the frame of the rower.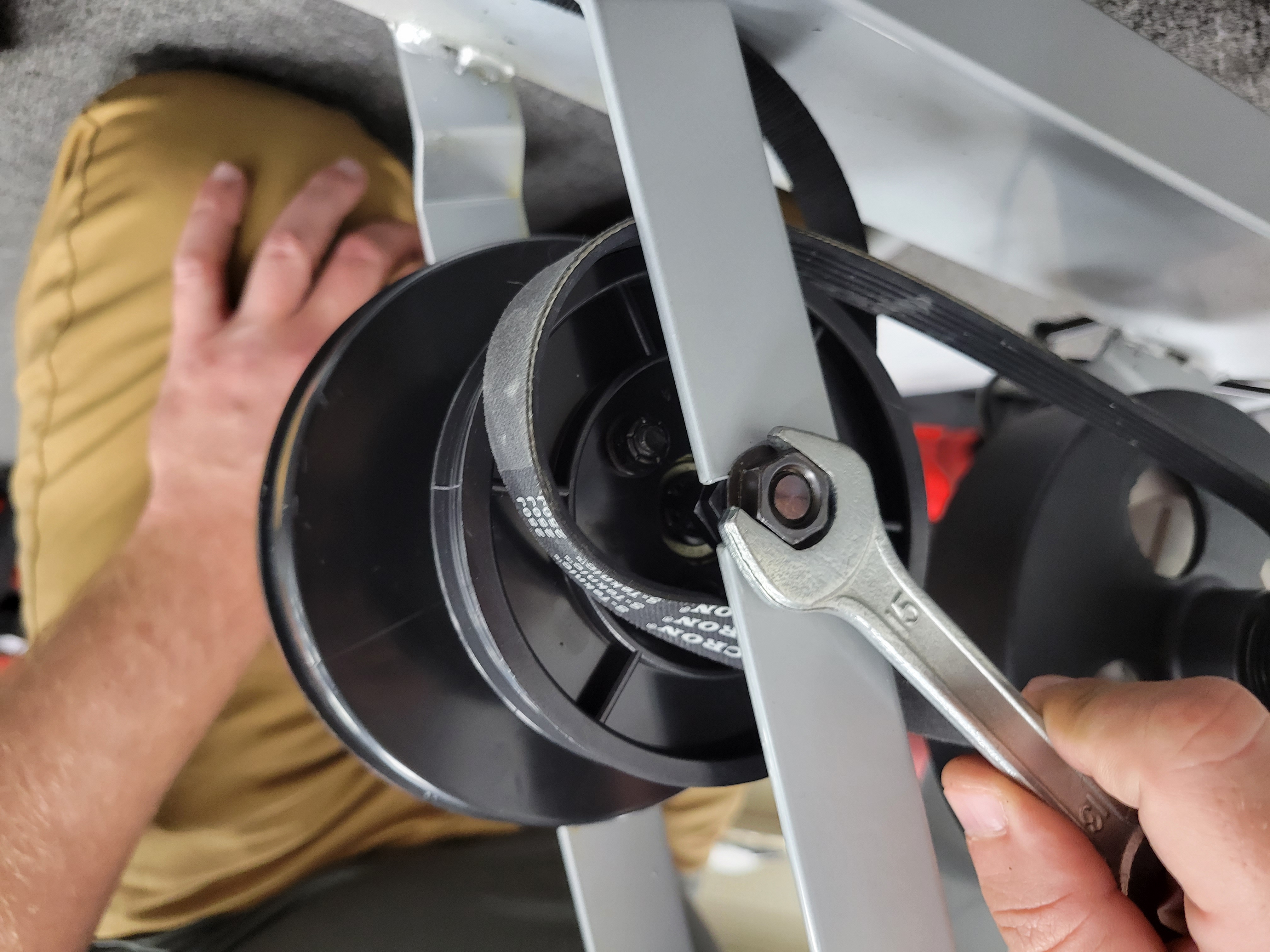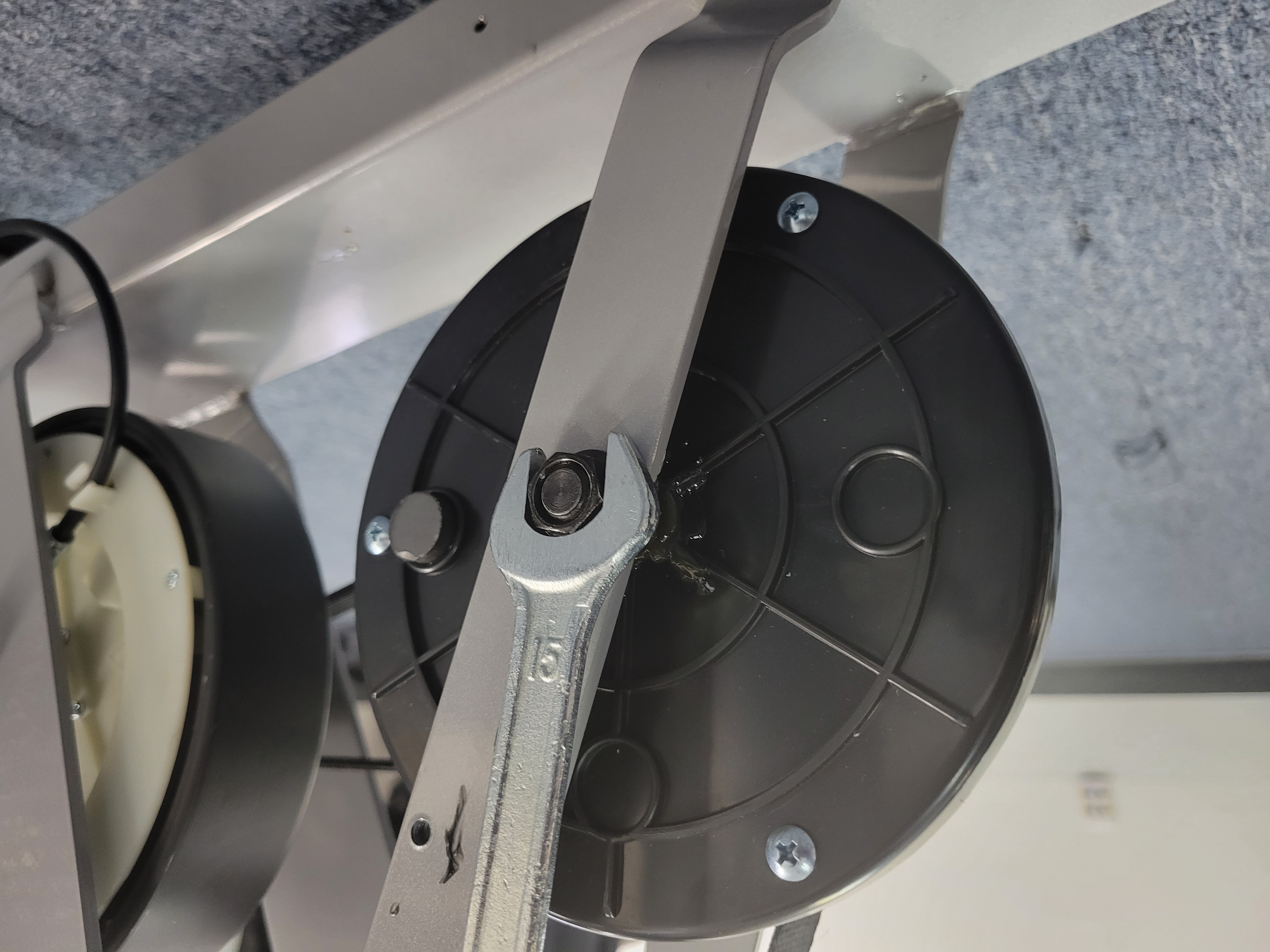 Step 7: Install the new volute spring assembly through the drive belt and into the frame. Make sure the inner nuts on that assembly are up against the inside of the frame on both sides.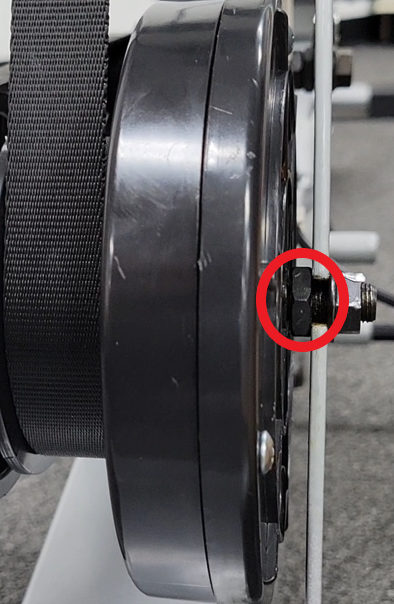 Step 8: Secure down the outer nuts on the volute spring assembly, clamping the frame between the inner and outer securing nuts.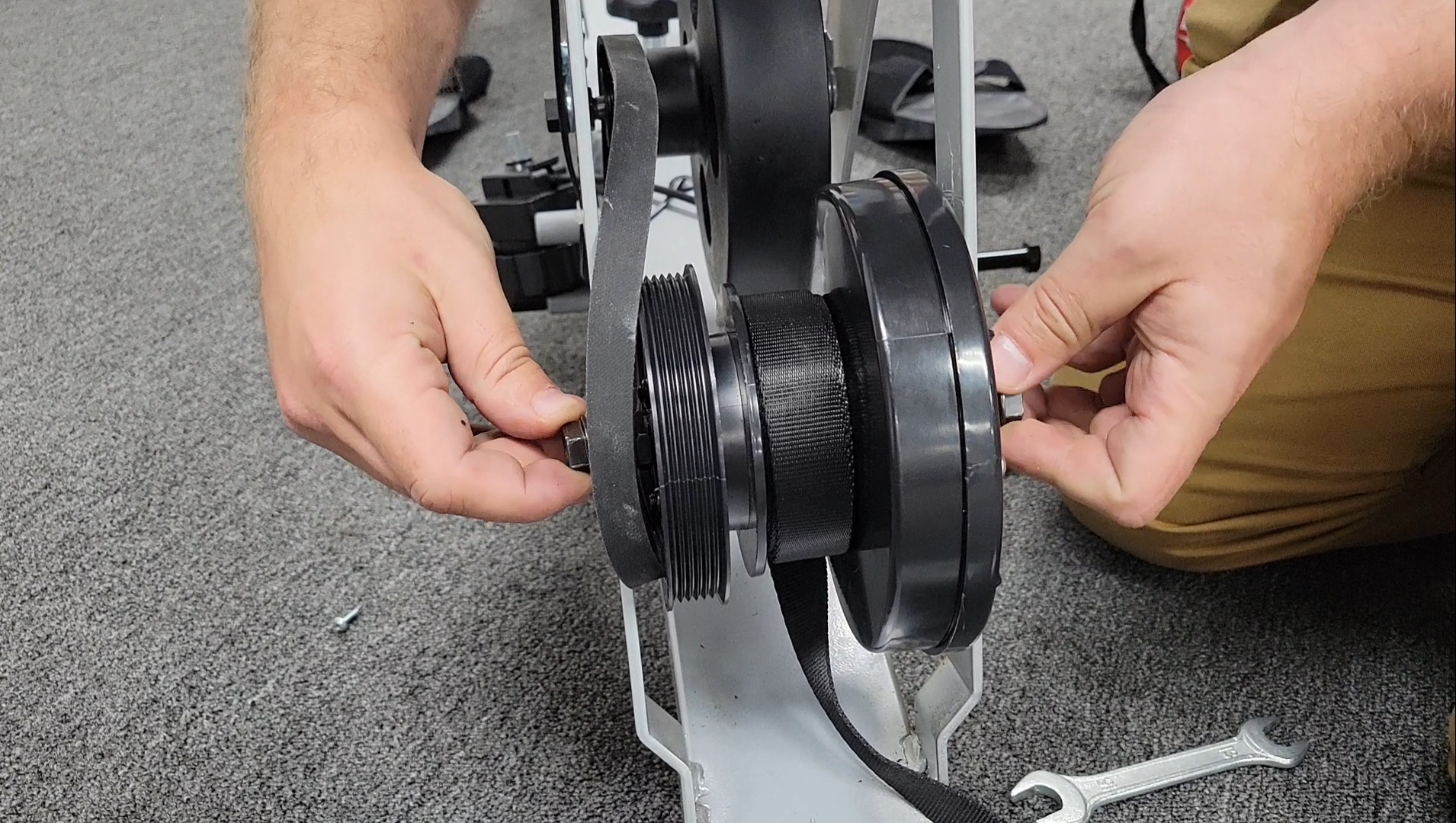 Step 9: Reattach the belt back into the belt pulley, and pull on the handlebar strap to assist you in reattaching the belt.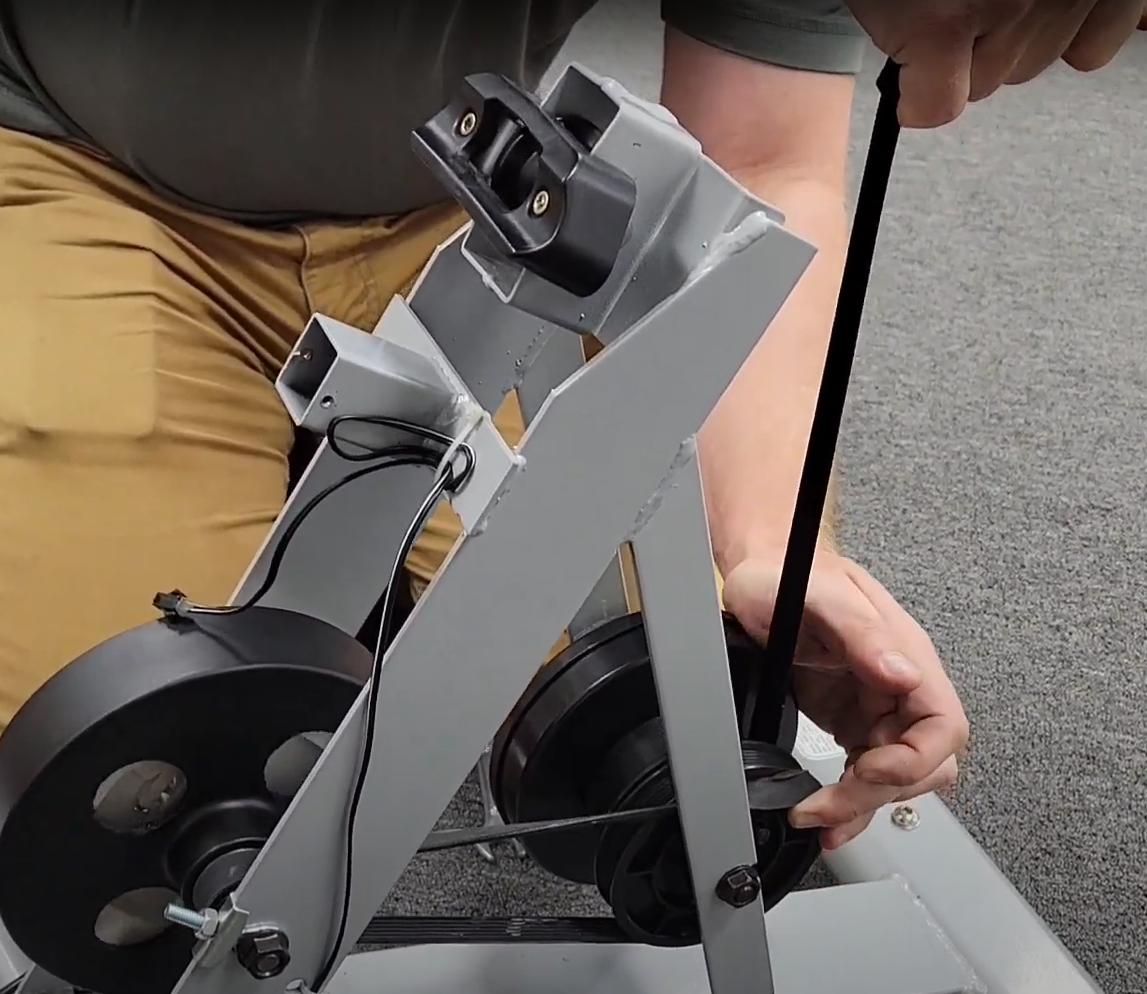 Step 10: Pull the strap for the handlebars up and through the pulley/frame and install the strap onto the handlebar.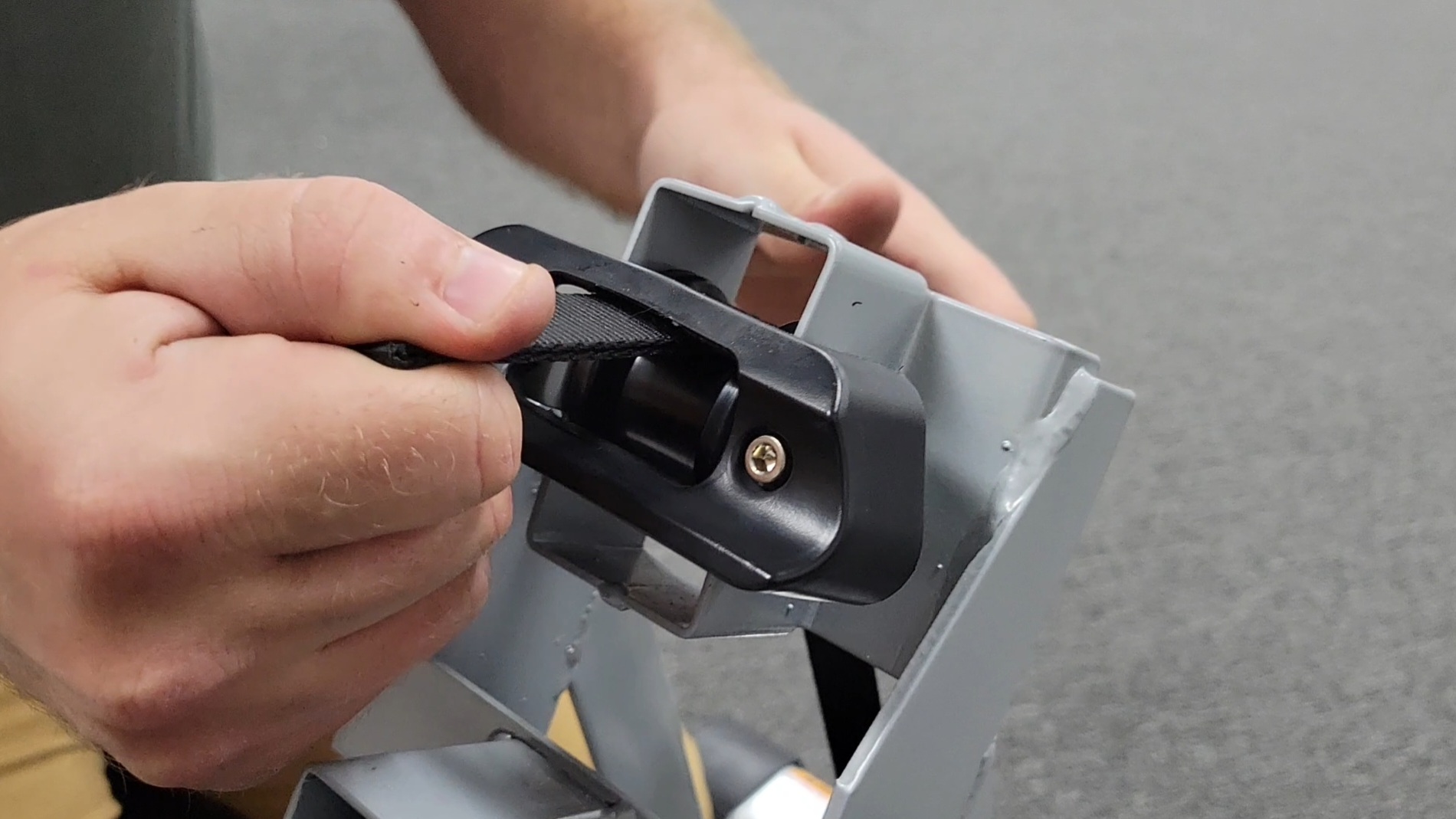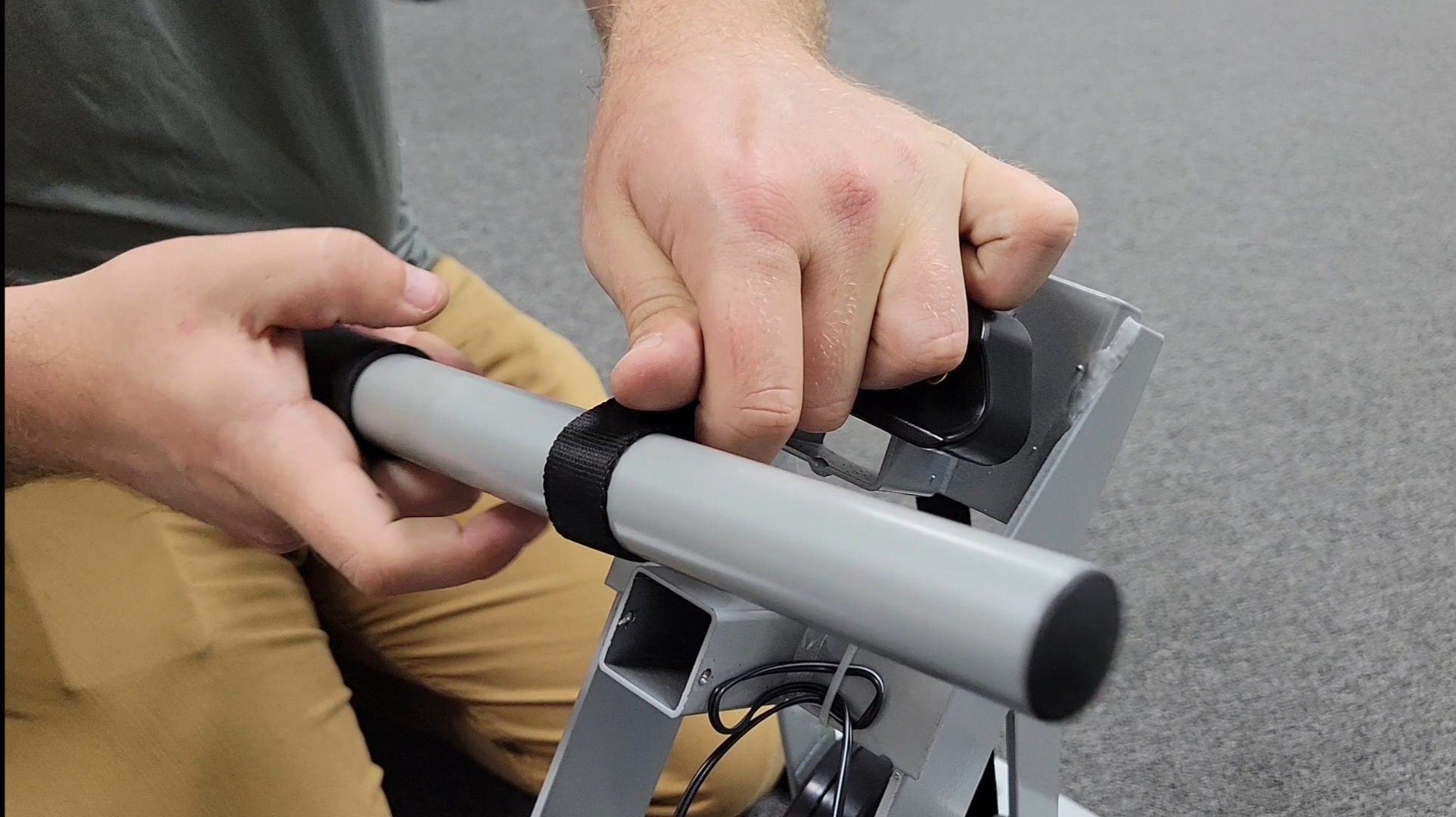 NOTE: (If you do not feel tension fighting against you, we will have to rewind the spring assembly as shown in the video below. This volute spring assembly is not the resistance provider, it is only responsible for recoiling the strap and holding up the handlebars. Over tensioning this spring can cause damage to the part.)