How to Troubleshoot the E01 Error Code
The E01 could be caused by different issues. These issues include:
1. Bad outlet or GFCI outlet (check multiple in the house)
2. Bad surge protector or no surge protector (try on and off one)
3. Damaged or faulty wiring (we can bypass one main wire with the instructions below)
4. Stuck, faulty motor or disconnected tension wire from the motor.
In order to troubleshoot, you will be partially disassembling the unit in order to check to see if the extension wire or if the computer is the issue.
Please keep in mind that you will need to have the unit unplugged for safety reasons.
After having that connection Part #88 out please connect the computer wire. Once you have this connected please turn the unit back on and test to see if the computer shows light and you are able to start programs and use buttons. If the computer is able to work for a bit please test to have the tension change, this will ensure the motor is working properly.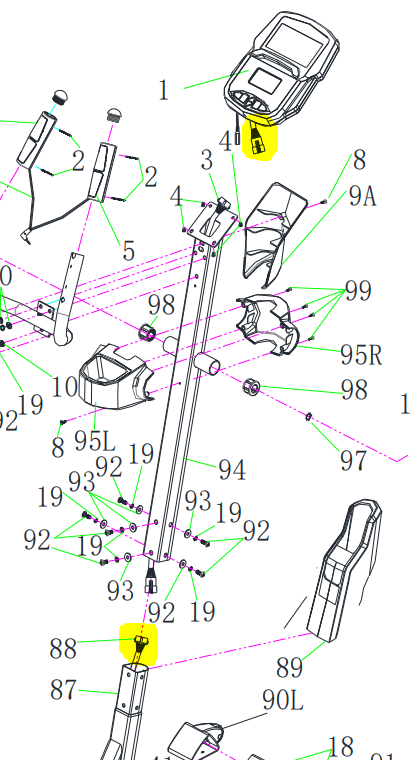 If the computer itself does show that error code still you will more than likely need a new computer.
For further information, please feel free to review the video.