How to Replace the Belt Wheel Bearings on the SF-E3912
STEP 1: Remove the belt (Part 83) from the belt wheel (Part 54).
(Note: Be careful when removing the belt so that you do not pinch your fingers during the removal.)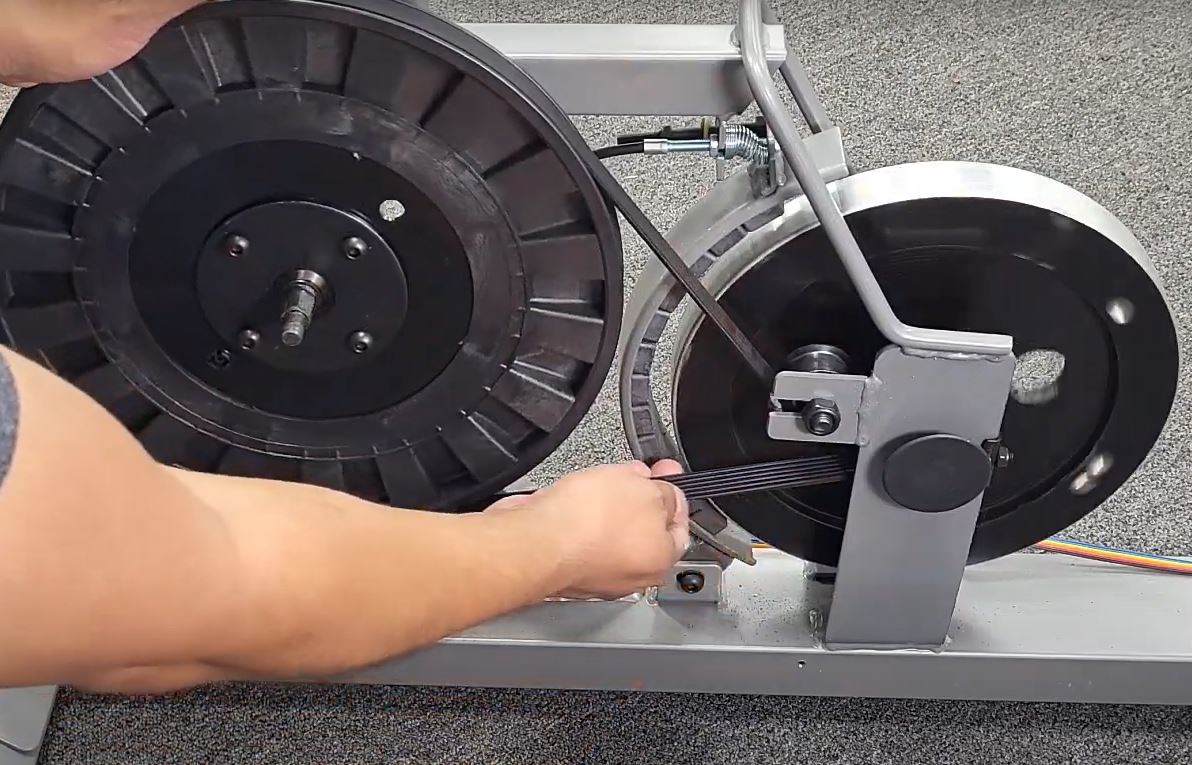 STEP 2: Use snap ring pliers to remove the C-Clip (Part 59), washer (Part 61), and wave washer (Part 52).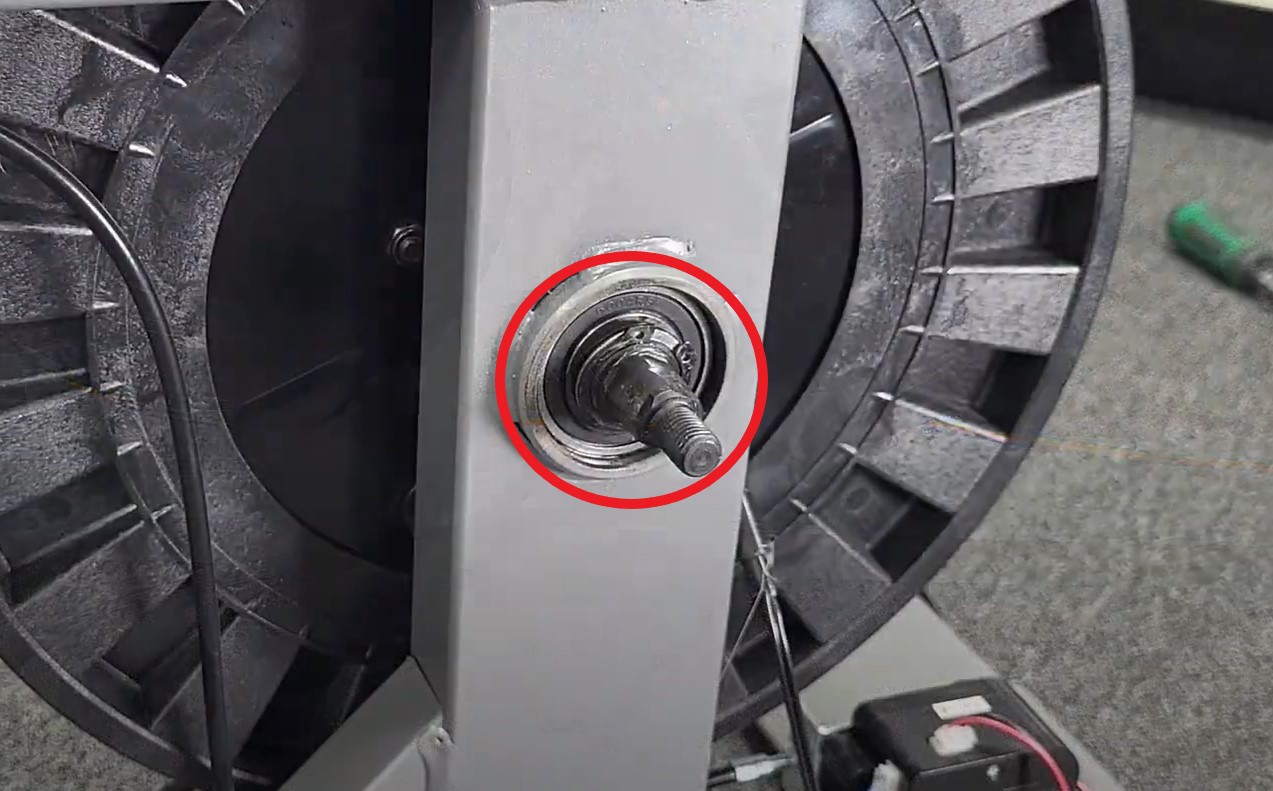 STEP 3: Remove the belt wheel by using a mallet and hammer the belt wheel out from the mainframe (Part 87).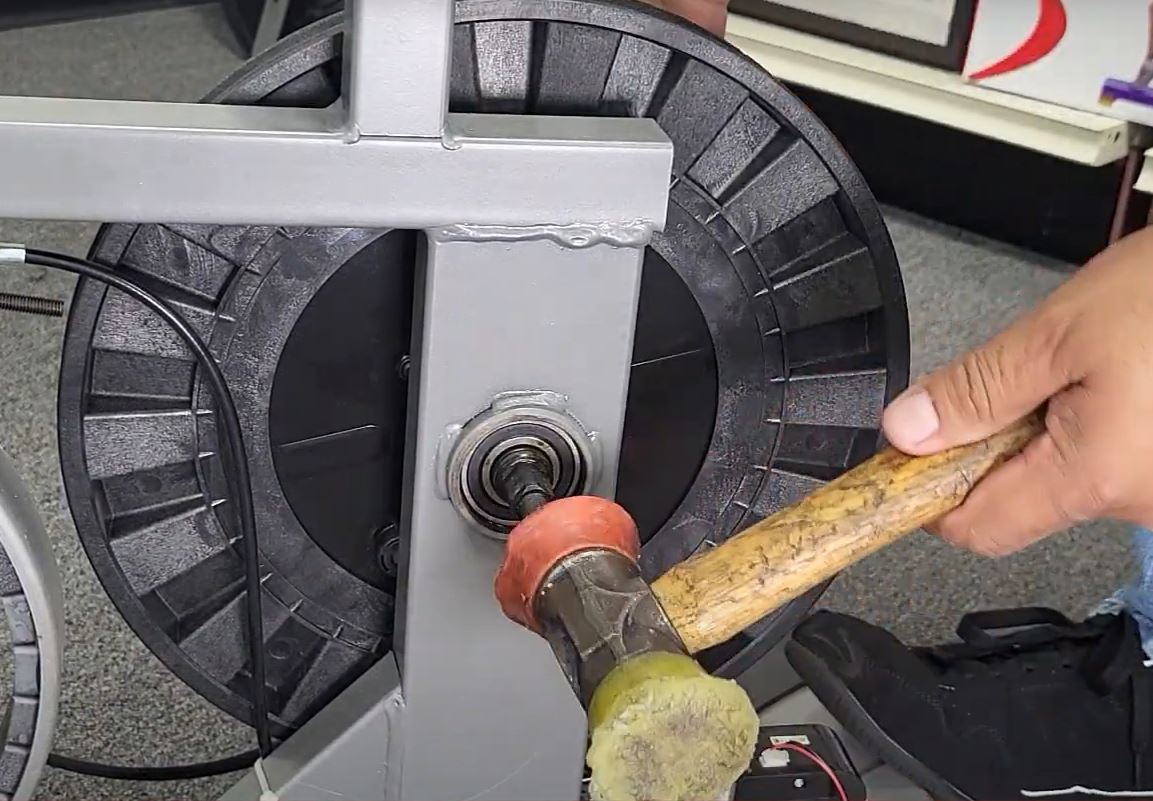 STEP 4: Remove the bearing with a bearing removal tool. If you do not have one, please feel free to use a long metal object and a mallet to hammer out the old bearings from the mainframe.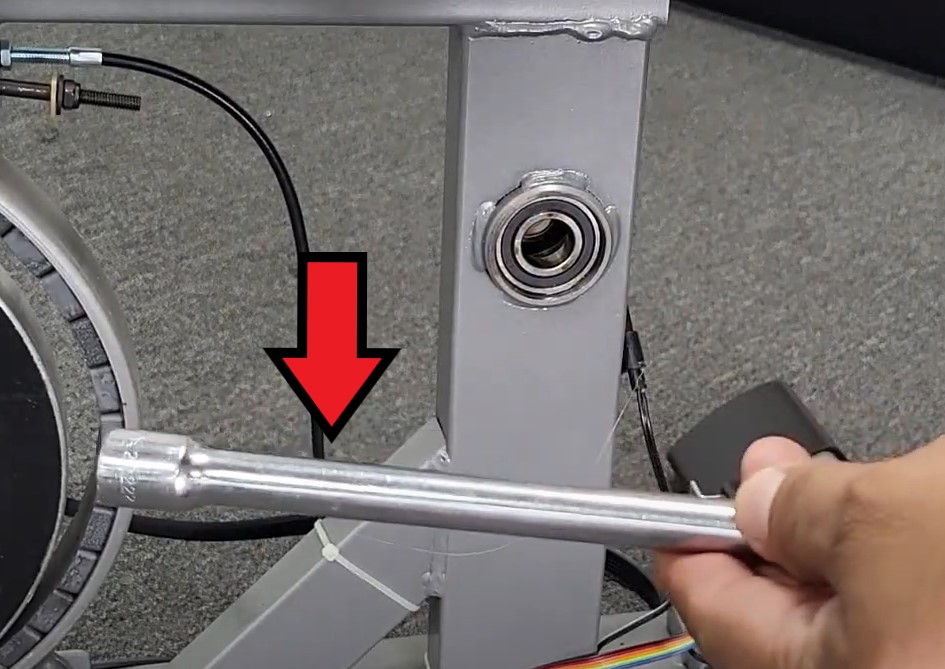 STEP 5: Use a flat object to protect the new bearing when installing it into the frame.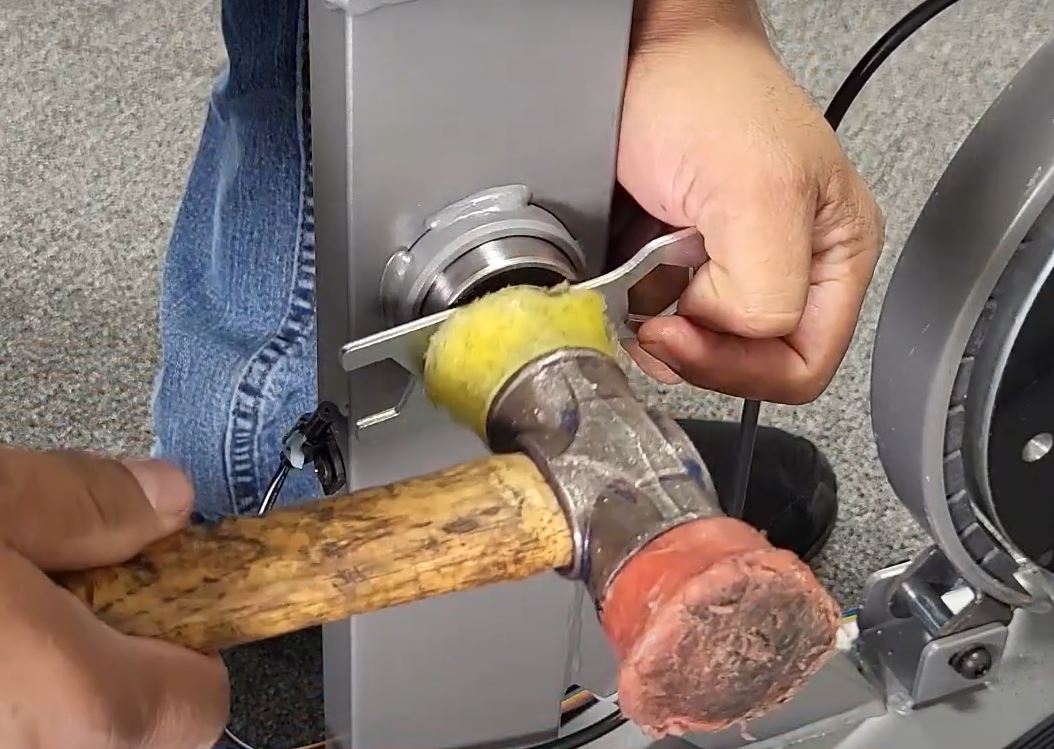 STEP 6: Reinstall all of the components.
For further information, please see the video below.